Your Soul's Intentions.
The Karmic Insight report provides an in-depth look into the soul's intentions and lessons to be learned in this lifetime.
Gina Ronco interprets the past life reverberations shown in the natal chart. The report clarifies lessons and goals recreated from the past for resolution in this life.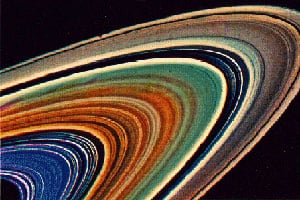 This succinct report concentrates on the planets that are most involved with karmic lessons.
The Moon carries unresolved past-life issues
The Sun represents the creative thrust of this life
Saturn, sometimes referred to as the planet of karma, shows your energetic blockages, weaknesses and fears.
It points to the areas of your life where the most concentrated effort and discipline will be required. If you do the work these will become your areas of greatest strength.
The Karmic insight report also discusses struggles (major hard aspects) and gifts and strengths (major soft aspects) brought forward from past lives.
If you are going through your Saturn return (age 28-31 years, or 55-58 years) then this report is especially useful. Every 7 years Saturn will be triggered, so key ages in your life are 7, 14, 21 and 28, then multiples of 7 thereafter.
"I loved the Karmic report – I was in tears reading for the first time as I felt so recognised. Amazing." Sheila Jacobs

"I found the report so insightful, helpful and spoke to me in such a way it reached the very heart of me. I found it really helpful and accurate and have emailed on to quite a few people inviting them to buy one from you." Ruth
BUY NOW
PRICE: £15
After payment you'll be redirected to a Contact page where you enter the birth details – Date, place and time of birth.
Your information is entered by hand so will be delivered as quickly as possible. The Report will be emailed to you as a PDF file.