Aura-Soma Colour is a non intrusive self selective soul therapy
An Aura- Soma consultation is a meeting with the beauty that is your light being, your soul. You choose from a range of over 100 dual coloured bottles containing the living energy of colour, herbal extracts, essential oils and crystals.
Your selection of bottles reveals your soul's purpose and the challenges you face, which – when overcome- become your gifts. By using the colour that your being needs, you can re-balance your energy and open the door to healing and greater awareness.
What exactly is Aura-Soma Colour?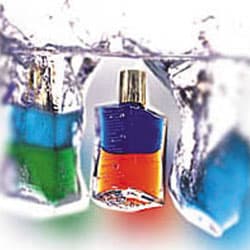 How did this unusual system of colour and fragrance and little bottles come about? Why are hearts taken by storm? What is the meaning of the words Aura-Soma anyway?
The name of the therapeutic system, which was discovered by Vicky Wall a British chiropodist and pharmacist was transmitted to her by means of prayer and meditation. Although clinically blind Vicky could see auras.
The word Aura, first of all, refers to the electromagnetic field surrounding every person, something that many psychics can see. As babies we all had that ability. Aura as a word comes from the Latin. It means: akin to air, a slight breath, vapour, a shimmer.
Soma comes from the Sanskrit word for The Moon. In Vedic astrology the moon is the mind, the manas as well as the emotions. Soma is the nectar that promised immortality if drunk.This mysterious drink transports the soul into a divine ecstasy.
Both concepts, Aura and Soma, have essentially more meaning inherent in them. The combination of the two words sets up a specific vibration. Similarly, the carefully chosen first name of a person is said to reveal something about his or her nature.
Adapted from 'Aura-Soma Healing through Colour, Plant and Crystal energy' by Irene Dalichow and Mike Booth.
Aura-Soma Colour Consultation
The bottles are best chosen in person. A private colour consultation with Pam is £60 for one and a quarter hours.
Pam lives in East Sussex, UK. You can pay online with your credit card.
Also available with Pam are Aura-Soma Tarot Card readings, on the phone or via Skype. You intuitively choose 4 cards which Pam interprets for you. This is divination and very revealing, as the cards may well be colours you wouldn't usually choose.
Also available Aura-Soma Tarot Readings on the phone>
TO BUY from Amazon
The Aura-Soma Sourcebook: Color Therapy for the Soul
Healing Stars in association with Amazon