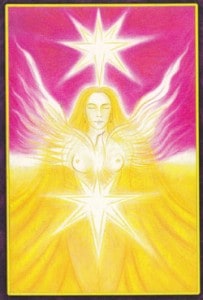 THIS WORKSHOP IS OVER
This is an invitation to join me on Saturday November 12th 2011, to connect with your Soul colour and heal a significant past life story that is holding you back in this lifetime.
Using colour, this practical workshop also teaches you how to protect your aura and connect with your inner teacher/master.
Bringing Heaven Down to Earth

As Chiron travels through Pisces we are healing deep soul memories, both personally and collectively. Chiron is the Rainbow Bridge-the archetype of the Wounded Healer, which once healed becomes the True Healer. Pisces is governed by Neptune and the crown chakra – our path to enlightenment and, in Aura-Soma, our Soul Star.
Chiron goes direct at 0 degrees 38 mins Pisces on November 11th, so this workshop is timed to coincide with this.
This month Jupiter is in Taurus making a positive aspect to Pluto in Capricorn, so we are being called to connect with the physical realm and to ground our vision. Taurus is the sign of physical beauty, of the appreciation of colour, touch and the love that opens our hearts.
In Aura-Soma, once the Earth Star has opened and we truly incarnate, the pink energy of love connects us to our Incarnational Star. Never has being grounded been more important for us and for Gaia, our beloved planet.
Pre Workshop Aura-Soma Tarot Consultation
Choose 4 Aura-Soma Colour Tarot cards via a phone consultation. They form the basis for your selection of Master Quintessence which Pam will order for you to use on the day. The consultation will be 45 minutes to an hour, to be held no later than November 5th so the relevant Quintessence can be ordered for you.
Connecting Colour with Past Lives
The first card will show connection with a past life somewhere in the world. Pam will connect this with your  astrology chart for more information, using a technique called Astro Cartography.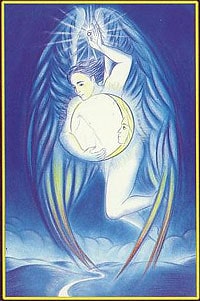 The Workshop
The basics of colour symbolism and the aura.
Subtle Anatomy: Understanding the process of opening to your Soul star through the chakras.
Inner Guide Meditation
Practical demonstration. How to use the Master Quintessence for your astral body and meditation.
Energy work: Patting, combing and sweeping the aura. Exercise in pairs.
Group Process to heal your past life story.
Handouts will be supplied.
Pam has been working with the Aura-Soma Colour System since 1996. The healing methods used are based on Chuck and Lency Spezzano's therapeutic model called Psychology of Vision. Pam has trained extensively with this innovative healing model which is based on A Course in Miracles.
To Take Away With You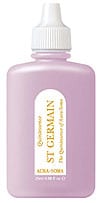 Full size Master Quintessence included in the price. (Worth approx £20).
The quintessences work in the lower and upper astral fields of the aura and therefore work on the more subtle fields of the aura.
The quintessences help to put us in touch with the energies of beings that are willing to assist mankind at this critical time of evolution on the planet.
The only way to reach these Beings is with a selfless heart and a willingness to open to something new.
Quintessences work on the subtle bodies. They invoke qualities of the archetypes that we would like to encourage within ourselves.
Time:  Arrive after 10am for 10.30am start until 6pm. Teas and real coffee supplied.
Venue: Upper Hall, Grove Neighbourhood Centre, 7 Bradmore Park Road, Hammersmith W6 0DT. See map
Free parking. The nearest tubes are Ravenscourt Park or Hammersmith. This venue is tucked away from the bustle of King Street in a quiet, village like part of Hammersmith.
There are plenty of places nearby to eat at lunchtime, plus there is a small courtyard garden to relax in, if the weather is good!
To Book
Tuition Fee Earlybird before November 7th: £85 Fee includes Pre- Workshop Consultation, handouts and a full size Master Quintessence.
If you don't want the Quintessence then you can book up until November10th, however the Earlybird expires on November 7th, so book now!
Easy payment via paypal:-
PRICE OPTION
If you want to do the workshop, but don't want to buy the Quintessence at this time, the price is £70 for the earlybird. (After November 7th the fee will be £85)