THIS WORKSHOP IS OVER
Women's Retreat October 3rd/4th 2011
Facilitated by Pam Carruthers and Brigitte Sumner

As we move into the golden softness of Autumn, we invite you to join us on a women's retreat to renew your spirits and restore your soul.
Autumn is a time to clarify and integrate – a time of harvesting and a time of letting go.
Its the perfect time to go within, and to enter sacred space.
For two days you'll be staying with us in Florence House, a nurturing haven near the Seven Sisters on the south coast close by the sea.
"On the brow of Seaford Head, Sussex, sits Florence House. It's rock solid in the sea air and surrounding wild landscape. In many ways its situation is a metaphor for its life's purpose – a haven for the spirit however the wind blows.

It's a much loved venue for life enhancing workshops and retreats. In essence, it lovingly embraces divine inspiration, the sacredness and potential of each individual and the healing power of the landscape in which it sits."
As facilitators, we know that when we are experiencing stress, exhaustion or over-giving in our lives, its vital that we take time out for a  retreat. We know it's impossible to pursue our dreams, heal ourselves, or create change when our energy is low. Our relationships with family, friends and colleagues can suffer, and our creativity and businesses can dry up if we are 'running on empty'.
If this is how you're feeling right now, then we warmly invite you to join us.
We have designed this retreat because there is a new feminine consciousness arising today, a force many are calling the Divine Feminine.
We as women are being drawn together in sacred circle to connect, talk about the future and nourish this feminine consciousness in ourselves.
A Retreat is a powerful way to replenish your mind, body and spirit so that you can build the energy, and access the inner guidance you need to manifest your desires and dreams.
When you feel that you have reached the end and that you cannot go one step further, when life seems to be drained of all  purpose -what a wonderful opportunity to start all over again, to turn over a new page. Eileen Caddy

During this retreat we will use heartfelt rituals and healing processes. We'll be:-
Sharing in a Sacred Circle
Journalling and connecting with the landscape
Reclaiming our feminine power
Healing any aspects in our lives that are holding us back from living our authentic Truth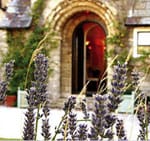 The Details
Venue: Florence House, Seaford, East Sussex BN25 4JS. This workshop is residential.
Time: Monday Oct 3rd 9.15am for 10am start, finishes at 5pm on Tuesday October 4th.
Course Fee: £267 includes overnight accommodation (shared) and 4 very tasty organic vegetarian meals.
Plus two gifts of your own special  journal and 45 page Goddess Report based on your personal birth chart.
Just 24 magical places, so early booking is recommended!
You can stay on Sunday night. B & B is £35. Contact Florence House directly: Tel 01323 873700. Please let us know if you want to do this.
Your Facilitators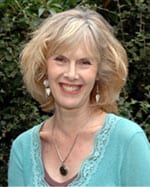 Pam Carruthers is an experienced workshop facilitator, spiritual coach and healer. She started her spiritual journey in 1994 when she began training with Chuck and Lency Spezzano. She is highly skilled in the therapeutic healing processes of Psychology of Vision, which is a marriage of psychology and spirituality based on A Course in Miracles.
She is well known for co-facilitating 'Open To The Goddess' Workshop and her own unique 'Healing Your Birth Story' Workshop.
Pam has a thriving astrological practise combining both Western and Vedic systems. As a former Art Director she has a lifelong passion for creativity and beauty and runs a successful WordPress web design business. Pam has also trained in the Aura-Soma Colour System and tarot. She lives in Hove, East Sussex.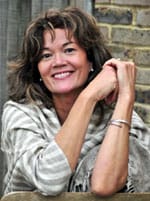 Brigitte Sumner is a relationship and communication coach and writer. She has written three relationship books and is sought after for her clear insights. She has worked with Tony Robbins as a trainer and coach since the 1990's, facilitating change in small groups of people. She used to be only one of five facilitators of  Tony Robbins' signature events ˜Unleash the Power Within and ˜Life Mastery™.
Brigitte organizes and facilitates well being retreats in Sussex and Bali, using ceremony and natural processes.
She works intuitively and uses the Eastern principles of Feng Shui, The Five Elements, Yin and Yang and various healing techniques to facilitate change and restore balance. Brigitte lives in Eastbourne with her husband Rex of 25 years. She has two sons in their twenties.
How to get there
If you are travelling by train, book in advance for a good discount online  at www.southernrailway.com. There is a taxi rank at Seaford station and it takes approx 5 mins (approx £4 fare) to arrive at Florence House.
Gatwick airport is approx one hour train journey to Seaford station.
Parking is free and there are plenty of spaces at Florence House.