Do You Want To Shift Deep Karmic Patterns and Embrace Your True Power?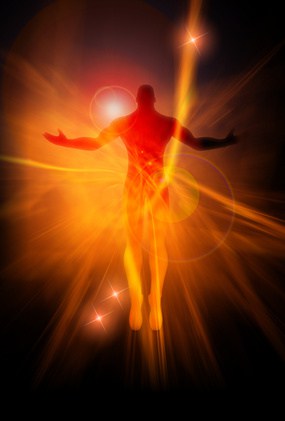 This unique weekend workshop Healing Your Birth Story in Brighton connects you to your Soul Purpose as shown in your astrological birth chart.

It's designed for a small group of 8, for individual process and healing.
DATE July 23/24 2016 in Brighton

We all have a soul promise- we chose to be here at this time of transition in the world. We promised to hold the light, to lead the way.
The focus of this weekend workshop and coaching is to help you with healing your heart and clearing up the unfinished business of the past, so you can fully embrace your soul's purpose to be happy.
Designed for a small group of up to 8 people, it's ideal if you want to make a major shift in your life.
Letting Go and Clearing Unfinished Business- all pain is from the past
In his book 'Healing Comes from the Heart' Chuck Spezzano describes how all present pain comes from past pain. This is the psychological principle known as transference.
The power of the mind can heal these past issues. However getting to the root of a problem is vital in changing our lives for the better. This is often buried deep and hidden in our unconscious mind:-
Ancestral Problem by Chuck Spezzano

"Our family issues come from a combination of ancestral issues and soul issues- what our soul wants us to learn and heal in this life.

Soul issues represent major unconscious patterns that we have to heal or suffer accordingly.

All our physical and emotional pain comes from the past- a past we haven't gotten over.

We missed opportunities to heal ourselves, so now we have to face these past conflicts as they are represented in a present problem.

If you get to the root of a problem in the past and heal it there, it transforms the whole issue" Chuck Spezzano
On this workshop Pam can help you identify and heal your unconscious patterns that are holding you back from success and happiness.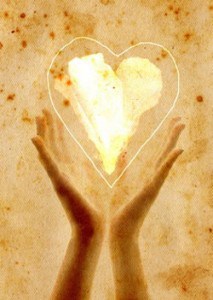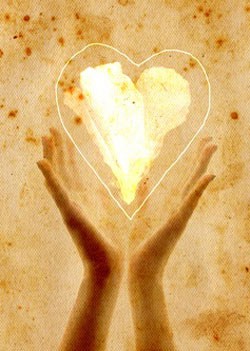 7 Benefits to attend this workshop:
Win your heart back and reclaim your power.
Learn about your soul patterns- the relevance of numbers and age.
Learn how to bring these unconscious patterns into conscious awareness and have the keys to change them.
Have insights into the lives of the people that seemed to have caused you pain.
You'll have a personal process to reconfigure and heal a major life story when you got pulled off your centre.
As a result of changing the story of your life, you'll have more energy, be more alive and available.
Your relationships will be happier and more successful.
What happens on the Workshop
Your Astrological wheel is mapped out in the floor with beautiful images. Over the weekend each person works with their personal birth chart and is involved with each of the other participants.
Using astrology cards, people are chosen intuitively to represent your planets, the archetypes of your Cosmic Wheel.
The Sun is Spirit and shows where you shine, your creativity, strengths and how you experienced your father.
The Moon represents your soul, and shows your feelings, your relationships and how you experienced your mother.
Saturn is the planet that shows the resistance and what blocks you need to overcome in this lifetime. (The Karmic Insight report will help you understand this.)
The 12th house is the area of the unconscious, the womb, and shows karmic patterns.
Pam can also show you how all your family and your ancestors can be identified in your birth chart.
You then enter the Sacred Circle of your chart. You are connecting with a sacred moment in time – your birth.
Your Process: Initiation and Embracing your Soul Gifts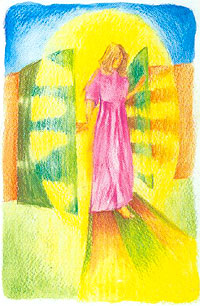 Using a combination of cards by Chuck Spezzano you'll identify the story that is holding you back in your life right now. Then with Pam's guidance, you'll heal this story and embrace the soul gifts that can transform your life.
As each person is involved with everyone's process, the synchroncities and connections that take place over the weekend are quite magical.
You'll be participating in a ritual and tuning into your body.  The workshop space is sacred. The healing rituals are kinesthetic, so as you participate and move, you change your timeline. Pam works intuitively and will facilitate group processes and meditations to help you to heal your heart.
Pam's healing workshops are timed to work with the key portals of the year
On key days in the year we have a surge of energy from the planets to heal at a deep level with the power of Grace and step through a gateway in the mind to a higher consciousness. This workshop is timed to coincide with such a time.
Creating an Abundant Future The Sun in its own sign of Leo is highly creative and is reinforced with a flow of energy to Mars (heart and courage).
Spiritual Healing and Past Lives: Moon in Pisces is conjunct Neptune and the South Node (past lives).
Embrace Your Destiny: Jupiter joins the North Node in Virgo and trines Pluto (power).
Healing the Wounded Healer: Chiron in Pisces semi-sextile to Uranus (inspired positive change)
This is an opportunity for healing at a deep level with the power of Grace and Miracles.
With that intention in mind, I invite you to join me on this workshop.
Date and Time: July 23/24 2016
11am for 11.15am start Saturday until 6.15pm. 10.30am start Sunday-6pm.
Pam provides teas and real coffee.
Your Trainer Pam Carruthers
The workshop is a unique synergy of the healing spiritual tools that Pam has worked with for the last 18 years. An experienced trainer and one of a select group personally trained by Chuck and Lency Spezzano, she blends astrology and her knowledge of colour, chakras and archetypes with the healing spiritual principles from Psychology of Vision which is based on A Course in Miracles.
Pam has been facilitating this workshop for over 13 years since 4th November 2001.
Venue: 365 Ditchling Road, Fiveways, Brighton, East Sussex, BN1 6JU. Free parking in nearby roads.
Where to Stay? The website www.airbnb.co.uk offers many reasonably priced rooms to stay in Brighton or Hove. Please bear in mind when you book a room that Brighton and Hove charges parking at weekends-some roads are only free from 8pm-8am.
Testimonials

"I attended Pam's workshop very unsure as to what to expect as I had never explored any aspect of astrology. Throughout the weekend I was consistently surprised and delighted with the content and the facilitation. It was enormous fun, profoundly deep and rich and rewarding.

As a workshop facilitator myself I really valued Pam's light touch which comes from inner authority and a wealth of experience. I  have heartily recommended this course to anyone."Andrew Wallas

"The weekend was fun, enlightening, expanding, uplifting and yet grounded and very practical. I could not recommend it more highly. Pam is talented, knowledgeable, honest and fun. If you don't want to do it yourself (and you really would be missing out) then gift it to somebody you love." Pete

"I just wanted to say a big thank you for an excellent weekend. It was a lovely group and very fascinating. I learnt a lot and it was extremely useful. The whole process has given me more confidence to follow my heart." Stevi S

"I am feeling really peaceful and happy today so I wanted to thank you for this weekend. I felt really touched by your generosity and everyone's stories and trust in the group. You made me realise that I have gifts which I need to treasure and that a lot of them come from my mother whom I now feel a more positive connection with. Thank you for leading the workshop with such grace, humour and insight. You truly are an inspiration. " Nadege
"The birth pattern is the soul pattern –the signature of the soul through time.

Shifting it is really crucial"

Chuck Spezzano Psychology of Vision
More testimonials from past participants on Pam's workshops>
If you can't make this weekend, please email Pam to find out the next dates for this workshop.