Do You Want To Shift Deep Karmic Patterns and Embrace Your Power?
This unique two day workshop Healing Your Birth Story brings astrology alive and connects you to your Soul Purpose as shown in your birth chart.
It's designed for a small group of 8, for individual process and healing.
This Healing Your Birth Story workshop takes place at the Full Moon in Pisces. It activates the Virgo/Pisces axis, and resonates with the 6th house of healing and the 12th house of pre-birth and the unconscious.
We all have a soul promise- we chose to be here at this time of transition in the world. Experiencing your birth chart helps you to access your purpose.
This Healing Your Birth Story workshop is perfect for you if answer yes to any of these questions:-
Want to connect with your creative source?
Need some inspiration?
Like to know more about this unconscious part of your birth chart?
Want to know how your present struggles can be related to soul patterns that began before your birth?
Source of Your Creativity
Your 12th house is the source of your creativity and this workshop tunes into pre-birth and the sacred promise of what you came to do in this lifetime. The 12th house is the sector in your birth chart that is most unconscious. It is accessed via dreams, meditation, and divination.  Astrology is the perfect tool to open this gateway in your mind and awaken your creative process.
Neptune rules the pineal gland
Neptune is the key to your vision and creativity. It rules the pineal gland, known as the Third eye. The gift of Neptune is high level vision- artistic, shamanic and spiritual. Neptune is the planet that connects us with the collective vision. When you tune into Neptune you are taken over by the muse and can access the collective's desires and dreams.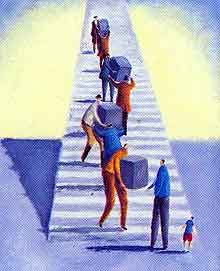 The Focus of this Healing Your Birth Story Workshop
Healing sacrifice patterns. Do you find it easy to give, but difficult to receive?

Clear ancestral patterns that stand in your way to greater success so you can achieve your full potential
Heal the key time in your life where you lost power and disconnected from your purpose.
Embrace your true power and soul level gifts.
Our true power is the 3rd chakra, our centre and connection to Source, to faith, trust and to strength. Astrologically it is ruled by the Sun. Events in our lives can knock us off this centre, we lose confidence and start to doubt ourselves.
Once we are centred and connected to our core we can align with our true self as a spiritual being.
Designed for a small group of up to 8 people, it's ideal if you want to make a major shift in your life.
What happens on the Workshop
Your Astrological wheel is mapped out in the floor with beautiful images. Over the two days each person works with their personal birth chart and is involved with each of the other participants. The connections are magical!
The other participants are chosen to represent the planets – the archetypes- you need to focus on.
The Sun is Spirit and shows where you shine, your creativity, strengths and how you experienced your father.
The Moon represents your soul, and shows your feelings, your relationships and how you experienced your mother.
Saturn is the planet that shows the resistance and what blocks you need to overcome in this lifetime. (The Karmic Insight report will help you understand this.)
Chiron is where you are wounded, but what you have come to heal.
The 12th house is the area of the unconscious, the womb, and shows karmic patterns. It is Neptune's natural home.
Your Process: Initiation and Embracing your Soul Gifts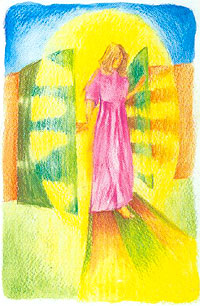 Using a combination of cards by Chuck Spezzano you'll identify the story that is holding you back in your life right now. With Pam's guidance, you'll heal this story and embrace the soul gifts that can transform your life.
As each person is involved with everyone's process, the synchroncities and connections that take place over the weekend are quite magical.
You'll be participating in your personal and group rituals and tuning into your body.  The workshop space is sacred and as we gather as a group we empower each other. The healing rituals are kinesthetic, so as you participate and move, you can change your timeline.
Pam works intuitively and will facilitate group processes and meditations to help you to embrace your power and change your life.
You will enter the Sacred Circle of your chart. You are connecting with a sacred moment in time – your birth.

Pam's healing workshops are timed to work with the key portals of the year
On key days in the year we have a surge of energy from the planets to heal at a deep level with the power of Grace and step through a gateway in the mind to a higher consciousness. This workshop is timed to coincide with such a time.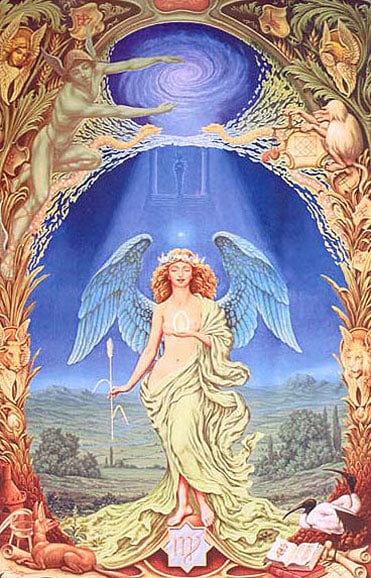 The workshop takes place at the Harvest Full Moon
 The Sun and Mars are in Virgo, the sign of The Goddess

Mercury is in Libra, then at 14.42, Venus enters her home sign of Libra on Saturday. Libra is the sign of balance, of partnership and the Justice card in the tarot. Balance comes when we are centered.
The Full Moon is Pisces-Sorceress Healing Energy
The Moon is in the most sensitive and psychic sign of Pisces, close to Neptune increasing its influence and healing. It makes a trine- a flow of energy to the North Node in Cancer, which is our destiny. Plus Cancer is the sign ruled by the Moon. This is the energy of compassion and redemption, of forgiveness and healing sacrifice patterns and negative beliefs. This opens a gateway for healing at a deep level with the power of Grace and Miracles.
Sagittarius-Bring on the Fire of Inspiration
Jupiter -The Teacher and Truth Bringer is now strong as it is moving direct in its home sign of Sagittarius.  It makes its final square to Neptune at this full moon. This promises a resolution between our beliefs and our vision for peace.
The question is would you rather be right or happy?
Capricorn- Karmic- Healing the Ancestral Patterns
Saturn in its own sign of Capricorn brings the groundedness that brings Heaven down to Earth.
For Karmic healing- The South Node in Capricorn continues to join Pluto, so a deep and powerful access to the unconscious and transformation is indicated.
If this resonates with you, then I invite you to join me on this unique workshop.
Date and Time: September 14th/15th 2019
10.15am for 10.30am start. Finish approx. 6pm.
Pam provides teas and real coffee.
Book Your Place
Fee: OPTION 1: £220
Fee includes: Weekend Workshop Value £210
PLUS 3 Reports Karmic Insight Report, The Goddesses Report and the Solar Writer Report. Total value £45
Total £220  Total Value £255
Want a personal consultation as well?
Then choose OPTION 2: £280
Fee includes: Weekend Workshop Value £210
PLUS 3 Reports Karmic Insight Report, The Goddess Report and the Solar Writer Report. Total value £45
PLUS Follow Up Soul Astrology Coaching 90 mins. Value £95. This needs to be taken no longer than one month after the workshop so it is still fresh in your mind.
Total £270 Total Value £340

If you don't know your birth time Pam will guide you through an intuitive process before the workshop.
Your Trainer Pam Carruthers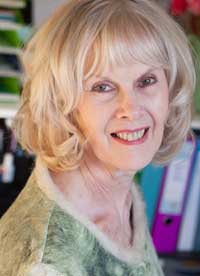 The workshop is a unique synergy of the healing spiritual tools that Pam has worked with for the last 23 years. An experienced trainer and one of a select group personally trained by Chuck and Lency Spezzano, she blends astrology and her knowledge of colour, chakras and archetypes with the healing spiritual principles from Psychology of Vision which is based on A Course in Miracles.
Pam has been facilitating this workshop for over 18 years since 4th November 2001.
West London Venue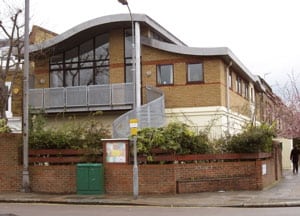 Upper Hall, Grove Neighbourhood Centre, 7 Bradmore Park Road, Hammersmith, London W6 0DT. FREE PARKING. See www.streetmap.co.uk for map.
This is a quiet, village like area with the bustle of Hammersmith a short walk away. It has plenty of places to have a great lunch. Nearest tube is Hammersmith.
Places to stay:  There are many hotels in Hammersmith. I have stayed at The Holiday Inn in King Street, see www.lastminute.com. I would avoid staying in Shepherds Bush. Look for b&b's in nearby Ravenscourt Park, Turnham Green, Barnes, or Richmond. www.bedandbreakfasts.co.uk Also look at the website www.airbnb.co.uk which offers many reasonably priced rooms to stay in London.
Testimonials

"I have worked with Pam for a couple of years now and have attended many of her workshops.

Pam's clever use of combining Aura -Soma, astrological insight and the powerful model of Psychology of Vision makes for healing so profound that it's hard to put into words.  The gift of being in a space with like minded souls who all come together at the same time to create change is so powerful and unique.  Every process that takes place touches your heart and soul.  My own process took me on a journey of reconnecting to God and magical things have been happening since.

Pam is an excellent facilitator, gracious with her knowledge and insight and always works intuitively and sensitively to support each and every person in her space.

If you've been drawn to Pam's workshops but have been resisting for whatever reason, then I urge you to listen to your soul's calling and reclaim your Innocence and True Self. Because you're worth it." Sharon

"I attended Pam's workshop very unsure as to what to expect as I had never explored any aspect of astrology. Throughout the weekend I was consistently surprised and delighted with the content and the facilitation. It was enormous fun, profoundly deep and rich and rewarding.

As a workshop facilitator myself I really valued Pam's light touch which comes from inner authority and a wealth of experience. I  have heartily recommended this course to anyone." Andrew Wallas

"The weekend was fun, enlightening, expanding, uplifting and yet grounded and very practical. I could not recommend it more highly. Pam is talented, knowledgeable, honest and fun. If you don't want to do it yourself (and you really would be missing out) then gift it to somebody you love." Pete

"I just wanted to say a big thank you for an excellent weekend. It was a lovely group and very fascinating. I learnt a lot and it was extremely useful. The whole process has given me more confidence to follow my heart." Stevi S

"I am feeling really peaceful and happy today so I wanted to thank you for this weekend. I felt really touched by your generosity and everyone's stories and trust in the group. You made me realise that I have gifts which I need to treasure and that a lot of them come from my mother whom I now feel a more positive connection with. Thank you for leading the workshop with such grace, humour and insight. You truly are an inspiration." Nadege
More testimonials from past participants on Pam's workshops>