It's Time to Shift Deep Karmic Patterns and Reclaim your Power
THIS WORKSHOP IS OVER
Are you feeling stuck in some part of your life right now?
You may have lost your mojo, feel tired and washed out, or even be experiencing burnout.
Your relationship might be in the doldrums or have hit rock bottom. Perhaps even to the point where you're tempted to try something else – even an affair.
You may have reached a glass ceiling at work, working long hours with the money being a less than scant reward. Are you frustrated in your career, thinking of quitting, wanting to chuck it all in or looking for something else?
Maybe you are a mother or healer who gives so much to others but receives very little for yourself. It's so easy to slip into a sacrifice pattern and accept it as "It's just how it is".
Whatever it may be, it feels like you're caught in an impossible situation and feeling overwhelmed.
Because you may have fallen into…
 The Dead Zone
And, as you can imagine, that's not a good place to be.
I talk about the astrology of this year in the video above and the draining influence of Saturn with the South Node of the Moon that you may be experiencing. Its been activated for the last 5 months. It has brought up deep karmic patterns.
The Dead Zone is a stage where we may have become successful yet something is missing.
Something important to us that gives your life meaning. Something which brings you alive.
Its time to get that feeling back.
 In A Course in Miracles it states:-

"Delay does not matter in eternity, but it is tragic in time."
Chuck Spezzano, co-founder of Psychology of Vision, calls The Dead Zone the greatest trap in our minds… and the place most people never get past.
There is a way to break through.
It revolves around understanding our birth chart and our childhood. Planets in our birth chart such as Chiron The Wounded Healer, and Saturn Lord of Karma, along with the Karmic Axis-the nodes of the Moon- all indicate what blocks us. However the Gift is in the Wound.
By the time we reach our teens we have experienced many wounds.
These wounds may be part of an ancestral pattern, or past lives, so have been brought in at our birth at a soul level. It's why they can remain unconscious, sabotaging our lives without us realising it.
And we all have times in our lives where things are not so great – we experience heartbreaks, big disappointments and move off our centre.
We end up losing our true power.
These are times in our lives when we need to take the next step in our lives to Leadership.
This is the place where we partner with others and with Spirit. It brings friendship and a deeper level of success and true intimacy. It's the place where we can embrace our Soul Level Gifts and become wholehearted once more.
The next workshop is this weekend.
Reconnecting with your true power is what this weekend workshop is all about.
There's never been a better time to start making a change in your life.
This workshop is for you if you hear the call of your soul wanting to work at a deep level. It's vital for the sake of the ones we love to look within and heal our relationships with our family and our ancestors..
There is no time to waste.
It's time to move past The Dead Zone – and make a breakthrough that lasts.
A workshop is a fast track to kick start you out of the doldrums and accelerate your healing.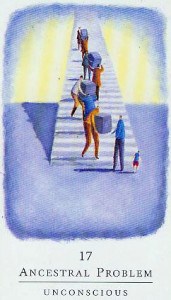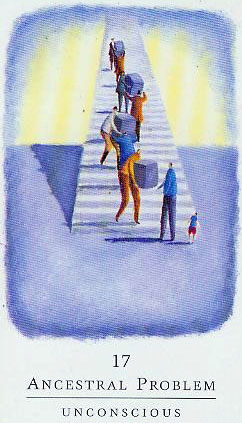 This workshop is designed for you as an individual. It's based on your personal astrology birth chart.  Your birth chart shows your 'karmic signature' and your soul level gifts that you may take for granted.
This weekend workshop is the perfect present to yourself. Time to renew your faith in life and the Divine Plan. A space to connect with like-minded people and give birth to your authentic self.
Its designed for a small group of up to 8 so everyone gets the time to work with their birth story and heal it. Each person has a process and is involved with everyone else's. People get tremendous insights from working in a small group.
Using a combination of cards by Chuck Spezzano you'll identify the story that is holding you back in your life right now. Then you'll be guided to heal this story and embrace the soul gifts that can transform your life.
As each person is involved with everyone's process, the synchroncities and connections that take place over the weekend are quite magical.
You'll be participating in your personal and group rituals and tuning into your body.  The workshop space is sacred and as we gather as a group we empower each other. The healing rituals are kinesthetic, so as you participate and move, you can change your timeline.
It's ideal if you want to make a major shift in your life.
Just a few places left. Book now to ensure your place!
"We don't service our car once, then congratulate ourselves on a job well done and leave it till it falls apart, but we have a tendency to do that with our spirits. A HUGE shift has taken place. I now have the head space to create and meet my next set of goals. Heaven! Pam's strength, guidance and delicious sense of humour provides a safe and energetic environment, just perfect for our spiritual tune up!" Philippa
As you enter the Sacred Circle of your chart. You are connecting with a sacred moment in time – your birth.

All you need is have the willingness to take the next step in your life. Join us and together we can move out of dead zone into partnership, success and happiness!
Date and Time: October 5th/6th 2019
10.15am for 10.30am start. Finish approx. 6pm. Teas and real coffee are provided. Please bring bottled water and a journal. Your birth chart and detailed astrology reports to read beforehand will be supplied. No knowledge of astrology is needed.
Book Your Place-

Just a few places left!
Its One Workshop with 2 options
OPTION 1: You pay just £220
Fee includes Weekend workshop (Value £220)
Plus 3 Valuable Astrology Reports. My bestseller Karmic Insight Report, The Goddess Report and the Solar Writer Report. (Total value £45
You pay £220 (to receive total value worth £265. You save £45)
Want a personal consultation as well?
Then choose OPTION 2: £280
Fee includes Weekend workshop (Value £220)
Plus 3 Valuable Astrology Reports. My bestseller Karmic Insight Report, The Goddess Report and the Solar Writer Report. (Total value £45)
PLUS Follow Up Soul Astrology Coaching 90 mins. (Value £95.) This needs to be taken no longer than one month after the workshop so it is still fresh in your mind.
You pay only £280 (Total value £360. You save £80)

Don't know your exact birth time? That's OK. Pam will guide you through an intuitive process before the workshop so your birth chart makes total sense.
Your Trainer Pam Carruthers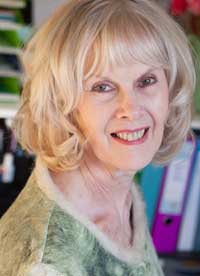 Hello, I'm Pam. This workshop is a unique synergy of the healing spiritual tools that I've worked with for the last 25 years. I'm an experienced trainer and one of a select group personally trained by Chuck and Lency Spezzano. I blend astrology and my knowledge of colour, chakras and archetypes with the healing spiritual principles from Psychology of Vision which is based on A Course in Miracles.
I've been facilitating this workshop for over 18 years since 4th November 2001.
It originated from a healing process I experienced with Chuck Spezzano on a training in Hawaii in 1994.  I was 'losing it' and going through a crisis at the time.  I was just learning astrology, and Chuck got me to set up my birth chart on the floor with people representing my planets. As he worked with me, he helped me integrate the planets/parts of my mind. As soon as I saw Jupiter-a Swiss man with the T shirt 'Don't worry be happy', I laughed. Chuck said, thank goodness she's got her sense of humour back! A huge burden was lifted from my shoulders.
 "I know, from my own experience, that when people feel nurtured, supported and heard they can take courageous steps forward in their lives."
West London Venue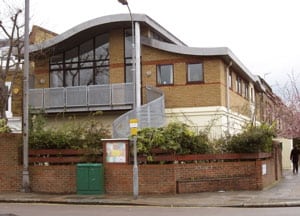 Upper Hall, Grove Neighbourhood Centre, 7 Bradmore Park Road, Hammersmith, London W6 0DT. FREE PARKING.
This is a quiet, village like area with the bustle of Hammersmith a short walk away. It has plenty of places to have a great lunch. Nearest tube is Hammersmith.
A Few Testimonials

"I have worked with Pam for a couple of years now and have attended many of her workshops.

Pam's clever use of combining Aura -Soma, astrological insight and the powerful model of Psychology of Vision makes for healing so profound that it's hard to put into words.  The gift of being in a space with like minded souls who all come together at the same time to create change is so powerful and unique.  Every process that takes place touches your heart and soul.  My own process took me on a journey of reconnecting to God and magical things have been happening since.

Pam is an excellent facilitator, gracious with her knowledge and insight and always works intuitively and sensitively to support each and every person in her space.

If you've been drawn to Pam's workshops but have been resisting for whatever reason, then I urge you to listen to your soul's calling and reclaim your Innocence and True Self. Because you're worth it." Sharon

"I attended Pam's workshop very unsure as to what to expect as I had never explored any aspect of astrology. Throughout the weekend I was consistently surprised and delighted with the content and the facilitation. It was enormous fun, profoundly deep and rich and rewarding.

As a workshop facilitator myself I really valued Pam's light touch which comes from inner authority and a wealth of experience. I  have heartily recommended this course to anyone."Andrew Wallas

"The weekend was fun, enlightening, expanding, uplifting and yet grounded and very practical. I could not recommend it more highly. Pam is talented, knowledgeable, honest and fun. If you don't want to do it yourself (and you really would be missing out) then gift it to somebody you love." Pete

"I just wanted to say a big thank you for an excellent weekend. It was a lovely group and very fascinating. I learnt a lot and it was extremely useful. The whole process has given me more confidence to follow my heart." Stevi S

"I am feeling really peaceful and happy today so I wanted to thank you for this weekend. I felt really touched by your generosity and everyone's stories and trust in the group. You made me realise that I have gifts which I need to treasure and that a lot of them come from my mother whom I now feel a more positive connection with. Thank you for leading the workshop with such grace, humour and insight. You truly are an inspiration." Nadege
Big challenges can take more time to fully overcome. But what if you could take just ONE step forward. What would that be like for you?
That breakthrough you are after is absolutely possible.
Join us on this weekend workshop. You deserve a happier life. Let's get you back on centre and back in the flow again.
Book Your Place
Fee: OPTION 1: £220
Fee includes: Weekend Workshop Value £220 PLUS 3 Reports Best Selling Karmic Insight Report, The Goddess Report and the Solar Writer Report. Total value £45
Total £220  (Total Value £265)
Want a personal consultation as well?
Then choose OPTION 2: £280
Fee includes: Weekend Workshop Value £220 PLUS 3 Reports Best Selling Karmic Insight Report, The Goddess Report and the Solar Writer Report. Total value £45
PLUS Follow Up Soul Astrology Coaching 90 mins. Value £95. This needs to be taken no longer than one month after the workshop so it is still fresh in your mind.
Total £270 (Total value £360. You save £80)