An in-depth journey through the planets, your Inner Archetypes.
This 12 week Online Astrology Course can inspire and empower you and help you focus on your soul purpose in this lifetime.
For beginners and those who wish to deepen their understanding. This is designed for a small group, maximum 5 students for personal attention.
The intention of this astrology course is to encourage and inspire you on your spiritual journey. The first session teaches the elements, houses, signs.
Then we'll explore the planets; the energies that are the archetypes within us.
PDF's of all modules will be given, and access to the recordings of the videos.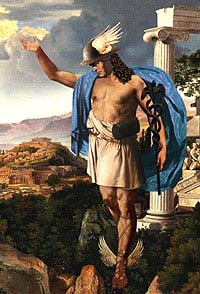 Working with your personal birth chart, in a small group you'll creatively explore:
The astronomy of planets and the signs of the zodiac they rule
The language of the Universe ~ key words and images
Astronomy of each planet and their relative influence in our lives
The Movies that represent each planet
Guided meditation to discover what each planet means for you
We meet online via Zoom where Pam will guide you through the content in beautifully illustrated PowerPoint presentations on each planet. Then she will lead you through a guided meditation, take Q & A and discuss each person's chart in relationship to the planet of the week. We learn by looking at each other's charts and listening to others experiences.
This innovative way of learning allows you to integrate the planets energies.
Dates and Time:-
This online Astrology Course will run for 12 weeks on  Sundays.
4pm-6pm UK time.
11am-1pm EDT.
8am-10am PDT.
(Note. The Uk changes to GMT on October 30th)

START DATE for the online group meetings:

Sunday October 9th, 16th, 23rd, 30th

(No meeting on Nov 6th-its my birthday!)
November 13th,  20, 27th
December 4th, 11th, 18th

January 8th, 15th 2017

Venue ONLINE. You will need a fast broadband connection and a webcam as the meetings will be via Zoom, which is an online meeting service. You can use your ipad. (This service is free for you to use)
Course Fee
£225 via Paypal (approx. $297).
Or you can pay in 3 installments of  £75 (approx. $100) paid by October 1st, November 1st and December 1st.
BONUS Includes 2 Astrology Reports:- 'Your 10 Teachers'  by Steven Forrest  plus Solar Writer Report which gives detailed information on every planet in your chart. (Total Value £30)
You will also be eligible for a discount on a 90 mins Soul Astrology Consultation with Pam for £70  (approx. $95) (Usual fee is £95. approx.$125)
Background reading:
Pam recommends The Inner Sky by Steven Forrest
Also Astrology for the Soul by Jan Spiller. Jan explores the astrological significance of the Moon's north node and describes how it influences the different signs of the zodiac. She's a brilliant author.
TESTIMONIALS
This was just some of the feedback from The Planets Within Astrology Course

"I got a real depth of insight into what I'm here for that I don't think I'd get anywhere else. Pam's understanding of the guidance that the heavens are trying to offer us is tremendous and very powerful. As far as experiential, healing astrology goes, it doesn't get better than this. I highly recommend it." Rose, journalist

"Do this course! It's a roller coaster ride to increased self-knowledge and you learn a lot about the planets, too!" Sheila, accountant

"The course was a real treat. I especially loved the guided meditations which really helped me feel how the planets affect my approach to life. It's interesting now to tap into my moods and see which planets might be at play." Laura, fashion consultant
To pay with PayPal in 3 installments of £75:-

First Installment:
Full Fee of £225 via Paypal:-

 To pay via BACS please contact Pam