Time for Healing Soul Wounds with Mercury in Pisces
When we listen to what the planets are telling us, we can go with the flow.
Retrogrades ask us to go within, to reconsider our direction in our lives. Just like night time is a time to integrate the day's events with sleep and dreams, so they are a necessary part of life, not to be feared, but understood.
Mercury is the planet of communication and intelligence. Mercury retrograde gets a bad press, but it can offer us a shift in perspective.
Mercury goes retrograde 3 times a year and is well known as The Trickster playing havoc with communications.
Beforehand we are advised to back up our computers and delay buying a new phone/computer or signing contracts until Mercury moves direct again.
However not all Mercury retrograde periods are the same.
Mercury is the fastest moving planet in our solar system, and information bombards us every day. In Mercury retrograde periods we are being asked to slow down and absorb the messages, to digest and take stock.
It's an inward journey. This year Mercury will go retrograde in the emotional water signs, beginning with the most sensitive sign of Pisces on Monday February 17th.
If you were born between March 1964 and May 1968, and also Nov 1968 -Jan 1969, you will have Chiron in the sign of Pisces which will be activated by the extended transit of Mercury in Pisces, so soul wounds may be coming to the surface to be healed.
Is looking back preventing you from moving forward?
Mercury entered the 'shadow' period on 2nd February in Aquarius. Then it entered Pisces on 3rd February. It will go direct on 10th March.

If you have been feeling overwhelmed with emotions of sadness, grief, or loss then this MasterClass will be of help as Pam will guide you through a healing exercise.
On this MasterClass discover:-
Key dates when Mercury goes retrograde, joins the Sun, goes direct and moves out of the 'Shadow' phase. Plus the key dates when it activates Uranus-the higher mind.
What does this Mercury retrograde in Pisces mean for you?
What are the questions to ask of Mercury?
Mercury in the tarot- The Magician.
Healing Guided Meditation Exercise.
Register for this FREE online webinar on Feb 17th at 7.30pm GMT (2.30pm EST)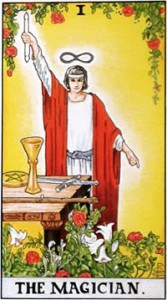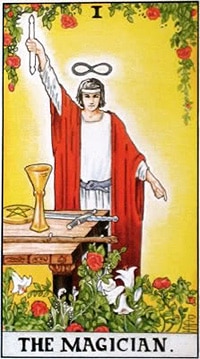 Mercury-The Magician
Mercury is The Magician in the tarot- the Master of the 4 Elements. Mercury is well known as the Messenger and the Trickster. He is also known as Hermes- the Guide at the Crossroads.
Mercury connects us to our unconscious during its retrograde period, through reflection, journalling, guided meditation and dreamwork.
To benefit from this Masterclass Pam recommends that you buy The Solar Writer Report which has a full colour birth chart so you can follow the tutorial.
Please attend the live MasterClass as there will be time for questions that won't be on the recording!
Solar Writer Report
This is beautifully illustrated with a birth chart wheel.
This report is written by Stephanie Johnson and achieves an integrated feel as she writes more expansively on fewer factors.
The report's author has a background in traditional and esoteric astrology so the report focuses more on what you are than why you act as you do.
The only astrological terms used in the text are the names of the planets and signs which makes it a good report for those who get distracted by astrological jargon.
This Report describes your:-
Life Goals (Sun and Jupiter)
Home and Emotions (Moon)
Education and Communication (Mercury)
Relationships (Venus)
Motivation (Mars)
Career and Ambitions (Saturn and Midheaven)
Creativity and Originality (Uranus and Neptune)
Challenges in Life (Pluto)
Purpose and Joy (Nodes and Ascendant)
Each section covers the points by sign and house with the major aspects.
This report is also excellent as a present. Average report length: 20 pages with beautiful illustrations.
Price £15.00 (Approx. $25)