Pam can give you answers using Soul Astrology and Spiritual Life Coaching
Pam offers you an in-depth Soul Astrology Consultation that is food for your mind, body and soul. She believes that self awareness and understanding are the keys to success and happiness.
A consultation with her is a life enhancing and healing experience.
Pam is a professional Western and Vedic Astrologer and Spiritual Life Coach with over 19 years of experience and an international clientele.  She doesn't believe in fate, rather that we have a choice as to how we respond to the planetary weather (or storms!) we are experiencing.
Based in Brighton, Pam works 1-1 and internationally via Skype, online via GoToMeeting, or on the phone.
Astrology Can Help You
Usually a client books a consultation during a difficult time in their life. Pam can tell exactly – to the day – when that time will end. This is vital information and is truly the 'light at the end of the tunnel'.
There are many times in our lives that are turning points. These are part of our soul's journey. Pam can help you navigate through those times, because she has two powerful tools to guide and heal you:-
One is Soul Astrology, which shows the cycles in your life and your soul's journey through time.
The other is the therapeutic spiritual/psychological healing model from Psychology of Vision which is based on 'A Course in Miracles'.
You could struggle with making a life changing decision on your own, causing sleepless nights or you could ask for help. This option makes the whole process far easier.
Astrology 2015: What's the future hold for you?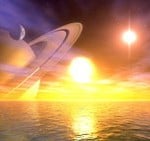 Find out with this Very Special Offer: £20 for 2 Personal Reports on your Astrology 2015.
Do you want to know the key dates to watch out for in 2015?
It's not all doom and gloom, there are some big astrological opportunities this year. Want divine guidance on when they happen, and what they mean for you?
2015 is an important year. The ongoing square- a huge tension- between Uranus and Pluto will come to a conclusion, but the effects are long lasting.
Find out more at the Astro Shop. Click this link
What's in the Stars for You in 2015? Find out at the Astro Shop
FREE ECLIPSE WEBINAR MARCH 9th at 7.30pm GMT
The first Solar Eclipse 2015 is on March 20th. What does it signify for you?
A Solar Eclipse usually occurs twice a year at a New Moon, so it shows the completion of one cycle and the beginning of the next.
Solar eclipse energy lasts for 6 months and those degrees are ultra sensitive. They are important for world events, which is known as Mundane astrology.
Eclipses signal what we need to change, they are a rebirth. The  first solar eclipse of the year ocurrs on the same day as The Spring Equinox!