Your Health and Wellbeing report is an insightful astrology report with tips about diet, exercise and healing modalities.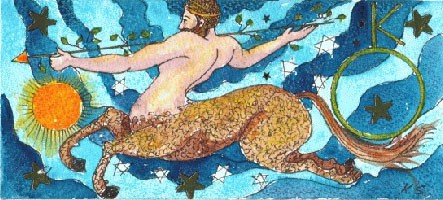 This wonderful Health and Well Being Report helps you identify and transform imbalances of energy and negative emotional patterns.
Discover ways to boost your self-esteem and discover renewed energy and purpose.
The report contains easy-to-understand text by healer and astrologer Michele Finey and beautiful iIlustrations by artist and astrologer Mary Kay Steventon.
Excerpt from the report:-
"Medical astrology is a complex branch of the astrologer's art. Many factors need to be taken into account when considering the overall health of the individual.

This report aims to give you a picture of some of the astrological indicators in the horoscope that correspond with your health and wellbeing.

The information in this report includes an assessment of your Natal Chart specifically focusing on health related matters. It includes a range of nutritional advice, stress management tips and therapy options. However, it is not intended that this report be used in place of a consultation with a qualified medical practitioner, nor persons qualified in complementary or alternative healing. It is vital to always seek out professional medical and nutritional advice where one's health is concerned.

Michele Finey
The Health and Well Being report contains:-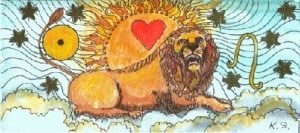 Your General Temperament – Balance of Elements and Modes
Your Emotional Health – Moon in the signs
Your Spiritual Essence – Sun in the signs
Your Vitality – the Life Force – Sun in the houses
Managing the Physical Demands of Living – Aspects to the Sun
Your Physical Body and Energy -The Ascendant
Strengths and Sensitivities – Planets in the 1st House
Inner Needs and Outer Experiences – Finding Balance – Ruler of the Ascendant, Plus Aspects to the Ascendant Plus Aspects of the Ruler of The Ascendant
Work and Health – Managing the Impact of Stress – Planets in the 6th House Plus Ruler of the 6th House
Limiting the Impact of Chronic Stress – Planets Aspecting the 6th House cusp
Physical Energy and Exercise – Mars in the signs and houses
Healing Solutions – Chiron in the signs and houses
The report is about 20 pages.
"I thoroughly loved reading my Health and Wellbeing Report. It was very accurate in regards to my temperament; in fact it was like reading my own life's biography. It clarified for me those areas in my life that I have been trying to understand. It confirmed what I had always thought to be true and revealed ways to improve my life and health. Amazing!! " Dianne Horvath, Chinese Medicine Practitioner
To buy with secure paypal
This report is £15. Please allow 24 hours during the working week for your report to be delivered to you.
It will be emailed as a PDF. After paying you will be redirected to a page where you fill in your birth details.