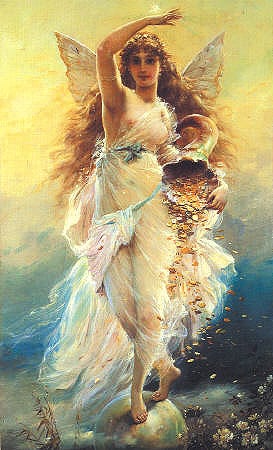 To connect with The Goddess in astrology is to explore the ancient mysteries.
In these times of upheaval in the world, we need to be in communion with the earth as mother. Now more than ever, we need to connect with the Moon and heal our relationship with ourselves as women, and our mothers.
When you have a Goddess as the creator, its her own body that is the Universe.
She is identical with the Universe.
To connect with The Goddess is to explore the ancient mysteries. There was a time (pre science) which was known as the Anima Mundi -when the world had a soul.
Here in this section is a selection of Goddesses for you to explore.
The feminine is the path to relationship, to God and to Oneness. In India the female represents the maya. She is time and space itself.
Joseph Campbell the world famous mythologist says that:-
"The myths of the great goddess teach compassion for all living beings. There you come to appreciate the real sanctity of the earth itself because it is the body of the Goddess."
The Goddess Astrology Report
If you wish to go further and make a personal connection then I suggest that you buy The Goddess Report. This is a beautiful report which lists 12 Goddesses of the 3 realms of Heaven, the Earth and the Underworld a shown in your astrology birth chart.
The report contains:-
An Insightful Introduction to Goddess Mythology
The Mythology of each of the 12 Asteroid Goddess
Ceres – The Earth Mother
Pallas Athene – The Wisdom of the Warrior
Juno – Socialising the Soul
Vesta – The Inner Life
Hygeia – The Soul of Health
Ariadne – The Labyrinth of the Soul
Europa – The Soul of the Earth
Pandora – A Gift of Hope
Mnemosyne – The Soul of Memory
Hecate – The Soul in Transition
Cassandra – The Prophetic Soul
Medea – Herbalist and Healer
Click here for more info and to buy your personal Goddess Report