Are you ready for 2012? Are you bursting to make major changes in your life?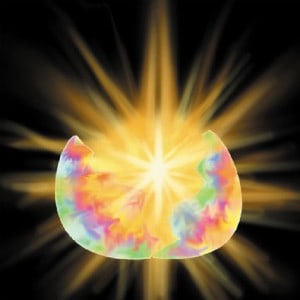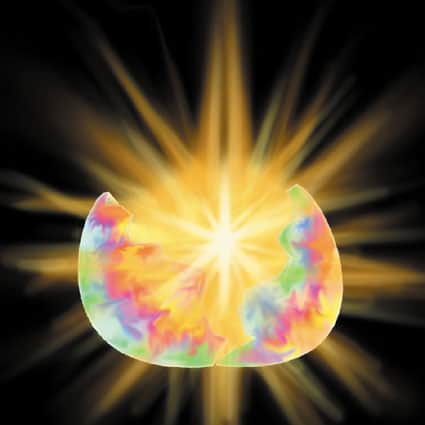 Weekend Workshop Nov 26th/27th London 2012.
Timed the day after the Solar Eclipse in Sagittarius, this workshop will help you with the completion of a cycle in your life and re-birthing into a new chapter in preparation for the Cosmic Event of Massive Change that the Mayans predicted in 2012.
Many of us are awakening from the Bad Dream of separation and heartbreak that has kept us lonely and feeling like an outsider.
Only by healing our life scripts- our wounded stories – can we truly welcome this massive shift and time of great change on our planet.
We all have a soul promise- we volunteered to be here at his time of transition.
However many of us resisted fully coming into this incarnation because we hold deep soul memories of past traumas and persecutions from other lifetimes, or as an ancestral pattern.
As we uncover and heal these soul wounds we are better prepared to embrace our soul purpose and live The Happy Dream- Heaven on Earth.
This unique workshop connects you to your Soul's Contract for this lifetime as shown in your astrological birth chart.
At that unique moment of your birth in time and space, is encapsulated the reason for your incarnation.
Designed for a small group of up to 8 people, this workshop is for you if you want to make big shifts in your life.
This workshop gives you support and personal attention before and after
Pre Workshop: Claiming Your Soul gifts ~Consulting the Aura-Soma Colour Oracle
In a one hour phone consultation you'll choose 4 Card Aura-Soma Tarot cards. All divination, if sincerely approached, can speak to our soul. Pam will also introduce you to your astrology birth chart in preparation for the workshop.
These cards have multi layered dimensions. They relate to the chakras, the tarot and the tree of life. They indicate your soul gifts and challenges as shown through the language of colour. They also indicate past life incarnations….
Post Workshop: One hour Astrology/Spiritual Coaching session on the phone with Pam.
This helps to integrate the process of the workshop. It's best taken no later than one month after the workshop.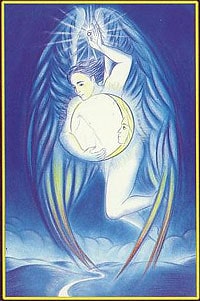 5 Good Reasons to attend this workshop:
Its a perfect space to renew your connection with the Divine Plan of why you incarnated, of your soul's purpose and sacred contract.
It will save you time as it accelerates your personal growth. This workshop is aimed at you if you hear the call of your soul wanting to work at a deep level. It's vital for the world's sake and for the sake of the ones we love, to look within and heal our relationships with our family and our ancestors. You know there's no time to waste.
It gets to the heart of your issues. It focuses on clearing away and healing the blocks that stand in the way of you living your purpose.
Your relationships will be more successful. Healing traumas- whether at birth, in childhood, or those you brought in as soul patterns, will release energy. You'll be more alive and available in relationships.
You'll be supported. This workshop brings out the compassion and gifts in people. The results are always unique to each group, but the bonding and trust that develops between participants is rewarding and exhilarating.
Entering The Sacred Circle: What happens on the Workshop
The Astrological wheel is mapped out in the floor with beautiful images.  To begin the day we"ll use an Aura-Soma pomander to protect our aura, with an invocation to the Four Directions.
We then individually set our Intent by walking the circle.
In turn each person sees their personal birth chart created on the floor. Then, using cards, people are chosen intuitively to represent your planets, the archetypes of your Celestial Map, with special attention to the sector that resonates most strongly for you.
The Sun is Spirit and shows where you shine, your creativity and how you experience your father. The Moon represents your soul, and shows your feelings, your relationships and how you experience your mother.
Saturn is the planet that shows the resistance and what blocks you need to overcome in this lifetime. (The Karmic Insight report will help you understand this.)
You then step into the Sacred Circle of your chart. You are connecting with a sacred moment in time – your birth. With Pam's guidance, you'll discover and heal your core soul patterns.
As each person is involved with everyone's process, the synchroncities and magical connections that take place over the weekend are quite beautiful.
Your Trainer: The workshop is a unique synergy of the healing spiritual tools that Pam has worked with for the last 18 years. An experienced trainer, she blends astrology and her knowledge of colour, chakras and archetypes with the healing spiritual principles from Psychology of Vision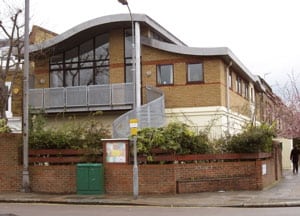 Venue: Grove Neighbourhood Centre, 7 Bradmore Park Road, Hammersmith, London W6 0DT. FREE PARKING.
This is a quiet, village like area with the bustle of Hammersmith a short walk away. It has the best Primark in town and plenty of places to have a great lunch. Nearest tubes: Hammersmith or Ravenscourt Park.
Places to stay: The Adria Hotel is very close but is on a busy road, so can be noisy. It's at 44 Glenthorne Road, Hammersmith. There are many hotels in Hammersmith. I have stayed at The Holiday Inn in King Street. I would avoid staying in Shepherds Bush. Also look for b&b in nearby Ravenscourt Park, Turnham Green, Barnes, or Richmond.
Date and Time: November  26th/27th. 9.30am for 10am start until 6.000pm.
Pam provides tea and coffee. Plus there is a Starbucks at Hammersmith station!
To Book
Course Fee: £190
Fee includes: Weekend Workshop Value £145.
PLUSPre Workshop Aura-Soma Colour reading (value £55)
PLUSKarmic Insight Report (value £15)
PLUS Follow Up One Hour Coaching (value £70. To be taken no longer than one month after the workshop)
Total Value £285 for just £190!!!
Just 8 magical places for this Healing Your Birth Story Workshop. Book now!
Please email Pam via the Contact form if you want to discuss if this course is right for you.
'Being' card from The Oracle of Illumination by Vicky and Phillip Argyle. This image is copyright and used with kind permission.
"Testimonial

"The weekend was fun, enlightening, expanding, uplifting and yet grounded and very practical. I could not recommend it more highly. Pam is talented, knowledgeable, honest and fun. If you don't want to do it yourself (and you really would be missing out) then gift it to somebody you love." Pete
This workshop has been running for 10 years since 4th November 2001.