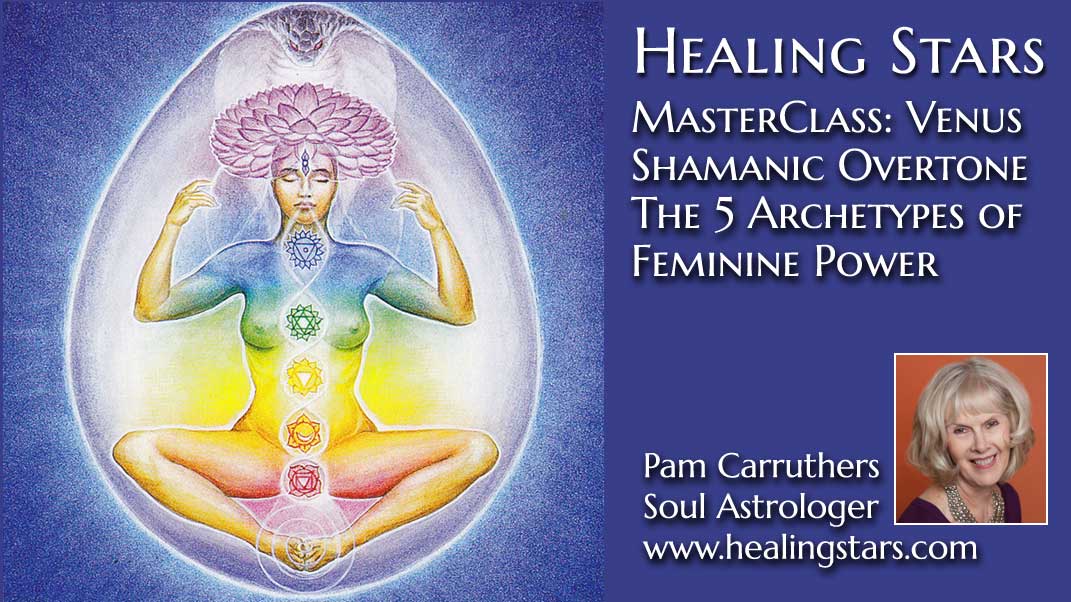 MasterClass Venus Shamanic Overtone in Capricorn: 5 Archetypes of Feminine Power
An Illustrated Presentation by Soul Astrologer Pam Carruthers on Wednesday May 25th at 7.30pm BST.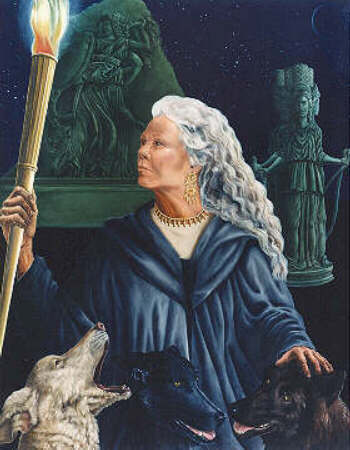 In January 2022 Venus reappeared from the Underworld as a Morning Star and was visible on January 14th.
This was a new Venus Shamanic Overtone in Capricorn and connects us with the Sumerian myth of Inanna. Venus in Capricorn is the matriarch, the wise woman and the goddess Hecate. Capricorn is the sign of leadership and endorses women leaders who are taking the central stage.
It last happened in Capricorn 8 years ago so look back to recall what was going in your life at that time. Other planets will have changed but you may remember an undergoing theme in your life. So ask, where in your birth chart is Capricorn located?
Myth of Inanna
Inanna is the Queen of Heaven who descends into the Underworld to visit her sister Ereshkigal to witness the funeral of Ereshkigal's husband. When she arrives Ereshkigal is furious. This is an act of hubris.
She declares that the upper world goddess has to be treated by the laws of her kingdom, that she be 'brought naked and bowed low'.
Inanna is stripped of her power and her vestments at 7 Gates and then killed. These 7 Gates connect to the 7 chakras. They are activated in turn when the Moon and Venus meet once Venus is visible.
Inanna descends, she submits and dies. She sacrifices herself for a deep feminine wisdom, and for atonement. This is an initiation, a sacred process to meet the dark feminine.
It's a psychological process to meet the shadow. Ereshkigal symbolizes the destructive/ transformational mysteries of the Underworld.
Venus and her Shamanic Cycle MasterClass: The Solar Plexus Chakra
Morning Star Venus (a.k.a Inanna) begins her descent into the underworld. She meets with the waning Moon 7 times (sometimes 8 times) going through the 7 gates into the underworld. At each Gate she gives up a vestment associated with the 7 chakras and is releasing any distortions linked with these chakra energies.
The next chakra being activated is on Friday May 28th at 4am which is the solar plexus chakra dealing with power and self-worth. The Moon and Venus are at 28 degrees Aries with their ruler Mars at 1 degree Aries joining with Jupiter. This is powerful stuff!
Plus Mercury retrograde in Taurus is making a perfect trine-a flow of energy to Pluto in Capricorn.
The ascendant in the Uk is 12 degrees Taurus with Uranus rising at 16 degrees.
I am holding a MasterClass on Wednesday May 25th at 7.30pm exploring this Venus Shamanic Overtone in depth and which of the 5 archetypes of the 5 Goddesses you are connected with.
Sign up and receive the amazing 'Just for Women Report' as part of the package.
Your Shamanic overtone links to your soul purpose in this lifetime.
Join my MasterClass Venus Shamanic Overtone in Capricorn to find out more and discover:-
The 5 Shamanic Overtone signs and Goddess Archetypes- What does this mean and which Tribe do you belong to?
Exploring the Goddesses connected to these 5 current Archetypes.
Understanding Venus as a Morning Star or Evening Star-which one are you and what does it mean?
Restoring Power healing exercise.
Please sign up even if you can't attend, that way you'll get the recording. However for those who attend live I will be answering questions.
Just for Women Report is part of the package.
This is a wonderful report to give to yourself, or as a present.
This is an intimate tour of your natal chart that clearly shows you the full range of talents and resources you possess and may not be full aware of.
The roles that women are asked to play have changed and are continually evolving. Today, a woman is often expected to carry out the tasks of a career person, a wife, mother, community leader and more – all simultaneously.
Practicing astrologer and author Gloria Star is the writer of this exceptional Just for Women astrology report. She has used her years of counselling experience to help create a report that interprets a chart from the perspective of a woman living within an ever-changing, ever more demanding world.
Determining where to put your energy is not the problem, the demands are usually quite clear; figuring out how to find room enough for yourself, in order to maintain a healthy physical, intellectual, and emotional life is critical to you and to those who depend on you every day.
Understanding Your Inner Feminine Self
In your Just for Women report Gloria carefully reveals each layer of your complex character to give you access to all of your strength and power. This is not just an intellectual exercise it is an empowering journey that can invigorate and energise your life.
Gloria Star has used her years of experience to create Just for Women, a natal report that covers every facet of the modern woman's experience:
Understanding Your Inner Feminine Self
Owning Your Inner Masculine Self
Developing Your Mind
Your Special Edge
Nurturing and Creating a Home
Meeting the World on Your Terms
Opening Your Heart
Power Issues: Sex, Money and Control
Embracing Your Divine Self
Gloria's insights into feminine psychology come out of her many years of counselling work and astrological writing. The report includes 13 sections. Sign up for the MasterClass for just £20 and receive your personal 'Just for Women Report'.
I'd love to see you there!
Please sign up even if you can't attend, that way you'll get the recording. However for those who attend live I will be answering questions.