SPECIAL OFFER: Past Life Consultation for £70
Plus BONUS 'Your Karmic Insight Report' worth £20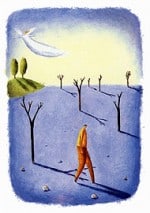 This special offer will focus on the South Node of the Moon- and the planets connected with it in your birth chart. The problems we have in our life are rooted in the past, and this can be a story we've brought in from a past lifetime, or an ancestral problem.
As a Soul Astrologer Pam can reveal it to you by focusing on the South Node of the Moon in your astrological birth chart and the meaning of the planets connected to this.
Plus she uses intuitive methods and card readings to explore these stories and their relevance to you in your life right now.
This is an ideal  time to heal our soul stories. They are unconscious and show us old ingrained habits that interfere with our soul's purpose in this lifetime.
We can discover them as they show up in our lives as present problems that seem unsolvable.
They can also set up energetic blockages in our physical bodies that can be difficult to diagnose.
Most important are the emotions that these stories contain.
When we understand and have awareness of these soul stories we can release the emotions and leave the past behind
BUY NOW One Hour Consultation plus Karmic Insight Report worth £15 included.
Pay via PayPal £70