The Shamanic 'overtone' Venus in Leo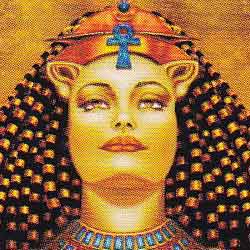 The cycle of Venus is associated with the Sumerian myth of Inanna, the Queen of Heaven who descends into the Underworld to visit her sister Ereskigal.
She is stripped of her power and her vestments at 7 Gates and then killed by her sister. However she is rescued and returns to her throne as Queen of Heaven. In August she disappears as she descends once more into the Underworld. Venus then joins the Sun, and is reborn as the Morning Star.
When Venus reappears as a Morning Star it's called 'the heliacal rise' and it occurs in just 5 signs of the zodiac in a lifetime.
They are Aries, Scorpio, Gemini, Capricorn and Leo/Virgo.
Which one is yours? Find out on the webinar!

We are currently in the cycle of Capricorn which began in January 2014. In August we start a whole new shamanic 'overtone' of Venus in Leo.
Venus Retrograde in Leo- Rebirth of the Goddess
In numerology we are in the year of The Goddess as 2015 adds up to 8. In the tarot this is Strength, the Goddess taming the Lion.
On 6th June Venus moved into Leo. Apart from 2 weeks in Virgo, Venus stays in Leo until 8th October. On 15th August Venus retrograde joins the Sun.
On this webinar learn what this long stay in Leo means:
A time to blow your own trumpet and shine!
Archetype of Leo and the Sun in your chart-what houses are being activated?
Leo the Sun God Apollo and Creativity
The meaning of the Major Arcana tarot card Strength
The Tree of Life and the chakras
The 8 year Shamanic Cycle and your Overtone
Guided mediation and affirmation for Strength
Register your place on Venus in Leo Webinar
It will be recorded, but you'll get it faster if you register!
blessings,

If you love the Goddess then you'll love this Astrology Report:-
The mystery and power of 12 Goddesses
For the first time these 12 goddesses are revealed in this 45-page ground-breaking Goddess report helping you to discover your true potential. Never before have these archetypes been explored in the astrological birth chart!
There are only 3 feminine planets- the Moon and Venus and now Ceres – and as every woman knows we are far more complex than that!
You can read about the fascinating mythology of these 12 Greco-Roman Asteroid Goddesses as well as the interpretations of each in the sign and house. It includes a full colour chart wheel. It is more like a book than a report as it is packed with information.