Winter Solstice- Rebirth of the Sun
FREE Webinar December 21st at 7.30pm London time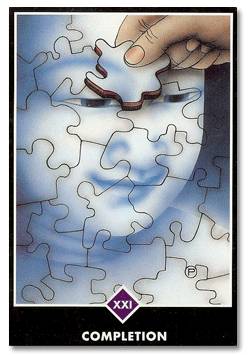 This is a special time of the year when the Sun moves into Capricorn ruled by Saturn and changes direction as seen from earth.  For 3 days it seems to stand still.
We have the longest night in the Northern hemisphere and very soon – thankfully- our days get longer. This is a time for inner work, for reflection and meditation.
The actual day and time of the Winter Solstice is Tuesday, December 22 at 4:48 UTC.
On this webinar we will review and make peace with the past 12 months, so we can move ahead into the flow in the New Year. We will:-
Look at the Cosmic picture the planets are showing us. This chart is used to set the tone and themes for the next 3 months ahead.
A beautiful Grand Trine in earth signs is forming:- Moon in Taurus, Jupiter in Virgo and Mercury/Pluto in Capricorn, which symbolises the opportunity for manifesting love, good fortune and self belief in your life.
Review the year that has passed and how Saturn in Sagittarius is testing our beliefs.
Invoke the Archetype of Saturn- The Wise Old Man within.
Guided Meditation for Completion and Integration.
The Return of the Light-A Ritual
Sign up for the webinar and I will send you a powerful ritual to do on your own December 22nd at sunset. This is 15.50 London time, so adapt to your time zone.
Fire is element of the Sun, so lighting candles symbolizes the arrival of the light and the rebirth of the Sun.
In the astrological chart of the Winter Solstice all the 4 elements are represented.
Winter Solstice Affirmations
A simple ritual is to line up 13 tealights in your home, to represent each planet and the nodes of the Moon. Allow about two footsteps between each light. Then you slowly step along the line, speaking the affirmation that relates to each planet in turn.
I will give them to you in the order that they rise above the horizon at 4.47am UT on December 22nd. The first planet to rise is Venus in Scorpio (Goddess of Love) just as the Moon is setting in Taurus.
Register for Winter Solstice Webinar
 The Perfect Gift for you and a Special Friend
Connect with your Angels and Guides
This offer is a very special report based on your birth chart, focusing on Neptune and your connection with your Angels. At this time of year the earth is quiet and we can tune in to our inner world and the angelic realm. This wonderful report can help you attune to your celestial messengers.
The Angel Report makes a lovely Christmas gift for yourself or a friend. It's on offer at £10 (usual price is £15), plus you can buy 2 for £18. Click the button to buy your Angel report.
SPECIAL OFFER Angel Astrology Report
blessings,