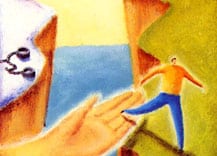 Do you want more happiness, abundance and success in your life?
Have you been feeling stuck?
Do you sometimes feel left out, overlooked or lost?
Do you want to discover your soul's purpose?
Do you have a problem valuing yourself?
Do you want to get to the heart of your issues and heal them at source?
Do you want to regain your true authentic self?
If the answers are yes, then find out more about your birth story and how if affects your life patterns.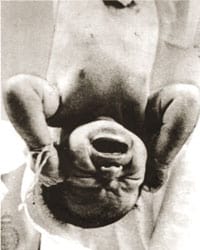 If you have a problem in your life that seems impossible to get through it could well have originated at, or before your birth!
Many psychologists have discovered that birth trauma is real and has many repercussions in our lives.
DID YOU KNOW that it has been estimated that approximately 95% of all babies experience some degree of shock, whether mild or severe, at some stage during their prenatal life or their birth process?
Unresolved shock and trauma affects our aura, our emotional mental and physical bodies. Any time in our life when we face stressful situations, they can take us back to responses that had their origins at our birth.
Dr. Chuck Spezzano in his evolutionary model called Psychology of Vision has gone one step further and says that there is a direct link between your conception and your birth.
He says:-
 "Traumas at these times, if not healed, dictate the pattern of our life. Within the microcosm of conception and birth, the major patterns of our life can show themselves and be transformed."
Pam knows this is true by her experience with hundreds of participants on her workshops and in her work as an astrologer over the last 16 years.
If our life isn't a happy and successful story there might be an experience that created a life long problem that was brought in at birth.
Pam facilitates powerful Healing Workshops.
They have been running for 13 years and participants comment on how they feel lighter and more alive at the end of the weekend.
"The workshop really helped me clarify, clear up and move on from some really deep issues. I found it to be amazingly powerful and applicable on many different fronts. Fantastic". Lennie

"Here's a huge vote of thanks for your support and guidance throughout a ground-breaking weekend. My wife and I have come away with a new vision of how we can take ourselves and our relationship forward." Nick
To move forward in our lives we need to heal our stories. Find out about the next workshop>
Healing Your Heart Coaching
A workshop is the fast track to heal. However if that's not feasible, check out one to one private coaching with Pam via Zoom or in person.
Healing Your Heart Coaching. Find out more.