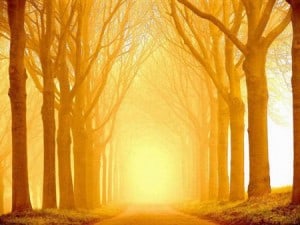 Songs for Healing Your Heart- Spiritual Wisdom at a Soul Level
Song for today-'Here Comes The Sun'
In healing numerology, 16 is Soul Wisdom, as it's a deeper aspect of the number 7, which is the number of spiritual wisdom, truth, a time of going within..
In astrology this relates to a quarter cycle of Saturn, the planet that (in its negative aspect) represents fear, guilt and hard work.
Age 7 can be a time of going within. it resonates with the first Saturn square in astrology, which is a testing time. A crisis at the age of 7 can be a spiritual crisis and a loss of faith.
So, as a result we can make the decision to be independent, and close both our crown and heart chakras because of the heartbreak and pain.
This is the life story of the loss of childhood, of bringing ourselves up alone without asking for help.
The cycle can repeat at age 14, 21 and 28-9. Meditation and the soul going on a spiritual quest, can bring the positive results of Saturn. These are the discipline, structure and stability that is Mastery, a place of 'being' and centredness.
This is a state of peace and wholeness.
George Harrison-A Spiritual Man
George Harrison became a highly spiritual man. If you've not seen them,  I highly recommend the 2 films made by Martin Scorcese about his life, called Living in the Material World.
'Here Comes The Sun' Lyrics by George Harrison
Here comes the sun (du dn du du)
Here comes the sun
And I say
Its alright
Little darling
Its been a long cold lonely winter
Little darling
It seems like years since its been here
Here comes the sun
Here comes the sun
And I say
Its alright
Little darling
The smiles returning to the faces
Little darling
It seems like years since its been here
Here comes the sun (du dn du du)
Here comes the sun
And I say
Its alright
Sun, sun, sun, here it comes (four times)
Little darling
I see the ice is slowly melting
Little darling
It seems like years since its been clear
Here comes the sun (du dn du du)
Here comes the sun
Its alright
Here comes the sun (du du du du)
Here comes the sun
Its alright
Its alright
https://en.wikipedia.org/wiki/George_Harrison:_Living_in_the_Material_World