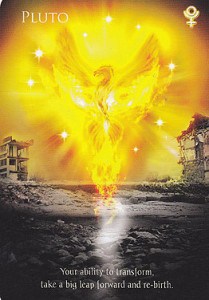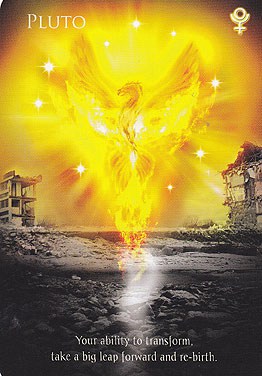 Transforming the Shadow
Pam discusses the importance of transformation at the Capricorn Full Moon July 2nd.
The Full Moon joins Pluto, and is opposite the Sun with Mars. This is a dynamic and potentially destructive opposition. We see this acted out with the shadow of the Terrorist looming large in the news.
Are you battling with self-attack and defeat?
As the world is our mirror, I believe that as each one of us has the courage to look within, then we can truly change the world we see. The Terrorist is a nasty shadow, because they believe in their cause, and believe they have God on their side which entitles them to commit heinous acts of violence.
Working with the universal healing energy of Neptune, of compassion and grace, is vital for transforming these negative forces we see in the world.
To heal this shadow within us
Chuck Spezzano deals with this Terrorist shadow in his book 'Archetypes and Shadows'. He says that:-
"Within our mind we have a conflict that seeks to destroy what we have built up. This conflict is acted out by having our successes collapse, by having defeat occur, and by being attacked from unlikely directions.

Any self destructive self-concepts can be healed by placing them in God's hands. Then see what He gives back to you in their place.

It is time to be free of these hidden caches of self-hatred and to use the energy for peace and creativity."
Two powerful archetypes that are also prominent at this Full Moon are the conjunction of Venus with Jupiter in the leadership sign of Leo. This is the sign of royalty, the King and Queen combined.
Leo  is where the Sun is strong and it rules the heart. Venus and Jupiter offer both wisdom and love to balance the negative energies.
President Obama, a Leo, led the way by singing  'Amazing Grace' during his Eulogy at Clementa Funeral Charleston Shooting.
blessings,

Spiritual Coaching can help you transform your life and regain your power>
Pluto card from 'Astrology Reading Cards' by Alison Chester-Lambert. Illustration by Richard Crookes