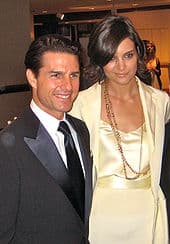 Uranus Pluto Shocks!
This is an intense full moon, as it focuses us on the major planetary news of Uranus making an exact square to Pluto.
The scandals that are being brought to the surface in the banking industry are indicative of this energy.
The headline news was the resignation of Barclay's bank boss, Bob Diamond. Now people are asking 'who's in charge of Barclays?'
Banking and institutions are under scrutiny and secrets being exposed as Pluto (God of the Underworld) transits through the sign of Capricorn. As Pluto moves through a sign it acts like dyno-rod to clear out all the stuff that has lain buried.
Pluto can be ruthless, and this detoxification is totally necessary
The shocks are reflection of the square that Uranus (God of Chaos) is now making from the sign of Aries.
The other major news in the world of showbiz is the shock announcement that Katie Holmes is divorcing Tom Cruise because she doesn't want their daughter raised in the religion of Scientology.
Katie is a Sagittarian, Tom a Cancerian. His birthday is July 3, so this Full Moon is totally affecting him.
Interesting that he is spending his birthday in Iceland filming his latest movie called Oblivion!
Uranus square to Pluto will occur 7 times and it signifies sudden and radical changes
Those born in the mid 60ties resonate to the revolutions that are taking place now, as back then Uranus joined Pluto in Virgo. This conjunction operates in an individual's chart if it connects to a personal planet- the Sun, Moon, Mercury, Venus or Mars.
The Uranus Pluto square affects us as individuals depending on our horoscope and which house- area of our life-that it activates. Uranus as the planet of change in the sign of Aries challenges us all to try something new-to be bold -to be pioneers.
Watch the video to find out more about this Full Moon. I describe Mars moving into Libra, the upcoming Mercury retrograde and some lucky dates this July.
So it's not all bad!
blessings for a great month,
Pam x
Join My Group on Facebook!
I have started a Group called Healing Stars on Facebook. https://www.facebook.com/groups/294011657358696/
Its for members only, so as a reader of this newsletter I invite you to join. You'll see my frequent postings on astrology, be able to ask questions, and share your experiences of these astrological events. Joining Facebook is really easy, and being in a group of like minded people is a fabulous feeling!
Shining with your Website: Web Design Special Offer
I design websites for people who are shining and showing up in the world. My clients range from therapists, coaches, beauticians, fashion gurus and a tree surgeon!
My latest -to be launched this week, is a website for Theta Healer Alpa Pabari.
See my portfolio at www.pamwebdesign.com/
I have some space for new clients. My prices have gone up, but as a subscriber I can offer you a very special offer of £50 discount if you commit to hiring me in July. Please email me for a discussion of how I can help you at pam@pamwebdesign.com
Local astrology talk in Hove July 5th
I am giving an astrology talk on Thursday July 5th in Hove for The Astrology Circle. I will discuss the charts of Tom Cruise, Katie Holmes their daughter Suri and Scientology. It's at Revitalise, Church Road opposite Hove Town Hall and starts at 8pm. Email me for more info.
PLUS
My best selling report is Karmic Insight. It has rave reviews because it is concise and very accurate! It focuses on Saturn and your strengths.