Keep the faith at the volatile Full Moon in Gemini 2022
First of all, I invite you to connect with this picture of the Angel of Christmas. It is a special time of year. Amid all the problems in the world we all have the power to change our reality. To set our intention for a better world.
Look up tonight to the east and you'll see Mars-the red planet- close to the Full Moon in Gemini 2022. Its a stunning sight. Its the last full moon in 2022.
How rarely do we see the planets in the night sky? Later in the months ahead  next year we'll start to see Venus, the diamond as she rises as an Evening Star.
The Moon joins Mars which is retrograde in Gemini so you may be feeling more irritable than usual.  It's important to know your chart and where this Gemini Full Moon 2022 is occurring. As an example, if it's in your 12th house or 6th house you may be suffering from lack of sleep. It's always good to check where a planet is retrograding, especially Mars as it's the planet that represents the God of War!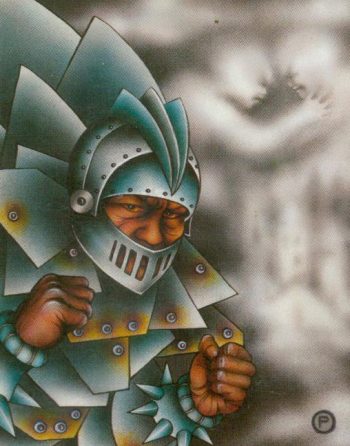 What area of your life is being activated by Mars?
Mars the Warrior is now retrograde in the trickster energy of Gemini.  Mars has been in Gemini since August 20th so we will have a total of 6 months to get used to its energy. Mars went retrograde on October 30th. During this time also know what Mercury is up to as it rules Gemini. It will finally leave Gemini on March 25th 2023 when it moves into Cancer. 
Gemini can talk its way out of a fight or brandish a sword. As I have written before, let's hope it's the sword of Truth. Sagittarius is the sign that connects us with the truth, with the law and philosophy. Mercury is now in Capricorn, so it favours earth and water signs.  Double check all communications.
The other main news is that Mercury has just moved into Capricorn. It goes retrograde on 29th December, so it stays in Capricorn until 11th February- a full 2 months. This is good news for all earth signs, Capricorn, Taurus and Virgo. Plus, the water signs, Scorpio, Pisces and Cancer can benefit.
Capricorn asks for commitment. Commit to the Truth and have a plan!
Speak these words out loud. You will then be bringing them into your body, heart and soul.
"Until one is committed, there is hesitancy, the chance to draw back, always ineffectiveness. Concerning all acts of initiative (and creation), there is one elementary truth, the ignorance of which kills countless ideas and splendid plans: that the moment one definitely commits oneself, then Providence moves too.

All sorts of things occur to help one that would never otherwise have occurred.

A whole stream of events issues from the decision, raising in one's favour all manner of unforeseen incidents and meetings and material assistance, which no man could have dreamt would have come his way.

Whatever you can do, or dream you can, begin it. Boldness has genius, power, and magic in it!" By William Hutchison Murray. Often wrongly attributed to Goethe.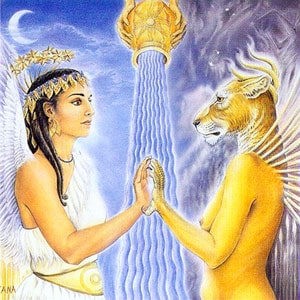 Venus is now rising as an Evening Star
When Venus is invisible it can often indicate a time of going within and being less social. It relates to the story of Inanna, Queen of Heaven.  Venus has two cycles. It is either a Morning Star rising ahead of the Sun, or an Evening Star setting after the Sun. Venus has just changed into being the Evening Star.
To understand this cycle. When Venus is 10 degrees away from the Sun it becomes visible after spending two months in the underworld. It has now reappeared in Sagittarius as an Evening Star. Each month when the Moon joins Venus a new chakra is activated according to the myth of Inanna.
The first chakra is being activated on December 24th in Capricorn. If you connect with Venus the Goddess, this is an ideal time for a ritual.
Saturn square Uranus
At last, this tense challenging aspect is almost over. It's a long cycle- it started in February 2021 – and affects world events. Saturn is strong in Aquarius and Uranus is close to the North Node of the Moon in Taurus which connects to the eclipses this year. The classic interpretation is the old versus the new. One quote that resonates is "Break the rules (Uranus) for the right reasons (Saturn)."
KEY DATES:-
Full Moon in Gemini on December 8th joining Mars. Mars forms a trine to Saturn
Sun in Sagittarius on November 22nd until the Winter Solstice
Capricorn Winter Solstice December 21st at 21.48
Mars in Gemini retrograde goes direct on January 12th, 2023.
Mercury in Capricorn December 6th. Goes retrograde on 29th December. Stays in Capricorn until 11th February 2023.
Venus in Capricorn December 10th until January 3rd, 2023, when it moves into Aquarius.
New Moon December 23rd at 1 degree Capricorn
Please watch my YouTube video above as I explain more fully about this Full Moon in Gemini 2022.
blessings,