Jupiter takes centre stage at his New Moon in Sagittarius
Just minutes after the New Moon in Sagittarius Jupiter stations to move direct in mystical Pisces. Jupiter has been retrograde since July 28th so this is a major turning point. Every year Jupiter will go retrograde for approx. 4 months, however its highly symbolic that it happens at the New Moon in Sagittarius, a sign Jupiter co-rules along with Pisces. What does this mean for you?
Inspiration for the Future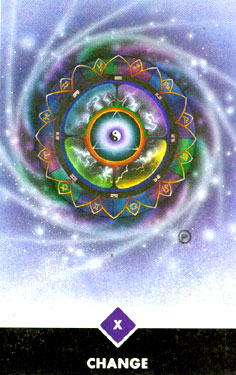 With 4 planets in the fire sign of Sagittarius all in a flow-a trine- from Jupiter this is a signal to get going with plans that may have taken a back seat since July.
What is your dream for your future?
Do you listen to your dreams at night, especially those just before you wake? Keeping a dream journal is ideal during the coming 30 days. Plus Neptune-the planets of dreams- is still weaving its way through Pisces until April 2025.
Dreams will reveal themselves to you if you ask to recall them just before you go to sleep. Other forms of divination such as tarot cards are also a way to access your subconscious. I love the Inner Child cards, along with Osho Zen.
Mars in Gemini retrograde
Mars the Warrior is now retrograde in the trickster energy of Gemini.  Mars has been in Gemini since August 20th so we will have a total of 6 months to get used to its energy. Mars went retrograde on October 30th. During this time also know what Mercury is up to as it rules Gemini. It will finally leave Gemini on March 25th 2023 when it moves into Cancer. 
What area of your life is being activated by Mars?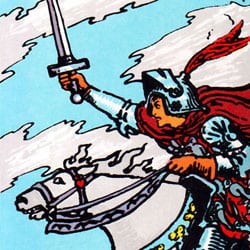 Gemini can talk its way out of a fight or brandish a sword. As I have written before, let's hope it's the sword of Truth. Sagittarius is the sign that connects us with the truth, with the law and philosophy. Mercury stays in Sagittarius until December 6th when it moves into Capricorn. Mercury isn't 'happy' in Sagittarius so be aware of being over enthusiastic and pay attention to detail. Double check all communications.
However, at this New Moon in Sagittarius Mars makes a trine, a positive connection with Mercury that becomes exact on Monday November 28th. Planning and taking action on your goals is favoured.
A few days ago, Mars was square to Neptune which dissolves its energies. This was exact on November 18th. You may have been feeling lost and overwhelmed. Neptune governs dreams, healing, psychic connections, all things invisible. How difficult it is to believe in the unseen when the reality (Saturn) seems to dominate? This aspect won't happen again until March 14th 2023.
Pluto has turned direct, and Saturn also turned direct on October 23rd. Now Jupiter moves forward on November 24th all systems (apart from Uranus) get the go ahead. This is good news for Capricorn, Aquarius, Scorpio, Sagittarius and Pisces.
Venus is coming out of the underworld, the realm of the unconscious.
It remains out of sight until 1st December. Then when it's 10 degrees away from the Sun it becomes visible and reappears in Sagittarius as an Evening Star. When Venus is invisible it can often indicate a time of going within and being less social. It relates to the story of Innana. I am holding a MasterClass on the Venus Shamanic Journey on December 1st at 7.30pm. Details to come.
Saturn square Uranus
At last, this tense challenging aspect is almost over. It's a long cycle- it started in February 2021 – and affects world events. Saturn is strong in Aquarius and Uranus is close to the North Node of the Moon in Taurus which connects to the eclipses this year. The classic interpretation is the old versus the new. One quote that resonates is "Break the rules (Uranus) for the right reasons (Saturn)."
KEY DATES:-
New Moon November 23rd at 2 degrees Sagittarius.
Full Moon in Gemini on December 8th joining Mars. It will form a trine to Saturn
Sun in Sagittarius on November 22nd until the Capricorn Winter Solstice December 21st
Mars in Gemini retrograde in Gemini.
Mercury in Sagittarius November 17th.
Venus in Sagittarius on November 16th.
Please watch my YouTube video above as I explain more fully about this New Moon in Sagittarius.
blessings,