Feeling misunderstood or not heard? Chiron in Pisces may be the reason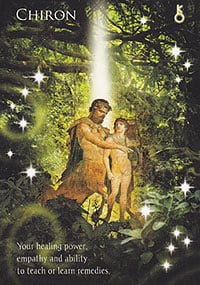 Leo Full Moon- Sun in Aquarius Jan 27th 2013
Each full moon brings the potential of the New Moon into flowering. The last new moon was in Capricorn. However the Sun changed sign from Capricorn on January 19th along with Mercury and both are now in the sign of Aquarius.
This changes the emphasis from earthy Capricorn, to airy Aquarius. As the 11th sign of the zodiac we are nearing completion of the annual zodiacal cycle.
Then on February 2nd Mars will be the first planet to move into Pisces and join Neptune then Chiron.
Movements of the planets
19th Jan Sun and Mercury in Aquarius
30th Jan Jupiter moves direct at 6 degrees Gemini
2nd Feb Mars into Pisces for 6 weeks. Time for action as we focus on the energy of The Spiritual Warrior. Martial arts are a great way to tune into this energy.
2nd Feb Venus moves into Aquarius
5th Feb Mercury the Messenger moves into Pisces for 2 months until 4th April. It will pass over Chiron 3 times.
Chiron in Pisces- The Wounded Healer
Chiron in Pisces is making a tense aspect- a square – to Jupiter in Gemini. This can appear as a crisis of faith, especially in the realm of ideas, concepts and communication.
If you have been feeling misunderstood and not heard, then this is the reason.
Understanding Chiron is really important for the next 2 months as Mercury will pass over it 3 times.
One of the most important principles I know is that we are never upset for the reason we think we are.
A problem in the present is always a replay of the past- and that our Higher Mind wants us to heal the past.
Being aware of this will give you many healing opportunities over the next 2 months.
Opposites Attract? Balancing the polarity
One of the basics of astrology is that our opposite sign has a magnetic attraction for us. Every full moon brings this into focus. Rather than see our opposite as a problem, we need to integrate its qualities.
Aquarius is the sign of the group, Leo the individual. In Aquarius we are being asked to embrace group consciousness and see ourselves as equal members of humanity.
Evolution urges us to move from the hierarchy of Capricorn to equality; from competition to collaboration.
The ego will fight saying- I'll lose my identity. However being part of a team can make each member stronger. This is, I believe, modern day leadership.
Workshop 'Healing Your Soul Story- Bringing Heaven Down to Earth'

March 2nd/3rd London
After the success of my December workshop (it was sold out!) focusing on healing the shadow and embracing true power, I have been gestating the focus of my next workshop for 2 months.
I have been deep in my own healing process and researching Chiron in Pisces.
Chiron was last in Pisces:-
27th March 1960- 19th August 1960
21st January 1961- 31st March 1968
19th October 1968- 30th January 1969
If you were born in the sixties, you are part of an important Soul Group that has Chiron in Pisces.
The sixties was the time when the 2 major outer planets -Uranus and Pluto -came together in the sign of Virgo.
The sixties was a time of revolution and a whole new paradigm was birthed. Now those 2 planets are at a square- that's like the first quarter moon- so they are vibrating again. We see the results in the world-especially the uprising in Syria.
This workshop is called 'Healing Your Soul Story-Bringing Heaven Down to Earth' and focuses on the upcoming transits of 6 planets in the sign of Pisces.
The focus of this weekend workshop and coaching is to help you clear your soul story and heal your wounds so you can embrace your destiny and your soul's purpose.
 Are you feeling lost, overwhelmed, hurt or heartbroken?
Are you in sacrifice and find it easy to give, but difficult to receive?
Are you stuck and want to reconnect with your creativity?
If you are swamped by a whale of a problem, then know that it's the ego's method to keep you distracted from your soul's purpose.
On  key days in the year there is a surge of energy from the planets to heal at a deep level with the power of Grace and step through a gateway in the mind to a higher consciousness.
This workshop is over
What will 2013 bring you?
Astrology Forecast for the next 6 months by Steven Forrest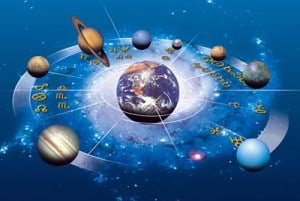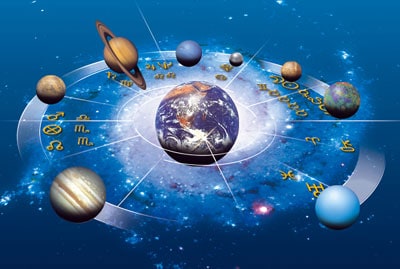 Astrology provides a really useful map to help you navigate the ups and downs that life brings.
Want to know what's going on for you in the next 6 months? Steven Forrest's clear writing style is much appreciated by non astrologers.
This report offers an excellent analysis of all you need to know- essential planetary transits, progressions and monthly detail.
This stunning astrology forecast report describes how best to handle the transits and progressions for the next 6 months. It 's written in a style that's easy to understand for non-astrologers.
It's just £15 for 40 plus pages! (The report will start from the first day of the month of purchase)
Its an invaluable guide and I have had great feedback from those of you who have purchased it. Thank you!
TESTIMONIAL "Its one of the most accurate readings I have had. Very informative. Thanks. Just what I needed to help with all my processing and changes that occurring." CV 
Join My Group on Facebook!
I have started a Group called Healing Stars on Facebook. https://www.facebook.com/groups/294011657358696/
Its for members only, so as a reader of this newsletter I invite you to join.
You'll see my frequent postings on astrology, be able to ask questions, and share your experiences of these astrological events.
Joining Facebook is really easy, and being in a group of like minded people is a fabulous feeling!
LINKS
*NB. Planets aren't actually doing anything to us. Rather there is a synchronicity -"As above, so below".
have a great month, Pam x