Summer Healing Workshop: Healing Your Heart
Sedgwick Park, Horsham, Saturday July 1st 2017
The focus of this One day Summer Healing workshop is to help you with healing your heart and clearing up the unfinished business of the past, so you can embrace your soul's purpose to be happy.
Highly experienced trainer Pam Carruthers works with Aura-Soma colour system, Soul Astrology and the spiritual principles of Psychology of Vision (Based on A Course in Miracles.)
She creates a magical space for you to make deep and lasting changes in your life with the support of like-minded people.
The last workshop at this venue was described by participants as 'magical', and the atmosphere of Sedgwick Park as 'homely'. By the evening people didn't want to leave!
Are you feeling lost, overwhelmed, hurt or heartbroken?
Are you in sacrifice and find it easy to give, but difficult to receive?

Are you stuck and want to reconnect with your vision and creativity?
Want to make a fresh start?
The Workshop focus- Healing Your Heart
On this magical day you'll be participating in group rituals connected to the 4 elements and the Goddess energy of this stunningly beautiful venue.
The healing rituals are kinesthetic, so as you participate and move, you change your timeline. Pam works intuitively and will facilitate group processes and meditations to help you to reconnect with your vision and heal your heart. They will include:-
AIR and WATER: Choose process cards from Chuck Spezzano's Love Pack to see what holds us back.
AIR and WATER: We'll explore the significance of numbers and your age when heartbreaks occurred to understand your Core Life Patterns.
AIR and EARTH: Aura-Soma Colour: Healing Your Timeline
AIR and EARTH: Walking the magical Labyrinth- Set your intention and open up to receiving guidance.
FIRE and WATER: Letting Go Ritual- Connecting with the Goddess energy of the oval pool.

Pam's healing workshops are timed to work with the key portals of the year
On key days in the year we have a surge of energy from the planets to heal at a deep level with the power of Grace and step through a gateway in the mind to a higher consciousness. This workshop is timed to coincide with such a time. The focus will be on the heart centered creative energy:-
Venus in Taurus. This is the time of year when Venus passes through the constellation of the Pleiades-the Seven Sisters- in the sign of Taurus. The Pleiades is a very spiritual constellation. We will create a ritual at the very time that Venus sets in the west at 5.40pm BST.
Moon joins Jupiter in Libra. This is a monthy auspicious conjunction that is symbolic of good fortune.

Sun, Mars and Mercury in the water sign of Cancer make a positive flow of energy to Neptune in Pisces. This is an opportunity for deep healing.

With that intention in mind, I invite you to join me on this One day Summer workshop.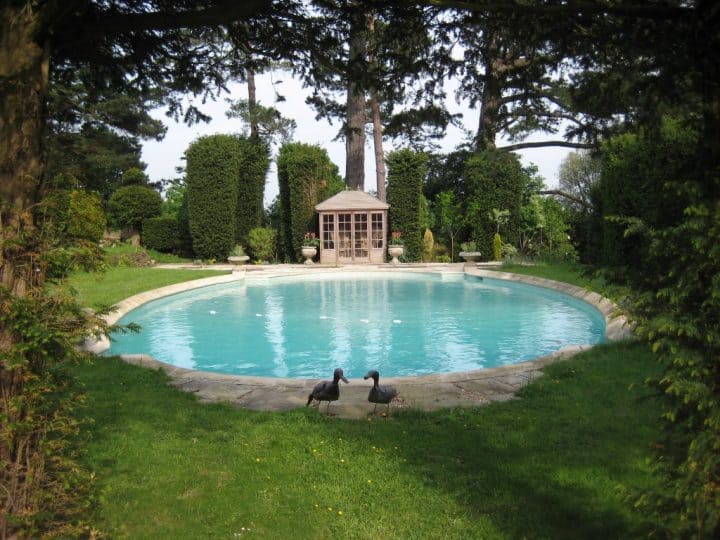 The Venue and Info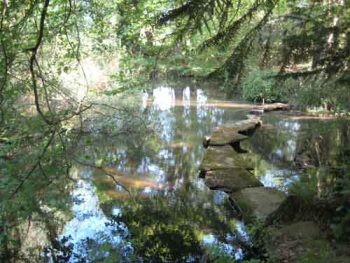 Sedgwick Park House is a truly stunningly beautiful venue. It's a privately owned home, set within 100 acres of rolling countryside.
The gardens include breathtaking views of the South Downs and Chanctonbury Ring.
The House was purchased by John and Clare Davison in 2001 and the Estate at the moment comprises of the house with meadows to the front, formal gardens to the rear, and the woodland site of Sedgwick Castle to the West.
Clare works as a complementary therapist and hosts many delightful events for charity and other healers. She says:-
"Chanctonbury Ring is a very spiritual place. You can see that the Ring is aligned centrally to the house and garden. I have created a labyrinth at the bottom of the garden. We found a huge slab of Horsham stone and rolled it down from the top of the garden on wooden posts, placing it up right in the centre of the labyrinth. This acts as a focal point and gives the gardens an energy that I like to channel in a positive way."
To get there: Horsham station is an hour from Victoria or London Bridge and Sedgwick Park House is 15 minutes in a taxi. Plan to arrive at Horsham station at 8.49am. This gives you time to relax, to have a cup of tea or coffee and explore the gardens.
This is the 7.28am train from London Victoria, the 7.47am train from Brighton or the 7.55am train from Hove.
If you are driving then you need directions as there are 2 entrances to the venue. Use www.mapquest.co.uk or Google maps, then let Pam know and she will send you instructions. There is plenty of free parking. The postcode is Horsham RH13 6QQ.
Starts at 10.00am until 6.15pm approx.
Teas, coffee and biscuits will be provided. Please bring your own lunch, bottled water, a pen and your journal.
Course Fee: £85 Includes a Personal Astrology Report.

Astrology Report included in the fee. Choose either The Goddess Report OR Karmic Insight Report (worth £15)
TESTIMONIAL: "I have worked with Pam for several years now and have attended many of her workshops.

Pam's clever use of combining Aura -Soma, astrological insight and the powerful model of Psychology of Vision makes for healing so profound that it's hard to put into words. The gift of being in a space with like minded souls who all come together at the same time to create change is so powerful and unique. Every process that takes place touches your heart and soul. My own process took me on a journey of reconnecting to God and magical things have been happening since.

Pam is an excellent facilitator, gracious with her knowledge and insight and always works intuitively and sensitively to support each and every person in her space.

If you've been drawn to Pam's workshops but have been resisting for whatever reason, then I urge you to listen to your soul's calling and reclaim your Innocence and True Self. Because you're worth it. Sharon"
Please email Pam via the Contact form if you want to discuss if this Workshop is right for you.
Your Trainer: Pam Carruthers is an experienced trainer, spiritual coach and healer. Her workshops are a unique synergy of the healing spiritual tools that Pam has worked with for the last 22 years. She blends astrology and her knowledge of colour, chakras and archetypes with the healing spiritual principles from Psychology of Vision and A Course in Miracles. Pam is a qualified professional astrologer, trained in Aura-Soma Colour and a NLP Practitioner.
This website About Horsham gives some fascinating information about Clare and John Davison and Sedgwick Park House.