High Tension: Libra New Moon Triggers Uranus square Pluto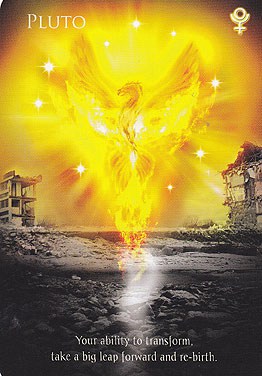 PLUS 3 planets in Scorpio- get ready to dive deep!
New Moons are seed times. This is an explosion! Hold onto your seat belt, and keep breathing!
New Moon opposes Uranus- Shock and potential for awakening
New Moon square to Pluto- Deep Upheaval but ability to transform and take a big leap forward for rebirth
Libra is ruled by Venus in Scorpio –Intense emotions
Mercury in Scorpio for 2 months. Goes Retrograde on Oct 18th- Secret deals, miscommunications
Saturn in Scorpio quincunx Uranus in Aries-High tension, and stress!
The headline news is that the ongoing Uranus-Pluto square is being triggered at this New Moon. This slow moving clash of these 2 Titans lasts from 2012-2015 and the next exact square is on November 1st. This month is a prelude to the Solar Eclipse at the New Moon on November 3rd.
As soon as the faster moving planets get involved with this configuration, it gets personal on planet Earth.
This is high tension as the Sun and Moon meet these 2 major planets head on. Uranus is the God of Change, the Anarchist and Rebel, Pluto is the God of the Underworld, the Plutocrat and Sorcerer.
Witness the breakdown in the US government.
Have you been feeling pressured the last few days?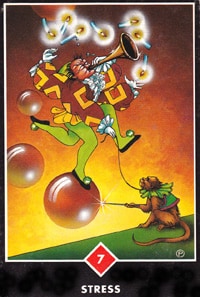 The reason is that Uranus in Aries is also making a quincunx to Saturn in Scorpio. This aspect is extremely uncomfortable, it's an energy that can't be resolved, and it won't go away.
Saturn is the old, Uranus the new. Saturn the immovable object, Uranus the irrepressible force that once started won't stop. Uranus acts suddenly, like lightening.
This is hyper stressful as Uranus is like an electrical nervous tension. Saturn rules the bones in the body, the spine; Uranus the pituitary as well as the nervous system.
I like this video made by Anne French, my chiropracter, for stretching the muscles for those of us chained to the computer!
Watch it here The Brugger Exercise for the neck and good posture
The rebel always acts in a contrary way, opposite to the status quo. It has no morals, and is ruler of Aquarius, a fixed mental sign. Rebels create revolutions, which move us into the future- so can act in a positive way- if they are concerned with the benefit of mankind. This is the highest aspiration of Aquarius.
If this planet is strong in your chart you love freedom, work for the good of humanity, and are a true friend and ally to those in need. You can adapt well to change and are a true inventor and a creative original.
Mercury in Scorpio-The Guide to the Underworld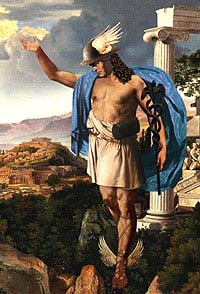 The Messenger planet is now in Scorpio and it will stay there until December 5th. It goes retrograde on October 21st-November 11th. So back up your computer, don't buy electrical goods, mobile phone or tablet during this time. It is a really good period of time to revision your life.
It's an ideal for an astrology consultation with me as I am a Scorpio!
Scorpio is a fixed water sign, known for its intensity. Scorpio loves to dive deep into the unconscious-the realm of Pluto. Scorpio is also co-ruled by Mars.
At this New Moon Mars is in Leo, the sign of the King, the Leader. It's a good sign for Mars, but can be caught in Ego. It changes on October 15th into Virgo, and after an opposition to Neptune on 20th, starts to harmonise with Saturn and Pluto. Good news for all the earth and water signs.
Mercury is the only planet that can go in and out of the Underworld at will. It's the Guide to the Unconscious- the Psychotherapist, or Soul Astrologer.
The Underworld is an area of the mind that I love as it holds our buried treasure-our soul level gifts. It is accessed through metaphor, image and myths.
If you want to find out more then I recommend that you come on my November workshop.
Or if you live outside the UK, you can attend my MasterClass Eclipse webinar. I have also timed it for my subscribers in the US.
Plus take a free 3 Card Reading to ask your Higher Mind for the answers to a pressing problem. (See link at the end of this newsletter)

Eclipse Master Class Webinar Saturday October 19th at 4pm – 5.30pm BST
(11am EDT, 8am PDT)
The November Solar Eclipse is conjunct Saturn in Scorpio-a powerful time for us all to commit to our purpose. However the ego fears change, so can keep us stuck.
There are conflicting opinions about the meaning of the North Node and South Node.
Pam will explain these differences, and ask you what your experience is!
On this webinar Pam will teach you:-
What this November 3rd Eclipse signifies
The eclipse energy and Saturn in Scorpio through the 12 houses
The Vedic myth that explain the deeper meaning of  eclipses.
Healing process of Letting Go
Register and receive your personal Solar Writer astrology report, which describes the nodes on your chart and the aspects it makes.
Author Stephanie Johnson writes:-
"The North Node and South Node form an axis in astrology, which is said to represent one's destiny or spiritual quest in life. This axis is also linked with our purpose. The North Node points to a key lesson in our lives. It represents new experiences towards which we must aim during this life. We have already learnt the skills of its opposite point, the South Node, in the past. Now we must grow and stretch ourselves through the North Node."
REGISTER NOW
JUST 25 Places. Eclipse Webinar and Solar Writer Report £15 (approx $25). This webinar will be recorded.
However the last 30 mins will be devoted to answering questions to those on the call and will not be recorded.
---
Workshop Nov 2nd/3rd Timed for the Scorpio Eclipse

'Healing Your Shadow' – Embracing Your True Power
Healing your shadow is the most powerful work you can do.
This is an Invitation to participate in a very special weekend of healing.
Timed during the Scorpio eclipse, which has an effect for the next 6 months, we are tuned into both Mars and Pluto's energy, the courage to dive deep into our emotional depths.
This workshop focuses on:-
Healing the negative self concepts which we project out onto others as shadow figures.
Healing the key time in our lives where we lost power and disconnected from our purpose.
Letting Go Ritual on Sunday Nov 3rd-day of the Eclipse
Our true power is the 3rd chakra, our centre and connection to Source, to faith, trust and to strength. Astrologically it is ruled by the Sun. Events in our lives can knock us off this centre, we lose confidence and start to doubt ourselves.
Once we are grounded and connected to our core we can align with our true self as a spiritual being.
How are you feeling right now?
Are you stuck? Feel you can't move forward however hard you try?
Is your relationship, or career, just treading water?
Are you feeling like giving up? Burnt out and exhausted?
Caught up in busyness? Feel like a fraud or failure?
Are you sabotaging yourself?
These are all signs that you are caught in the 'dead zone'. This is a stage we all go through many times on our spiritual journey.
The temptation is to give everything up, throw in the job, ditch the relationship, move house.
However the problem remains, and will resurface after a short period of time because its not an external problem but an inner one.
The underlying principle is that there's a fear of the next step which is a birth into co-creativity and a whole new level of success and happiness.
This workshop focuses on discovering the underlying pattern, on healing the time when we gave up and lost our power.
blessings,

Updates via Facebook