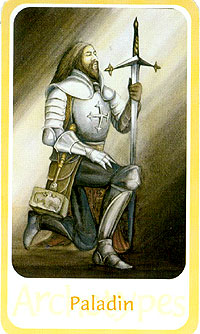 The Sagittarius New Moon December 7th at 15 degrees
There are mixed blessings at this Sagittarius New Moon. The reason being is that the New Moon planets-the Sun and the Moon are in the positive optimistic fire sign of Sagittarius but they are in a tense relationship with both Mars and Neptune in the most emotional water sign of Pisces.
We all know that fire and water don't mix! This can result in an overload of steam, or the fire can be extinguished with water.
So my question is-have you been stressed and over emotional this week?
This would be especially significant if you are naturally sensitive with many planets in water signs-Cancer, Scorpio and Pisces.
The way through is to seek higher ground.
Look up into the night sky. See the stars, our connection with the Universe and ask the question is-What is my Vision? What is my Sacred Contract? This where astrology can truly help in identifying your soul level gifts. Maybe its time to book a Soul Astrology session with me?
Read inspiring books-Wayne Dyer is a personal favourite (Your Sacred Self), as is Marianne Williamson (A Return to Love).
This New Moon asks us to let go of past pain as shown by Chiron The Wounded Healer which briefly returned back into Pisces- and move into our Vision, our Soul Purpose for being here on the planet at this time of massive transition in the world.
As I've said many times, the Ego (the small part of us that fears the future because it's the unknown), can hold us back.
The ego can come though those people in our lives who voice their concerns for our welfare. Recognise they are the voice of your ego. Don't let those voices hold you back.
We need courage to embrace the Spiritual Warrior as see by Mars joining Neptune. This only happens every 2 years so it is an event to be embraced with all our heart and strength. Pisces is traditionally ruled by Jupiter and now Jupiter is in its home sign of Sagittarius.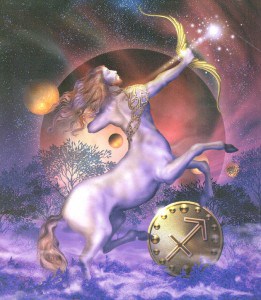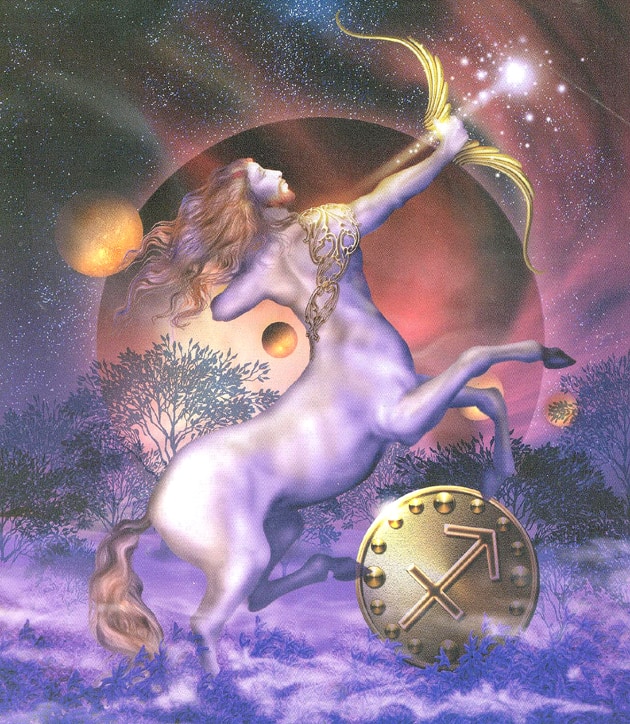 The stars are saying-Aim High Embrace Your Vision!
Jupiter moved into Sagittarius on November 8th where it stays until December 2nd 2019. This is hugely beneficial for all the fire signs- Sagittarians, Aries and Leos.
Mars moved into Pisces on November 15th until December 31st 2018. It contacts Neptune on 7th December and Chiron on 29th December in this period so you may feel overwhelmed and emotions may easily be triggered. Be aware of getting into fights! Mercury in Sagittarius can be righteous. The question is 'do you want to be right or happy?'
Venus is now in Scorpio until January 7th 2019. Look back when Venus last entered Scorpio on September 9th until November 1st. What passions-or jealously- were awakened back then?
The Nodal axis shifted on November 16th into the Cancer/Capricorn axis. For the next 18 months eclipse will occur in these signs. This axis brings up issues with our family as Cancer is ruled by the Moon ( mother) and Capricorn is ruled by Saturn (father).
Mercury is now moving forward again. Hurrah! (It moves into Capricorn on January 5th 2019.) It moves into Sagittarius on December 12th. It is weak in that sign, so communications may be swayed by judgements that don't consider the details and the facts. (Note the Brexit debate next week in the Uk houses of Parliament will be under this influence.)
Please watch my YouTube video for some enlightening insights into this Sagittarius New Moon and feel free to share this newsletter with your friends
FREE MasterClass Learning the Language of The Stars Tuesday December 11th at 7.30pm GMT
This webinar is now over
Astrology is a language. Are you keen to learn the basics?
Like all languages you will benefit when you know the basics in order to learn how it works. On this beautifully illustrated MasterClass Pam will introduce you to the building blocks of astrology. This presentation is part of her Planets Within Astrology Course starting in January 2019. Its worth £25 but for you its free!
These are:-
The 4 Elements:- fire, earth, air and water. What if you have a weak or missing element?
The 12 Houses and their meanings. They develop from the 1st house. Its rare to have a planet in every house.
The 12 Signs of the Zodiac-the most important are the Sun and the Moon, and the rising sign and its ruler.
The 4 Qualities:- cardinal, fixed and mutable. These can change the dynamics of a chart.
To get the best from this MasterClass you can buy your Personal Beginner Chart for a token fee of £2.00 via Paypal. If you don't know your birth time you will still gain a huge amount of information, just input midday as your birth time.
blessings,

Solar Writer Report
This is an ideal gift as it's beautifully illustrated with a birth chart wheel.
This astrology report written by Stephanie Johnson achieves an integrated feel by writing more expansively on fewer factors.
The report's author has a background in traditional and esoteric astrology so the report focuses more on what you are than why you act as you do.
The only astrological terms used in the text are the names of the planets and signs which makes it a good report for those who get distracted by astrological jargon.
This Report describes your:-
Life Goals (Sun and Jupiter)
Home and Emotions (Moon)
Education and Communication (Mercury)
Relationships (Venus)
Motivation (Mars)
Career and Ambitions (Saturn and Midheaven)
Creativity and Originality (Uranus and Neptune)
Challenges in Life (Pluto)
Purpose and Joy (Nodes and Ascendant)
Each section covers the points by sign and house with the major aspects.
This report is excellent as a present. Average report length: 20 pages with beautiful illustrations. Price £15.00 (Approx. $25)
BUY your Solar Writer report with paypal
After payment you'll be redirected to a Contact page where you enter the birth details – Date, place and time of birth.
Your information is entered by hand so will be delivered as quickly as possible. The Report will be emailed to you as a PDF file.