A Window of Opportunity
New Moon in Virgo sextiles Jupiter and trines Pluto-positive
Sun and Moon Ruler Mercury exalted- write down what you want to manifest
Mars squaring Saturn on September 9th- stress that needs releasing
FREE CHIRON VIDEO for subscribers

Rare Money Making 'Maha' Yoga Sept 6th-Oct 2nd: Free Vedic Chart for subscribers

The New Moon on September 5th is at 12.36pm BST is the seed for the lunar cycle. Its the earth sign of Virgo, the Virgin and the Goddess.
New Moon in Virgo sextiles Jupiter and trines Pluto
This is a very positive combination, as it combines the elements of earth and water, which work well together. It makes for an excellent month for manifesting what you want.
This is the harvest time of year, when the crops are reaped.
Seeds are stored for planting in the Spring. This is a good metaphor for our lives.
As this chart has Mercury exalted, goals set now can bear fruit, as long as you write them down on paper.
A book I highly recommend as it's short and easy to speed read. It's called 'The Type-Z Guide to Success' by Marc Allen.
Health and Healing
Virgo governs the intestines, which digests and breaks down things.
That's the function of Virgo. It is service orientated and concerned with work.
Labels are part of Mercury's function. In Virgo Mercury is exalted, and Virgo notices what is different, and what is out of place.
It is brilliant at organising and creating systems that make life easier. Virgo is at home in the library, or hospital and they make superb PA's and accountants.
Simply put if you want a job done well give it to a Virgo!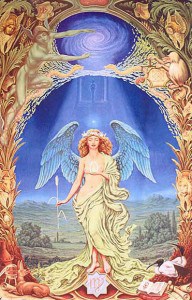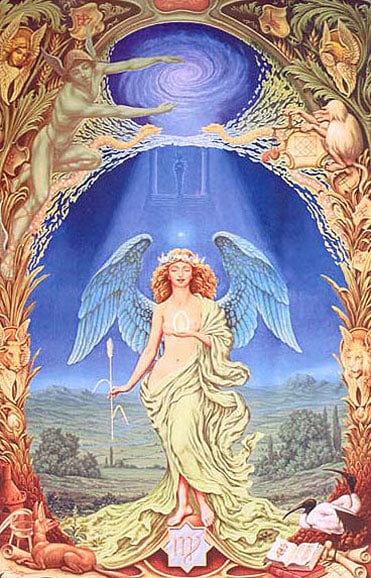 Virgo's gifts are:-
Discrimination: Sorting the wheat from the chaff-reading the labels
Love of detail
Efficiency
Purification and cleansing
Space Clearing
Hands on Healing
Technical ability and Craftmanship
The shadow side of Virgo is:-
Perfectionism
Procrastination
Nit picking and overly fussy
Nothing is ever good enough
Questions to Ask
Virgo urges us to sort out the priorities in our lives.
What needs to be let go of?
What is really important to you?
How can you hone your skills and talents to produce a bigger crop next year?
What courses can you take to help you get on the right track?
Mars square Saturn-Stress
At this New Moon there is high stress in the form of Mars moving to make a square with Saturn-that's high pressure that needs releasing.
Mars want action, Saturn is resistance, so keep calm, meditate and do some exercise.
De-cluttering your home, clearing out a cupboard or two, taking stuff to the charity shop, all help.
The next few days are a time to do anything physical that uses the muscles (Mars) and gets you out of your head.
Technical work is also Mars related. I love web design and learning new skills in the form of a new way to design sites keeps me satisfied as I have Mars in the sign of Virgo.
So wherever Mars is for you, that's what needs activating.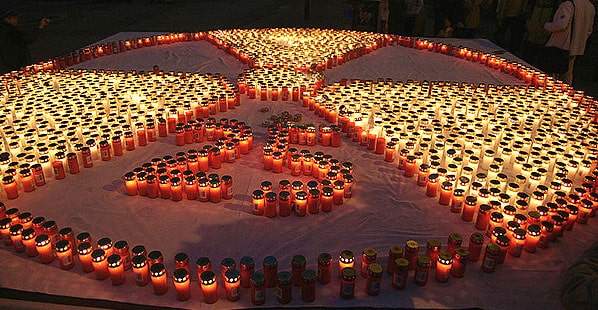 Prayer for Healing
From Marianne Williamson via Facebook. She is 'A Course in Miracles' teacher and best selling author:-
"It would be a very good idea for people to start holding ceremonies of healing re Fukushima.
Many women particularly are adept at the kind of nature ceremonies that heal nature.
DO THEM NOW.
Spontaneous prayers, held all over the world, will begin to miraculously clear the air.
Group prayer and love regarding Fukushima…
Dear God,
Please send angels to stop the radiation at Fukushima,
and the radiation that has emerged from it.
Please send miracles to heal the people, the animals, the air, the ocean, the waters that have been affected.
Please forgive us for our recklessness
in ever risking nuclear disaster,
and help us to learn from this mistake.
Heal our world
and heal our hearts.
And so it is."
Amen
Masterclass on Chiron in Pisces:The Gift is in the Wound
As Mercury is in Virgo at this New Moon and opposite Chiron, the emphasis is on healing. Chiron is the Wounded Healer, so old wounds may arise for you.
Chiron is in the sign of Pisces, so emotions may run high, and those who are sensitive may be feeling weepy.
This is especially true if you have planets in the signs of Virgo or Pisces.
Earlier this year I made a video on Chiron, and I invite you to watch it.
It is not available to the general public, so subscribe now for access!

It's long- at over an hour- and has a healing guided meditation at the end.
It is best viewed with a cup of tea and your chart by your side.
(Not all free charts on the internet put Chiron in, so I suggest that you may like to buy the excellent report I sell which describes what Chiron means for you.
For more about this report and the video see this page- www.healingstars.com/astro-shop/chiron-in-pisces/
---
Vedic View: A Rare Window of Opportunity Opens
This month Rahu, Saturn and Venus join from September 6th-October 2nd in the Vedic or sidereal system. This is the actual position of the planets as seen against the background of the fixed stars. Venus will be in her home constellation of Venus, and Saturn is exalted here. Plus Mercury is travelling through Virgo where it is exalted.
This is called a Maha Yoga -a money making yoga and only happens every 30 years- so it really is rare. One Vedic astrology website says:-
"Rahu is a shadow planet which acquires extra energy and strength when the other planets come within its orbit.
This year, 6th September, 2013. onwards this combination of Saturn & Rahu will acquire additional and special strength when Venus, the planet for luxury, opulence & worldly pleasures will join this cluster of planets.
And this would be in addition to the effects of Saturn that Rahu (Dragon's head) is able to soak into this planetary combination. Hence the unique combination of these three planets is going to bring in power and monetary gains.
Venus and Saturn are very good friends and are known to bring in untold riches & gains when they come together.
You should therefore, initiate new commercial projects, carry out any new work and take the steps forward during this period to reap the benefits of this special – Venus and Maha Yoga combination.
The months ahead hold a promise of finding gains due to this combination."
MY PROVISO
This excellent yoga will operate in certain birth charts-not everyone's. It all depends on your rising sign-otherwise called your ascendant.
It will be excellent for Vedic Gemini, Libra and Aquarius ascendants. To find out your Vedic ascendant you need your birth time.
If you would like to know more, then need to subscribe first.
Then you can email me for your Vedic birth chart and a short description of the area of life you can expect this magnificent boost of energy.
I now offer a follow up astrology consultation for clients for just £75. This would be an ideal time to have it. See www.healingstars.com/soul-astrology-consultation/
blessings for a joy filled month,
and in the spirit of Merlin, the Magician and ruler of Mercury- focus on energy healing.

The Gift is in the Wound: What Chiron means for you.
For more about the Chiron report to buy and the PDF of the video, see this page:-