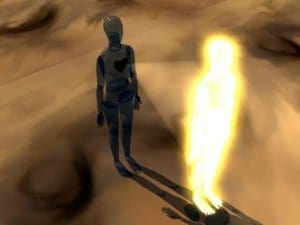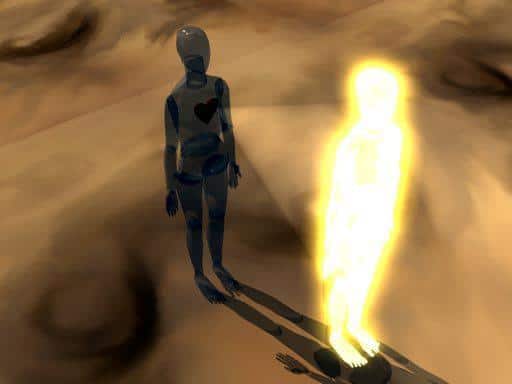 This New Moon is the start of a big shift of energy during November.
Jupiter in Taurus Trines Pluto in Capricorn -exact on 28th October 2011
Chiron goes direct at 0 degrees 38 mins Pisces on 10th November
Neptune goes direct, slowly moving back from Aquarius into Pisces on 11th November
Mars moves into Virgo- for 8 months -on 11th November!
Jupiter trine Pluto- Living your Purpose
"The person you want to be – the person you know you can be – the person you have always been within yourself – is waiting for you to step and forward and become them!" – Dr Jeff Mullan
This is a positive flow of energy between two of the most powerful planets in grounded earth signs. Jupiter is The Teacher and King of the Gods, Pluto The God of Transformation. It's the second time this year it happens – the last was on July 7th.
Look back to your plans then, they are due for a revival. These two planets are about living your purpose- in a BIG way.
This month focus on what you truly want in your life. Be aware that your ego will try to stop you as the ego never knows what it wants. This earth energy is time to manifest- to put plans on paper, to start that project that excites you, especially if it involves passing on wisdom and knowledge to others.
A Ritual For Money
One simple ritual is to empty your purse or wallet in the evening, and place the money on your altar. Then bless it.
Do this, with sincere intent as often as you wish, but at least 3 times a week. As you bless the money, you form a relationship with it. I have just started to do this and both times- the very next day -money came to me!
Chiron- The planet of Healing- goes direct in Pisces
Chiron is going to move forward on November 10th, just after the full Moon. Its in the sign of Pisces and was last in this sign between 1960-1968. So if you are age 43-50 its playing your tune.
Pisces is the sign of compassion and transcendence, but the negative is being a martyr and going into sacrifice.
This is a family role that many of us have taken on.
Chiron governs the sign of Virgo and our body/ mind connection, and also Sagittarius as the centaur. Chiron was a Priest King, half horse and half divine. He was the only male to teach The Mysteries to his pupils and is The Spiritual Teacher archetype. His purpose was to bring each pupil to experience their own encounter with the divine. This quote came to mind as I write about Chiron:-
"There is a Native American prophecy which states that when the planet of 'healing' is discovered in the sky, this is when the sacred warrior teachings will return to earth.
Just recently I heard a Yacqi shaman speak: "Imagine if you will, it is pre-dawn and the sun is about to rise on the beach, and some people have awakened early to see the pre-dawn light. The rest of the people are still sleeping on the beach, and those who woke up early have a "sacred responsibility" to help other people as they begin to wake up, and to know what sunrise is all about." Larry Williamson
As Chiron is the bridge between the visible -Saturn- and the invisible- Uranus, this month is ripe for personal and collective healing.
Mars into Virgo November 11th
The theme of healing continues with this once every 2 year retrograde of Mars through one sign. It usually takes 6 weeks to travel a sign, so this is really important.
The earth signs (Taurus, Virgo and Capricorn) get a major boost as Mars moves into Virgo and stays there for 8 months.
Virgo is the Goddess, the practical healer connected to medicine, herbalism and all the healing arts. The 6th house in our chart is traditionally associated with Virgo and is the place which emphasises our talents.
Mars in Virgo says- clean up your act! Already I have been throwing away or recycling the books and 'stuff' I have accumulated in my flat. Creating more space, with objects that I love is my aim.
However at first Mars opposes Chiron and makes a difficult aspect to Uranus- God of Chaos, so 11/11/11 is an important day for healing old wounds and a powerful time for a Letting Go ritual.
Mars will then create a Grand Trine in earth between 12th-23rd November. 16th November it's exact to Jupiter- time to gamble, then 22nd/23rd exact with Pluto- step into your POWER!!!
(That very weekend is my 'Healing Your Birth Story Workshop- Remembering Your Soul Promise'  booking now.)
This is a fabulous solid foundation for growth, expansion and being the Spiritual Warrior.
Or as a close friend of mine once said- to put on our 'big girl panties'!
Where Virgo is in your chart will be activated for the next 8 months.
To find out more about how Mars in Virgo will affect your life, then book a consultation or order a Transit Report.
This stunning astrology report describes the transits for a year ahead starting this month. It 's written in a style that's easy to understand for non-astrologers.
£15 for 50 plus pages.
WORKSHOPS & OFFERS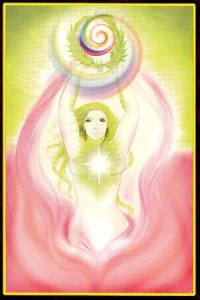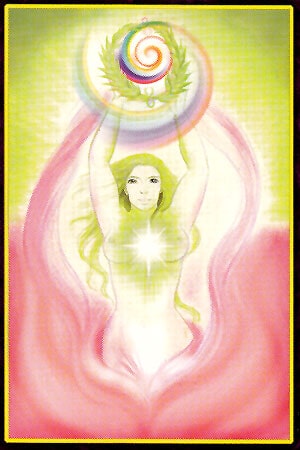 Aura-Soma Tarot & Past Lives One Day Workshop
As Chiron travels through Pisces we are healing deep soul memories, both personally and collectively. Chiron is the Rainbow Bridge-the archetype of the Wounded Healer, which once healed becomes the True Healer. Pisces is governed by Neptune and the crown chakra – our path to enlightenment and, in the Aura-Soma system, our Soul Star.
Chiron goes direct at 0 degrees 38 minutes Pisces on November 11th, so this workshop is timed to coincide with this planetary event.
Throughout November Jupiter is in Taurus making a positive aspect to Pluto in Capricorn, so we are being called to connect with the physical realm and to ground our vision. Taurus is the sign of physical beauty, of the senses, so the gentle touch and tenderness of love that opens our hearts.
In Aura-Soma, once the Earth Star has opened and we truly incarnate, the pink energy of love connects us to our Incarnational Star.
Never has being grounded been more important for us and for Gaia, our beloved planet.
In the Aura-Soma colour system, Chiron is connected to Olive Green, bridging the Solar plexus (yellow) and the Heart chakra (green).
I feel that letting go of grievances and forgiveness of those who may have hurt us, is a major theme this month.
Group Connection
The image pictured is Archangel Tzadkiel, in the tarot it's the higher vibration of The World/Universe. This in turn connects it to Saturn. The colours are pale olive green over pink.
If you chose this card in a reading with me, then the pink in the lower fraction would represent a past life connection with Greece, Italy and the Mediterranean.
What I have found in my 11 years of facilitating workshops, is that when people come together for the purpose of healing, they share common themes or stories with each other.
I invite you, if you feel called, to come on November 12th, as we will be healing some important past lives and connections with certain countries in the world.
Already I know that Greece, Germany and China are significant.
There's still time to book on the  One Day workshop Aura-Soma Tarot and Healing Past Lives and I am offering an alternative price of £70 if you don't want to buy the Quintessence.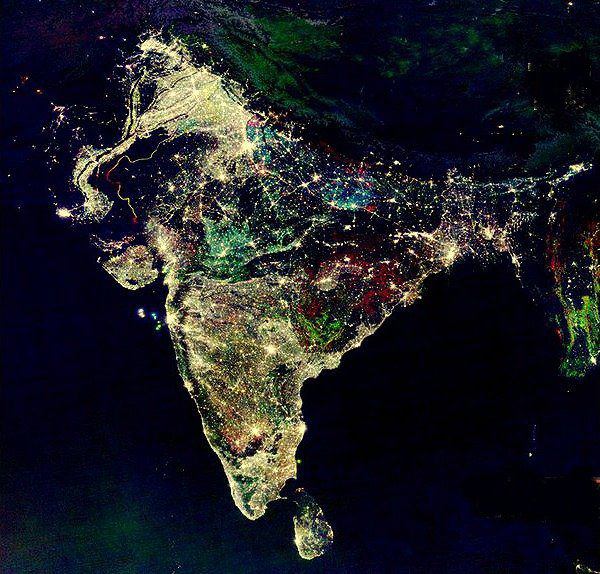 Diwali
This stunning image comes via Facebook and shows India lit up on the evening of Diwali, the New Moon in the constellation of Libra. This is the western Scorpio New Moon.
While the story behind Diwali and the manner of celebration varies from region to region (festive fireworks, worship, lights, sharing of sweets), the essence is the same – to rejoice in the Inner Light (Atman) or the underlying Reality of all things (Brahman).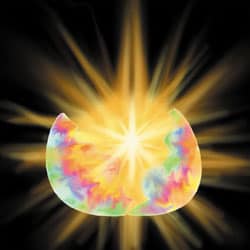 Are you ready for 2012? Are you bursting to make major changes in your life?
My last workshop of the year is timed the day after the Solar Eclipse in Sagittarius at the next New Moon on November 25th.
Eclipses always portend change, this workshop will help you with the completion of a cycle in your life and re-birthing into a new chapter in preparation for the Cosmic Event of Massive Change that the Mayans predicted in 2012.
Many of us are awakening from the Bad Dream of separation and heartbreak that has kept us lonely and feeling like an outsider.
Only by healing our life scripts- our wounded stories- can we truly welcome this massive shift and time of great change on our planet.
We all have a soul promise- we volunteered to be here at his time of transition.
However many of us resisted fully coming into this incarnation because we hold deep soul memories of past traumas and persecutions.
As we uncover and heal these soul wounds we are better prepared to embrace our soul purpose and live The Happy Dream- Heaven on Earth.
This unique workshop called 'Healing Your Birth Story-Remembering Your Soul Promise' connects you to your Soul's Contract for this lifetime as shown in your astrological birth chart.
At that unique moment of your birth in time and space, is encapsulated the reason for your incarnation.
Designed for a small group of up to 8 people, this workshop is for you if you want to make big shifts in your life.
Astrology Consultation: Special Offer
Since July we have been encountering 'difficult' planetary weather and as we move into November its important to recognise the changes that are taking place.
As Chiron as the planet that is the Wounded Healer, transits in early childhood can often indicate when this happened.
If you are having a difficult time right now, you may be undergoing something karmic. That is, it has its roots in the past. The nodes of the moon have a 19 year cycle, so look back 9 years (the half cycle) and 19 years to remember what events occurred then.
As Uranus in Aries continues to make a difficult squares aspect to Pluto in Capricorn the cardinal signs are feeling it. This is seen in the financial market since Capricorn governs institutions and Uranus is the God of Change.
If have a planet around 0-6 degrees of Capricorn, Cancer, Aries or Libra then this transit may be hitting you hard.
You will be going through a major transition. This is a necessary shake up, and its vital to have some perspective.
My aim in all my consultations is to shine a light, to support you and help with healing your past so you can embrace and enjoy your future!
have a wonderful month,
blessings, Pam xxx