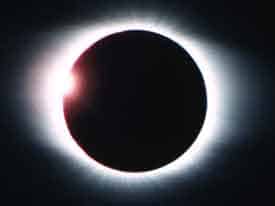 If you've been feeling drained this last week its no surprise. Around the Full Moon we had both Chiron and Mars moving forward after months of retrograde motion.
The next most important astrological event is the Solar eclipse at the New Moon on November 25th. The image above shows how beautiful this energy can be – it's the time when we see the corona of the Sun- but its affects can be unpredictable. This eclipse activates Chiron with a tight square- a challenging aspect. However Chiron is also receiving a positive aspect from Uranus, the planet of change.
Lacking in Energy?
Mars moved into Virgo on November 11th for its extended 8 month stay. However it is heavily influenced by Neptune's direct gaze. Neptune as the God of the Ocean, is all powerful and can dissolve the energy of Mars, which represents our physical drive and energy.
Mars in Virgo discriminates, discerns and finds what is most essential. Its about getting our priorities straight. I have this placement in my chart and use it well when I clean, tidy and clear things up. The negative is the tendency for delaying what's important due to perfectionism and being overly fussy.
This week the news reported that the Mars probe was lost in space! This is the metaphor for our lack of direction at this time. Get plenty of rest and allow your dreams to speak to you.
Mars will move away from this influence and become much stronger by the time of the Solar eclipse on November 25th when is makes a stunning trine- a flow of energy to Pluto, God of Transformation.
Allow your dreams to speak- especially the dreams before you wake- they hold clues to your purpose and your vision of a positive future.
Connection with Source
In Esther and Jerry Hicks' email came a timely reminder of getting our priorities straight:-
"If you make your relationship with your Inner Being your top priority, and you deliberately choose thoughts that allow your alignment, you will consistently offer the greatest advantage to the others with whom you interact. Only when you are aligned with your Source do you have anything to offer another.
If your behaviour is influenced by your desire to keep another person happy, you will lose your Connection to your Source. And it is not possible for you to be happy unless you are in alignment with your Source. Without that alignment, you have nothing to offer another."Abraham
Source can be called your Divine Spirit. Unfortunately by the time we reach our twenties most of us have had many experiences that have knocked us off our centre and disconnected us from the Source.
I liken this to the trolley buses that I remember from my childhood. Their cable connected them to the electricity and their power.
Have you felt that the cable has gotten unplugged recently? That you've been disconnected?
Keep breathing! Mars is moving away from Neptune and in a week's time there will be opportunities for progress allied with discernment about what direction to take. That's if you take time for daily connection to the Source, whether by meditation, walking, washing up, or having a bath (my favourite place to feel inspired as I'm a water sign).
The Wounded Healer or Shaman
Chiron, the centaur is the archetype of the Wounded Healer and in Chuck Spezzano's card deck its a Shadow. That's because if we haven't healed our own wounds then we cannot help others. Chiron is also the Shaman, the one who can travel into other worlds to bring back healing for others. It's a gateway, a portal.
One way to connect with Chiron is through guided meditation. On my workshop last weekend I helped the group connect with their power animal and their Inner Guide. The animal totems are well known in the shamanic traditions and are relevant as the Sun moves into Sagittarius and the constellation ruled by the Wise Centaur.
With the current connection with Uranus, this activates the Shaman/Medicine Man or Woman with the Magician.
A few years ago I went on a workshop with Martha Beck and she described how some of us have a deep connection to the Shaman.
The Shaman is a person who:-
Has had a difficult childhood
Has a strong interest in spirituality
Has a strong connection to animals
Are very emotional, and able to read others emotions
Can feel emotionally bombarded growing up
May have turned to substance abuse to alter mood and as a substitute for spiritual awakening
May be a caretaker of others
Can suffer from the Shaman's sickness- depression- which impedes function
She said that the person can get well as soon as someone recognises them for who they really are and says- 'Youre a Shaman'.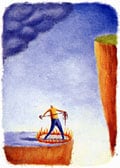 Healing The Shamanic Test
In my coaching I aim to transform the wounds of Chiron into the soul gifts. The Shamanic Test in Chuck Spezzano's cards is a place where we may have felt crushed, as if our world has collapsed. We have failed, big time. This may have happened in this lifetime, or brought in at a Soul Level, so be unconscious.
However what it really shows is that there is a big leap possible to a whole new level of consciousness. That is what I believe is possible for us at this time.
Traumas are wounds and the cure is to talk about it and be heard.
In my sessions I help clients by reframing and changing the original stories of shock, by going back in the mind, and bringing those involved back to their centres, with the help of the Divine.
Then I invite the client to intuitively choose cards to remember the soul gifts that would heal the situation and the people involved.
Have a Free 3 Card Reading and discover more about spiritual coaching. www.healingstars.com/spiritual-coaching/
Solar Eclipse
This is a partial solar eclipse at the New Moon at 2 degrees of Sagittarius. Eclipses are like an extra powerful New Moon, and the cosmos is urging us to reboot the area of the chart in which they occur.
The mutable signs of Sagittarius, Pisces, Gemini and Virgo will be influenced by this eclipse.
There is a connection to the last eclipse on 1st July as Venus is almost exactly opposite where it was then. Venus is connecting us to the Galactic Centre, the Sun's centre, and as the planet of love and relationships asking that we move into a larger relationship with the galaxy.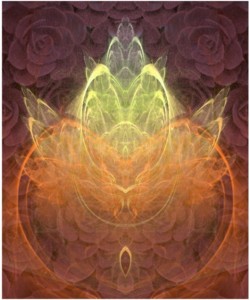 This is the energy of the planetary logos, the Mother and Father energy of the Ascended masters Sanat Kumara and Lady Venus Kumara, who (in Aura-Soma) are linked to the colour coral, the ray of Love Wisdom. (The image pictured is Sanat Kumara by Shekinah Melchizedek.)
Aura-Soma has beautiful products that help us with our spiritual connection. The quintessences work in the lower and upper astral fields of the aura and therefore work on the more subtle fields of the aura.
The quintessences help to put us in touch with the energies of beings that are willing to assist mankind at this critical time of evolution on the planet.
Quintessences work on the subtle bodies. They invoke qualities of the archetypes that we would like to encourage within ourselves. Sanat Kumara and Lady Venus Kumara is The Pale Coral Master Quintessence  that "Heals the deepest levels of issues of dependency and co-dependency and unrequited love".
It links us to the Hermetic principle of "As Above, so Below", which is the foundation of astrology.
It brings in a special awareness of the Divine Life through our every day life. These ascended Masters are the parents of all the other Masters. This Quintessence allows you to see behind the charade to your true self, pulling down all the barriers and helping you deal with yourself. It is useful for balancing male/female polarities.
This is very much a Libran theme.
WORKSHOPS & OFFERS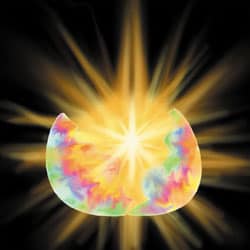 Healing Your Birth Story- Remember Your Soul Promise
Are you ready for 2012? Are you willing to make major changes in your life? My last workshop of the year is timed the day after the Solar Eclipse in Sagittarius at the next New Moon on November 25th.
Eclipses always portend change, this workshop will help you with the completion of a cycle in your life and re-birthing into a new chapter in preparation for the Cosmic Event of Massive Change that the Mayans predicted in 2012.
Ritual
This workshop uses a simple yet powerful ritual. Your birth chart is created on the floor, and it's this Sacred Circle that becomes the focus for the workshop. Sagittarius is the sign of The Visionary and its this archetype that is most essential to rise above the current crisis in the world and create a positive future.
Many of us are awakening from the Bad Dream of separation and heartbreak that has kept us lonely and feeling like an outsider.
Only by healing our life scripts- our wounded stories – can we truly welcome this massive shift and time of great change on our planet.
This workshop, timed the weekend just after after the solar eclipse on November 25th will involve process that restore you to your centre.
We all have a soul promise- we volunteered to be here at his time of transition.However many of us resisted fully coming into this incarnation because we hold deep soul memories of past traumas and persecutions.
As we uncover and heal these soul wounds we are better prepared to embrace our soul purpose and live The Happy Dream- Heaven on Earth.
This unique workshop called 'Healing Your Birth Story-Remembering Your Soul Promise' connects you to your Soul's Contract for this lifetime as shown in your astrological birth chart.
Designed for a small group of up to 8 people, this workshop is for you if you want to co-create your future with the Divine.
Special Offer Vedic Astrology Consultation: Focus on Healing Sacrifice
Since July we have been encountering 'difficult' planetary weather when the nodes changed sign, and as we move into November its important to be aware of the different landscape.
In Vedic astrology, based on the actual constellations, we have had 2 major changes of sign in this month- Mars into sidereal Leo and Saturn into Libra.
Mars will energise the house where Vedic Leo is in your chart for the next 8 months. It's in a sattvic sign (ie. spiritual) so can do well. This is time to activate your spiritual warrior.
Saturn's transit in Libra lasts for the next 2 and a half years.
Saturn is the planet of discipline and commitment and in the sign of Libra where it's exalted, is the essence of reaching out to help others.
To get the best from any planetary transit, we need to work with its energy rather than resist it.
Saturn's question is, "How can I be of service to others?"
Because so many of us confuse service with going into sacrifice, this is an excellent time for a healing Vedic consultation.
Plus there is an extraordinary good time when Venus moves into Saturn's signs from Dec 16th until Feb. 4th.
Find out how this will benefit you- you don't want to miss out on the opportunities now offered!
I usually charge £95 for a one off session but during November (my birthday month!) I am offering you a reduced fee of £55 for a one and a quarter hour consultation as a valued subscriber to my newsletter, valid until November 30th.
If you're having a difficult time right now, you may be undergoing something karmic. That is, it has its roots in the past. The nodes of the moon have a 19 year cycle, so look back 9 years (the half cycle) and 19 years to remember what events occurred then.
My aim in all my consultations is to shine a light, to offer remedies that support you and help with healing your past so you can create a positive future!
blessings, Pam x
Links
THE  ORACLE OF ILLUMINATION. The stunning image pictured for 'Healing Your Birth Story' is copyright of Wholebeing 2003. It is reproduced with kind permission. The cards are called 'The Oracle of Illumination'  and are no longer available.
IMAGE of Sanat Kumara by Shekinah Melchizedek www.ascendingangels.co.uk/ascended-master-attunements
Martha Beck's books are available from Amazon. I recommend 'Steering by Starlight'. Martha Beck is an amazing woman and she writes for Oprah Winfrey's magazine. I was bowled over by the effect of her aura which I felt more the 4 feet away. She told me that Oprah's aura extends to 20 feet. I'm not surprised.