Ring of Fire Solar Eclipse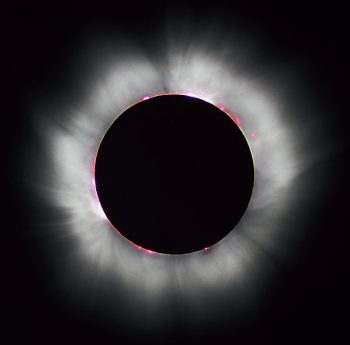 On the day of a Solar Eclipse the Sun disappears for approx 4 minutes. It's a day for meditation, for going within. It's not a day to launch anything!
As I reminded you in my last newsletter, be kind, don't push yourself. You are meant to rest, to take naps.
Mercury dominates this New Moon Eclipse, so what messages are you receiving? With Neptune making a challenging contact to the Sun and Moon energy can be low, and despair can set in. Mercury, as The Trickster dominates the news. Even several of the major websites such as Amazon crashed on Tuesday!
This aspect is exact on June 14th, and lasts up until the Sun moves into Cancer on 21st June. However during July there will be a positive connection in water signs between these 2 energies fulminating on July 15th.
So my advise is- take time out to get re-inspired and focus on your creativity. This is helped by Mars moving into the fire sign of Leo on June 11th.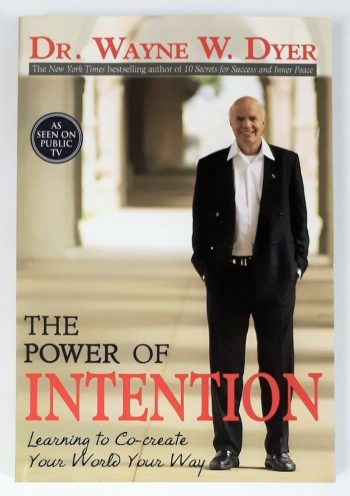 Neptune is the highest chakra and our connection to Source.
My question to you is- where do you turn to find inspiration?
What is your spiritual practice?
What tools do you use to connect to Source?
Is there a favourite book you love that offers support to remember your connection?
The book 'The Power of Intention' by Dr Wayne Dyer is my go-to book. Its easy to read and helps me remember my connection. It is full of wonderful quotes and stories. He offers practical advise and four steps to access the power of intention.
These are Discipline, Wisdom, Love and Surrender. Surrender was one concept that took me on a spiritual journey with Psychology of Vision way back in 1994. This was a journey that completely changed my life. Read my bio to find out more>
Wayne quotes Carlos Castaneda:
"Intent is a force that exists in the Universe. When sorcerers (those who live of the Source) beckon intent, it comes to them and sets the path for attainment, which means that sorcerers always accomplish what they set out to do"
At this Ring of Fire Eclipse Tune in to your Sorcerer, your Magician.
In the tarot he rules all 4 elements, pentacle (earth), sword (air), cup(water) and wand (fire). Mercury travels through Gemini from May 4th right up until July 11th!
As Mercury weaves its magic through its home sign of Gemini we need to ask questions. At the eclipse our beliefs (Sagittarius at the south node )are being challenged. This could be a past life story.
Mercury retrograde in Gemini begins on May 29th until June 22nd.
Gemini is the sign of the twins, governed by Mercury. Gemini is great at asking questions-the Archetype of The Journalist- and being inquisitive. Gathering information and asking questions is all important in order for us all to reach good decisions. The problem occurs when there is information overload-the overcrowded email box is just one example.
The negative side of Gemini is a short attention span and a low boredom threshold.
Mercury is also known as the Trickster.
As Mercury will make 3 squares to Neptune in Pisces during its transit through Gemini, this can have a destabilising influence. Neptune is the God of the Sea and combined with Mercury can be seduced by fantasy and illusion. Be aware of any get rich quick schemes, or scam phone calls or emails. Scandals are also associated with Neptune.
I would caution against signing contracts with Neptune involved, especially if you are buying a house. You may end up being gazumped. Best to wait until next year when Jupiter is full strength in Pisces.
These squares are May 23rd, June 5th and July 6th.
Gemini rules the logical side of the brain, Jupiter the right intuitive side. When Mercury moves retrograde there are more opportunities for us to slow down, to reflect, digest information and edit.
This period is a good time to ask the right questions, to take a step back to see the bigger picture.
It's also wise to backup data and update your browser. Make sure any contracts you need to sign are carefully read.
Wise words from fellow astrologer Julia Miles. She says:-
"I believe we will continue to receive confusing information, mixed messaging has certainly been a theme the past few weeks as anticipated with Mercury retro in Gemini, so the hidden/uncovering energy proliferates.

As I have suggested before, in a period of chaos and misinformation, conflicting agendas, fear driven media messaging we can choose to move away from things that are causing us anxiety and fear.

We can choose to turn off the TV, social media, spend more time in the company of real people rather than on Zoom now we have more freedom, enjoy nature and go inwards in meditation or other calming pursuits".
June Key Dates Monthly Calendar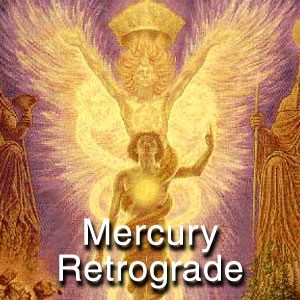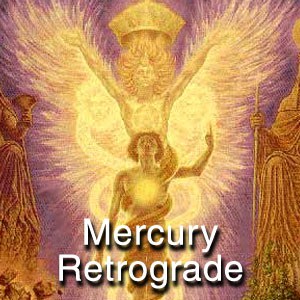 2nd Venus moves into Cancer
5th Mercury squares to Neptune, be aware of illusions.
10th Total Solar Eclipse 19 degrees Gemini. It activates this degree for 6 months.
11th Mercury joins the Sun. It enters The Throne room of the King
11th Mars moves into Leo activating the fire element
12th Moon joins Venus activating the 2nd chakra
21st Sun into Cancer Summer Solstice
22nd Mercury goes direct at 16 degrees Gemini
27th Venus into Leo
blessings,
Your Spiritual Path Report
This report tells you about past life lessons that are brought forward into this life.
Our spiritual character and needs are defined at birth. Yet from that same moment, forces around us begin to exert sometimes overwhelming influences on the direction of our spiritual development.
Our spiritual character and needs are defined at birth. Yet from that same moment, forces around us begin to exert sometimes overwhelming influences on the direction of our spiritual development. Though well intended, these forces may move us along a path contrary to our own best interests.
This conflict between your inner spiritual being and outside forces may cause a dissonance that vibrates negatively through every aspect of your life. Learning to identify and acknowledge the characteristics that define your innermost self is the first step in achieving the inner peace you seek.
This report does not attempt to define your spiritual goals or offer philosophical opinions about what they should be. Rather, it provides an unbiased perspective on the characteristics that define who you are on a spiritual level.
More importantly, it gives you a clear understanding of how to best nurture and develop those characteristics that enhance your progress toward spiritual maturity.
"The voice within us will not be denied. It continues to drive us, inspiring us to change and grow."
It aims to answer the questions:
What am I here for?
What is the best way for me to connect with my spirituality?
How are my struggles related to past life actions?
There are many ways to bring spirituality into one's life. This report seeks to give you insight into what works best for you from a spiritual point of view. What challenges must you overcome to live a full life and what qualities you can depend on to get through the tough places.
In line with Pam's philosophy, this report speaks about one's whole life from the spiritual point of view.
It covers all the planets and focuses on the 4th, 8th, 9th and 12th houses as they apply to spiritual development.
Author, Stephanie Clement has a PhD in transpersonal psychology. She makes frequent use of the Jungian model – intuition, sensation, thinking and feeling – as they correspond to the astrological elements of fire, earth, air and water.
Your Spiritual Path speaks to the challenge between living a spiritual life and the pull of the world that can take us off our true path.
It contains lots of wisdom about living a spiritual life as well as keys to one's particular formula for living fully as symbolized in the natal chart.
Your Spiritual Path Report includes:
Your Creative Process – Core Beliefs
Communication and Mental Development
Self-Esteem & Development of Spiritual Partnerships
Doubt, Resistance, and Development of Psychic Ability
Death & Transformation as Spiritual Processes
Development of Intuition
The Midheaven: Self-Awareness and the Use of Intuition
Karma & Dharma
Transcendent Values ~ Your Spiritual Persona
Expressing Spirituality in the World
"This report is very popular because it speaks directly to one's innermost layers. People who have a spiritual outlook on life often find that this report reaches directly into the core of their being. That's very good for a computer generated report." Mark McDonough President Astrodatabank

"Thanks very much for the report. I was amazed at how many things were so pertinent to me. It is very accurate in so many respects." Chris
Aspects of the Moon
Your higher values radiate from you in the form of spiritual vision. Your actions become more and more consistent with your inner values. You demand discipline from yourself, and you expect it in others. You may have had harsh teachers.
Your spiritual path focuses on compassion for others, and you have to develop compassion for yourself as well. When others provoke fear in you, look also for the love they struggle to express.
Your inner spirit functions easily on the intuitive plane, as you are able to identify and listen to the voice that guides your interactions with others to both their highest good and your own. You can feel change coming long before it arrives."
PRICE: £20. The report is approx 25 pages long.
After payment you'll be redirected to a Contact page where you enter your birth details – Date, place and time of birth.
Your information is entered by hand so will be delivered as quickly as possible, usually within 24 hours.
However, please allow more time if ordered over the weekend. The Report will be emailed to you as a PDF file.