August 27th Time for Healing at the Virgo New Moon
Virgo is the earth sign ruled by Mercury the Messenger. It's the Goddess, the Priestess. Ruler Mercury is in Venus's sign of Libra, offering diplomacy and balance into communications. This is the tarot card of Justice. With so many workers going on strike in the UK this is vital for a peaceful outcome. The good news is that Mercury forms a close trine-a positive aspect to Mars in Gemini, the sign ruled by Mercury. Both are in air signs. However Mars forms an exact square to the New Moon, so there's a fight going on.
So this Virgo New Moon is complicated.
Plus we have a tense alignment at this New Moon in Virgo with Venus opposite Saturn and both squaring the nodal axis. Venus wants pleasure and love. In the sign of Leo she's the star taking centre stage. But Saturn brings self-doubt and caution. The way through is commitment.
Virgo sorts the wheat from the chaff, its the gift of discrimination and knowing what's most important. It's the time of year when students go back to school, a time of learning. Virgo teaches us to take care of our health, to focus on our diet and daily routines. Keeping track of expenditure is now of vital importance with the soaring energy bills in the UK.
Planets are Retrograde
This is not uncommon as it happens every year, but for the next few months all planets from Jupiter to Pluto are retrograde. On September 10th Mercury begins its third retrograde of the year in Libra, going back into Virgo on September 24th. So while its in Virgo we have a two week window of opportunity to get things sorted. It goes forward on October 2nd and returns to Libra on October 11th.
Looking ahead Mars goes retrograde on October 30th. It spends 6 months in Gemini, so where that is in your chart gets a major power boost of energy.
Mercury in peace loving Libra goes retrograde
With Mercury in Libra, then going retrograde in September you may be caught in delaying making decisions. Libra is the scales, so balance is important. However Libra's shadow is indecision.
Analysis paralysis is what many of us who have a strong streak of perfectionism in our psyches may have been struggling with. The feelings of being a fraud or a failure are weapons that the ego-that small part of us that wants to play safe, may have holding you back. It's known as the Imposter Syndrome.
A reminder of this famous quote from Marianne Williamson in her book "A Return to Love":-

Our deepest fear is not that we are inadequate. Our deepest fear is that we are powerful beyond measure. It is our light, not our darkness that most frightens us.
Listen to your dreams and the whisperings in your ear from the angels and spirit world. Write, draw- put down on paper your vision for your future. Mercury will be retrograde and exalted again in Virgo on September 24th -October 11th. This truly is the perfect time to call on help from friends in High Places.
As the saying goes, make Gratitude your Attitude.
KEY DATES:-
New Moon in Virgo August 27th at 4 degrees

Sun in Virgo until September 23rd, the Autumn Equinox when it moves into Libra.
Mars in Gemini. Goes retrograde at 25 degrees Gemini on October 30th.
Mercury in Libra Retrograde on September 10th. Then it moves back into Virgo on September 24th.
Venus in Leo from August 11th- September 5th into Virgo. Into Libra on September 29th.
Full Moon at 17 degrees Pisces joining Neptune on September 10th.
Please watch my YouTube video above as I explain more fully about this New Moon
In need of personal emotional and spiritual support?
If you have any planet around 4 degrees then this Virgo New Moon will be activating it. You could be undergoing some significant relationship issues in your life as Venus at 19 Degrees Leo makes an opposition to Saturn in Aquarius. There could be a strong desire to break free and go off on your own. I can support and guide you in this process.

This is an ideal time for a consultation. See this page for more information
For ongoing personal support, I am thoroughly trained in the processes of Psychology of Vision and Chuck and Lency Spezzano have been my mentor and teachers since 1994. This work is based on the spiritual principles of A Course in Miracles. Please contact me via my Contact Form I usually have some spaces each week for clients who need help.
Planets Within Astrology Course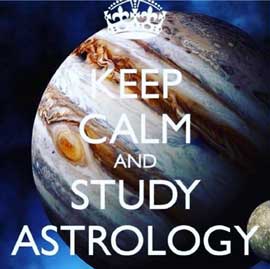 Do you want to learn astrology with an experienced teacher who can answer your questions?
Then this 'The Planets Within Astrology Course' is for you.
It's an in-depth journey through the planets, your Inner Archetypes.
This 10 week Online Astrology Course can inspire and empower you and help you focus on your soul purpose in this lifetime.
For beginners and those who wish to deepen their understanding. This course is for a small group, maximum 6 students for personal attention. There are still spaces left.
The intention of this astrology course is to encourage and inspire you on your spiritual journey. Learning astrology increases intuition and a relationship with Source, the divine wisdom of the cosmos.
The first session is a bonus. It's pre-recorded in a beautifully illustrated video and teaches the elements, houses, signs. These are the basic building blocks of astrology.
Then in 10 online sessions we'll explore the planets- the energies that are the archetypes within us.
PDF's of all modules will be given, and access to the recordings of the videos.
Find out more about the Planets Within Astrology Course Starting Sept 19th
Special Offer on 5 Personal Astrology Reports
I have a discount on 5 of my best selling Astrology reports until the end of August 31st.
They are:- Vocation Report, Goddess Report, Kindred Spirits Report, Chiron Report and Solar Writer Report.
All are now £15 instead of the usual price of £20.
blessings,