September 10th 2022 is a day that will live in history
The death of her Majesty Queen Elizabeth has hit me hard. I have been caught in tears and grief as I have witnessed the events over these last few days.
Do you- like me- feel that you've been given a curved ball at this Full Moon in Pisces? No-one could have predicted that our dear Queen Elizabeth would die just 2 days after meeting the new Prime Minister Liz Truss? However, as an astrologer I can see it in her Solar Return chart along with the Solar Return chart of Prince Charles as he then was.
I have a code of honour along with many astrologers that I will not predict death in a person's chart. One chart that is much discussed is that of Princess Diana. It was seen that 1997 was a year of transformation, but no-one could have foreseen the tragic events of that year.
Our dear Queen Elizabeth II died last week at the age of 96. In the system known as Profections age 96 is a year of rebirth that occurs every 12 years. In her Solar Return birth chart it is clearly seen that September would be a significant month for her. I have been caught in tears and grief as I have witnessed the events that have played out since last Thursday September 8th when her death was announced at 6.30pm BST.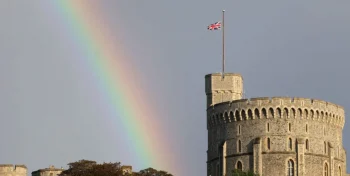 Neptune is seen close to the Moon at the Full Moon in Pisces.
Neptune governs dreams, healing, psychic connections, all things invisible. How difficult it is to believe in the unseen when the reality (Saturn) seems to dominate? In the chart of Queen Elizabeth Saturn in her 10th house of vocation is the significator of her life of service and duty.
Rainbows appeared on the day of her death above Windsor Castle and Buckingham Palace!
In astrology rainbows are connected to Chiron, the archetype of the Wounded Healer. Its known as the rainbow bridge as it orbits between Saturn and Uranus. Watch my YouTube video as I look at her birth chart in both western and Vedic systems.
Planets are Retrograde
This is not uncommon as it happens every year, but for the next few months all planets from Jupiter to Pluto are retrograde. On September 10th Mercury began its third retrograde of the year in Libra, going back into Virgo on September 24th. So when Mercury is in Virgo we have a two-week window of opportunity to get things sorted. It goes forward on October 2nd and returns to Libra on October 11th.
Looking ahead Mars goes retrograde on October 30th. It spends 6 months in Gemini, so where that is in your chart gets a major power boost of energy.
Mercury in peace loving Libra is now retrograde
With Mercury in Libra, then going retrograde in September you may be caught in delaying making decisions. Libra is the scales, so balance is important. Libra's shadow is indecision. The opposite sign is Aries, so taking action is the solution. As Mars is now in Gemini with a positive flow of energy to Mercury, this is good advice.
Analysis paralysis is what many of us who have a strong streak of perfectionism in our psyches may have been struggling with. The feelings of being a fraud or a failure are weapons that the ego-that small part of us that wants to play safe, may have holding you back. It's known as the Imposter Syndrome.
Listen to your dreams and the whisperings in your ear from the angels and spirit world. Write, draw- put down on paper your vision for your future. Mercury will be retrograde and exalted again in Virgo on September 24th -October 11th. This truly is the perfect time to call on help from friends in High Places.
As the saying goes, make Gratitude your Attitude.
KEY DATES:-
Full Moon at 17 degrees Pisces joining Neptune on September 10th.
New Moon in Libra September 25th at 2 degrees

Sun in Virgo until September 23rd, the Autumn Equinox when it moves into Libra.
Mars in Gemini. Goes retrograde at 25 degrees Gemini on October 30th.
Mercury in Libra Retrograde on September 10th. Then it moves back into Virgo on September 24th.
Venus in Leo from August 11th- September 5th into Virgo. Into Libra on September 29th.
Please watch my YouTube video above as I explain more fully about this Full Moon
In need of personal emotional and spiritual support?
If you have any planet in Pisces or a strong connection to Neptune, then this Full Moon will be activating it. I can support and guide you in this process.

This is an ideal time for a consultation. See this page for more information
For ongoing personal support, I am thoroughly trained in the processes of Psychology of Vision and Chuck and Lency Spezzano have been my mentor and teachers since 1994. This work is based on the spiritual principles of A Course in Miracles. Please contact me via my Contact Form I usually have some spaces each week for clients who need help.
Planets Within Astrology Course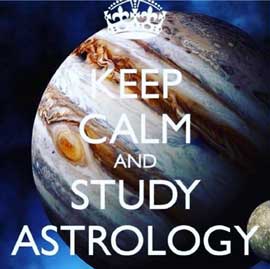 Do you want to learn astrology with an experienced teacher who can answer your questions?
Then this 'The Planets Within Astrology Course' is for you.
It's an in-depth journey through the planets, your Inner Archetypes.
This 10 week Online Astrology Course can inspire and empower you and help you focus on your soul purpose in this lifetime.
For beginners and those who wish to deepen their understanding. This course is for a small group, maximum 6 students for personal attention. There are still spaces left.
The intention of this astrology course is to encourage and inspire you on your spiritual journey. Learning astrology increases intuition and a relationship with Source, the divine wisdom of the cosmos.
The first session is a bonus. It's pre-recorded in a beautifully illustrated video and teaches the elements, houses, signs. These are the basic building blocks of astrology.
Then in 10 online sessions we'll explore the planets- the energies that are the archetypes within us.
PDF's of all modules will be given, and access to the recordings of the videos.
Find out more about the Planets Within Astrology Course Starting Sept 27th
blessings,



I have rescheduled the Mercury Retrograde MasterClass. Its for a small group for personal attention. It is now on Saturday September 17th at 2pm BST. See this page for full information.