This is the most difficult New Moon and month of the year.
The massive planetary build up is now peaking at full force. We see this in the world with the terrible floods and huge loss of life and resulting misery of thousands of survivors in Pakistan.
In the chart this 'Cardinal T Square' is clearly seen in the strong red lines which are the challenging aspects called opposition and squares. The heavier the line, the tighter the connection of planets to each other. 6 planets and the Nodes of the Moon are involved, so this affects everyone.
The 'titans' are the giant planets-Pluto, Uranus and Saturn are in a conflict. The saving grace is Jupiter, King of the Gods and a symbol of faith hope and optimism.
This is a month of many planets changing direction. It's a time of rethinking, revising and revisiting. A time to question what is working in our lives, what needs to be gracefully let go of, whether a relationship or much loved project.
This month may feel like a struggle to express our creativity and our true authentic self that the fire sign of Leo desires.
We need to integrate 6 Archetypes at one go- no easy task!
Saturn, Venus and Mars in Libra.
Saturn is close to the two personal planets of relationships. This unusual alignment of Saturn, Venus and Mars really close together can be seen in the early evening sky. Look up on the 12th and 13th to see the crescent Moon joining this fairly rare alignment. You might even get to see the peak of the annual Perseid meteor showers. Wow!
Relationships of all types are being put to the reality check of Saturn. Are they worth investing in? Commit to the truth and take a step forward in your life. If a relationship is true, your partner will step up and join you. If not then it can end peacefully and you can still be friends.
What's your passion? These 3 represent commitment to what we truly love, listening to our heart and following our passion. Mars and Venus are in close proximity to each other until mid October. In September they both move into Scorpio, the sign of transformation, sexuality and deep feelings.
14th August Uranus goes back into Pisces.
Jupiter joins it on September 9th. Pisces and Virgo are the Saviour and the Servant. This is one final round of healing issues of sacrifice and being the martyr. Compassion for oneself is vital.
16th Jupiter opposes Saturn.
These 2 planets are opposite energies. Jupiter wants expansion, Saturn restriction. An opposition is like a full moon, there is a peak in the cycle and a time of harvest. Listen to what people are saying, what you hear on the radio or TV. What voices are stronger, what do you listen to? Those that worry about the future, those that are fear based? Or do you hear the voices of hope, that promise growth and talk of taking risks.
Integrate the Pessimist and the Optimist and their combined energy will make you a winner. Saturn is a heavy load, so moving forward while conserving your energy, resting and eating healthily will bring slow but steady progress. (I will teach an integration exercise in my new astrology course.)

21st Saturn squares Pluto. This is a powerful and extremely difficult combination that began in November 2009. Past patterns are being shattered.
Collectively we need to slim down, to discern what is truly essential in our lives. It's time to discard anything that doesn't fit our lives. Time to restore balance.
This may be likened to a shamanic test. This is deep in the unconscious mind. To heal it brings back vital energy that is needed to for a massive effort that forms an enduring foundation for growth. Beautiful cathedrals are built with vision and a lot of labour.
How do you feel when you look at this tarot card of the Tower? Osho describes it thus:-
"The card shows a tower being burned, destroyed, blown apart. A man and a woman are leaping from it not because they want to, but because they have no choice. In the background is a transparent, meditating figure representing the witnessing consciousness.
You might be feeling pretty shaky right now, as if the earth is rocking beneath your feet. Your sense of security is being challenged, and the natural tendency is to try to hold on to whatever you can.
But this inner earthquake is both necessary and tremendously important.
If you allow it, you will emerge from the wreckage stronger and more available for new experiences. After the fire, the earth is replenished; after the storm the air is clear. Try to watch the destruction with detachment, almost as if it were happening to somebody else. Say yes to the process by meeting it halfway."
20th Mercury will go retrograde in Virgo. This month and the next are ideal to consider your health and healing. Discern what are our priorities and detox and clear clutter in our lives. Always with Mercury retrograde its time to read the small print if signing contracts and back up our computer files. It stays in Virgo until 4th October.

23rd Sun enters Virgo and the energies become softer as this earth sign brings some balance into our lives, joining ruling planet Mercury.
And remember that Leo is the sign of the child, of play and having fun!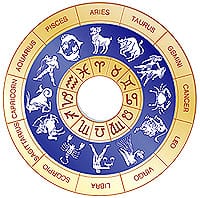 I have been reassessing my work and my passion is teaching. I am launching this new Course so you can gain a better understanding of the planetary energies and be able to sail though the celestial storms with grace!
NEW! Healing Your Birth Story 8 Week Astrology Course
Starting September 8th this exciting new course will introduce you to the basics of astrology from the comfort of your own home.
Bringing Astrology Alive -A course for beginners and those wishing to deepen their understanding.
With this unique course I will help you explore the healing principles and teachings I use on my unique workshop Healing Your Birth Story. Delivered via weekly tele-seminars and daily emails, and online access to a private section of my Healing your Birth story website, I will guide you through Astrology's 12 letter alphabet.
The aim of the course is for personal growth, to open up and increase your intuition and give you an awareness of the symbols, metaphors and archetypes that are the source of your creativity.
In this economic climate I believe that intuition is the most important asset we can develop. By connecting with our body wisdom and our centre, we develop our inner strength and can navigate through the big waves and storms that life can throw at us.
This course will access the intuitive right brain using images, music, suggesting movies, activities and foods to bring astrology into your daily life as a living breathing language of the stars. This course speaks to your soul.
15 places available at the Introductory Fee of £110 which includes Astrology report worth £20. Or invest in the course AND an astrology consultation with Pam for £160.
Awaken your Passion- Living Your Soul Purpose Workshop
September 18th/19th in West London.
Pam followed her passion and lives her soul purpose as a healer, astrologer and teacher. She found her soul purpose by going on workshops that opened her intuition.
On this workshop we will focus on finding our passion and living our Soul purpose. We will embrace our Archetypal Allies and heal the negative Shadow Archetypes that are standing in our way.
Working with Caroline Myss's Archetypes cards we'll cast our Cosmic Wheel of Life with 12 cards. We'll then choose our Secret Ally-the tarot card from the Major Arcana that hold the key for our spiritual growth in the next cycle of our lives.
This is an excellent time for accessing our inner world as the Sun in Virgo opposes Jupiter and Uranus in Pisces. Mercury- the Messenger to the Gods – is exalted in Virgo, and forms a flow of energy to the North Node which represents our destiny.
The moon in Aquarius offers insight into the group mind and is connected to The Queen of Swords in the tarot with her cool objectivity and focus.
As the workshop starts, Mars and Venus rise in the eastern horizon in the powerful sign of Scorpio, passion and love unite!
Leadership principle
If your life seems untouched by these massive changes, then maybe you are being called to be a beacon of light, to reach out to help those who are in trouble and need a friend.
blessings, Pam x