Compassion and the Power of Meditation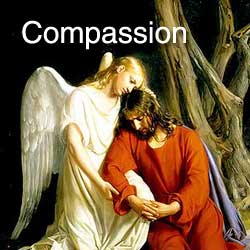 We are approaching the dark of the moon, when the Moon is invisible in the sky. It's a time of rest, contemplation and going within. Cancer is a nurturing sign, and this time of year we spend time with family and friends enjoying summer.
However this week Mars in Cancer will oppose Pluto in Capricorn at the New Moon on July 16th, along side Mercury.
This is really tough and only happens every 2 years. It's why Tunisia is on terrorist alert.
In COSI the author describes it (when negative) as "the attainment of one's own objectives by means of ruthlessness to others, brutality, cruelty." With Mercury it's "the tendency to overwork the nerves easily-excessive nervous irritation."
When we go with the flow, we are in the Tao. The planets give us signs – they reflect our personal and global process. howeve they don't cause things to happen- we aren't vicims of fate.
In tis newsletter I have been inspired to share with you the power that each of us – when joined with others – have to change the course of events on earth.
Quantum physics proves that we are creating our reality with our thoughts! 
Let's make them positive without avoiding looking at the dark side of life.

The Power of Meditation
On July 11th at 5pm BST Deepak Chopra led a Global Meditation entitled 'A Compassionate World Starts With You'.

The intention for this:-
"How do we change the world?  By taking a stand for compassion, one person at a time. The meditation has one common intention – to turn around the rising tide of disconnection in the world and, through renewed empathy and love, reconnect to what truly matters."
Yesterday I travelled for 2 hours into London to participate with a group in this Global meditation on the theme of Compassion led by Deepak Chopra, one of my favourite spiritual teachers. It was organised by Alternatives.
It was a really hot sunny day, my cat was poorly, part of me wanted to stay home, and I discovered that I could attend online. But when I threw my 20 sided dice it came up with 20. I went.
I knew that the reason I went was to connect with the power of a group. Also it transpired I was there because of a talk given before the meditation.  We discussed compassion and we were asked 4 questions. I invite you to answer.
How compassionate are you to others? We all agreed it's easy to be compassionate to victims.
But how compassionate are we to the perpetrators? There has to be complete disconnection from compassion- from empathy and kindness- to act with such extreme brutality toward another human being. The same is true when people kill a wild animal such as a lion or giraffe for 'sport'. This is shadow stuff. Only by recognising that the evil in the world is a part of us and needs our prayers and our compassion can we evolve. This isn't an easy path, but some of us have chosen to follow it.
How compassionate are we toward our planet? How have we allowed this planet our home to become polluted or ravaged by the effects of deforestation. Deepak answered a question about the environment. He said we need to think differently. "If we think of the environment as an extension of our body, we will understand how it should be treated."
How compassionate are we to ourselves? This question was the toughest for us to answer as a group.
Finally how able are we to receive compassion from others?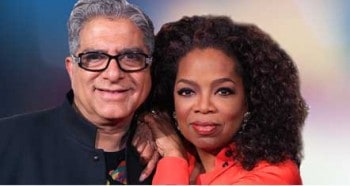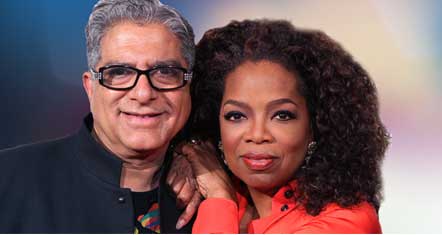 Free 21 Day Meditation
On July 13th a 21 day FREE meditation starts on the theme of Manifesting Grace through Gratitude. I'll be tuning in each day at 10.00am BST. I'd love to know if you'll be there too!
"Grace is the benevolent, powerful, unwavering energy of the universe that guides you to the best version of yourself. When you shift into a state of gratitude, grace opens itself to you – it responds in turn by bringing you even more to be grateful for.
Your day-to-day becomes increasingly effortless, more enjoyable, and more vibrant. It is a blissful, life-affirming state of being that is available to everyone, all the time."
Manifesting Grace through Gratitude 21 day Free Meditation Series
blessings,

COSI is the affectionate nickname of an astrology book The Combination of Stellar Influences by Reinhold Ebertin.

SPECIAL OFFER
A 90 minute Soul Astrology Consultation plus 2 astrology Reports worth £30 for July only. Find out more>