Welcome in the New Year with the New Moon Eclipse 4th January 2011 8.17am GMT
The New Moon on January 4th was a partial Solar Eclipse. Although its back to work for many, ideally this is a time for inner work, for reflection and meditation.
At 14 degrees of Capricorn the New moon eclipse is square to Saturn in Libra. As Capricorn is naturally ruled by Saturn, this is always the time of year when we look back at the year that has passed, and make our resolutions to do better this year. New Year resolutions fail because they are generally full of 'should's' rather than inspired by our Higher Mind and self love.
Getting Serious
It's time to get serious about creating something new associated where the New Moon (and/or transiting Saturn) falls in your chart. To be serious is all about commitment – a word so often projected onto men as in 'he won't commit'.  Commitment is ask for the truth to show itself. It means taking a step forward, being willing to let go of the outcome. If a relationship ends the ending can have ease and grace around it.
Resistance
This isn't easy as the ego -the small part of us- will resist BIG TIME! And the planet of resistance is Saturn. However -in its defense it also brings structure, discipline and eventually mastery.
The square aspect A square in astrology is known by astrologers as 'a challenge' if it appears in your birth chart. We are being tactful.
Pain and trauma
What it really means is pain, a crisis, a trauma, a breakdown or major disruptive change. The timing of this depends on the transits of the outer planets- Saturn being the most likely candidate, with Chiron following as a close second.
Pain is but the breaking of the shell that encloses your understanding. Kahil Gibran
The message of Saturn in Libra, is that we are all being asked to enter into partnerships and alliances. The outer planets are showing us its time to break out of our protective shell, our limited country boundaries, to experience an expanded consciousness.
Not everyone is comfortable with this, and building an ego is necessary first, before one can bust out of it. For the 12th sign of Pisces, where major action is happening this year with the transit of Neptune, boundaries will be tested.
---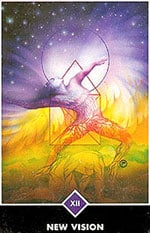 Message from The Universe
I love the work of Mike Dooley (www.tut.com) who emails a daily message from The Universe. This is his New Year's missive:-
1. Wipe the slate clean.
2. Focus upon what you really want.
3. Chart your course.
Right?
Well… only if you want to risk having to repeat these steps for the same wishes next year! Maybe this is splitting hairs, but here's an adventurous alternative:
1. Give thanks that life is… just as it is (and that it's been… just as it's been). Because of it, you're now "READY."
2. Define what you want in terms of the end result. Don't worry about the how's, or even the course. KNOW that what you want is ALREADY yours in spirit, by divine LAW, just focus on the certainty of this ownership, understand it, claim it, and "it will be on earth, as it is in heaven (spirit)."
3. LET THE UNIVERSE show you the way via your impulses and instincts that appear as you take inspired action. Don't worry that your first steps seem silly or futile. And if you don't know what to do, do anything! Go! Get busy! Do not insist on intermediary successes, only upon the end result." The Universe
Jupiter moves into Aries on January 22nd, so this is a month to prepare for taking new steps and bold risks, to get moving. This is a year to align your vision with action.
---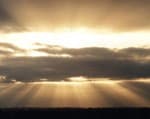 Divine Guidance and Inspiration
NEW YEAR OFFER Astrology Consultation PLUS 'Karmic Insight' for just £55 (Usually £85 for both). Offer ends 30th January 2011.
This is an in-depth Vedic Astrology Consultation that is food for your soul and is combined with the best seller 'Karmic Insight' astrology report.
An astrology consultation is a divinely inspired healing experience. Recent consultations have been illuminating and life affirming. Many have touched upon past lives.
The Karmic Insight report provides an in-depth look into the soul's intentions and lessons to be learned in this lifetime.
Gina Ronco interprets the past life reverberations shown in the natal chart. The report clarifies lessons and goals recreated from the past for resolution in this life.
This succinct report concentrates on the planets that are most involved with karmic lessons:
The Moon carries unresolved past-life issues
The Sun represents the creative thrust of this life
Saturn, sometimes referred to as the planet of karma, shows your energetic blockages, weaknesses and fears.
It points to the areas of your life where the most concentrated effort and discipline will be required. If you do the work these will become your areas of greatest strength.
The appointment can be taken up until the end of January, so is a real treat for yourself for the New Year. Some appointments are available at weekends of Jan 15th/16th and 29th/30th.
---
Astrology of 2011 SPECIAL OFFER
£20 for 2 Personal Astrology Transit Reports (for the same person) and Webinar on January 15th.
Do you want to know the key dates to watch out for in 2011? There are some big astrological opportunities this year. Want divine guidance on when they happen, and what they mean for you?
I give you 2 transit reports, plus written material describing :
Major Conjunctions
Planets Changing Sign
New and Full Moons
Eclipses- Days for spiritual retreats
Mercury Retrogrades
---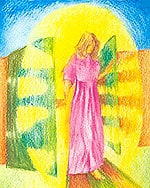 Healing Your Birth Story January 22nd 23rd London
Course Fee £150 includes Karmic Insight report (worth £15)
Join us on this unique weekend workshop for a small group, based on your astrological birth chart, your Constellation and your soul's contract for this lifetime.
It takes place the very weekend that Jupiter moves into Aries, a time for new beginnings and initiation. Aries is the first sign of the zodiac, and heralds Springtime.
From a participant on the last workshop:
"The double loss of my dear father and mother in the last two years has thrown me into deep depression as I was struggling to come to terms with their sudden traumatic loss.

I had tried some bereavement therapy sessions, but I was still feeling very down, disconnected from life, unable to let go of the overwhelming pain and sadness, unable to move on with my life….I was basically feeling like a living dead.

I came across Pam's workshop by pure coincidence (I think it was meant to be.) I did not know what to expect, but I went along with it as I was prepared to try anything to get out of my crippling distress.

At the end of the workshop, I felt like a new born baby, all that deep depression I was suffering from had shifted, I felt lighter, happier, more positive, ALIVE as I finally managed to let go of my parents painful loss without having to suppress the deep love I have for them from my heart.

Pam intuitively knew how to shape the best healing ceremony for my pain and during the healing process I cried a lot and deeply from my guts like I have never cried before over my parents loss and that was thanks to the space and the magic of the ceremony, the healing power of Pam and the support and guidance of the lovely and caring workshop participants which helped me to release all those trapped painful emotions of grief and sorrow.

I am so grateful to Pam and will be so for the rest of my life for giving me back my life!

I recommend Pam for anyone who is suffering and struggling from the consequences of any traumatic event." Nadia (Kent)
Just 4 places left so book your place now!
blessings,
Pam
Copyright Pics and text Pam Carruthers Healing Stars