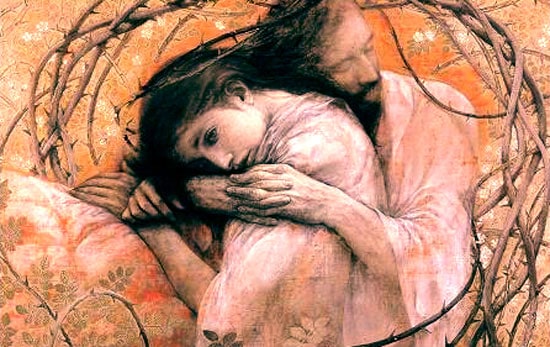 Mercury in Cancer- Connecting to Emotions and Healing Your Heart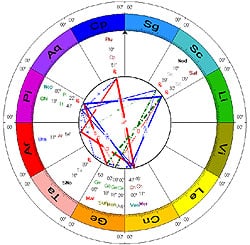 The Gemini New Moon on June 8th ends the series of eclipses which have created immense turmoil for many.
However both the Sun, Moon and Jupiter are 'governed' by the ruling planet Mercury, now in the emotional sign of Cancer.
Mercury is the planet of communication, so the question is- what messages are you receiving from the Universe right now? How are you feeling? How good are you at navigating emotional waters?
Although the Sun, Moon and Jupiter are in the air sign of Gemini, they will soon be moving into the water sign of Cancer later this month.
Mercury led the way on May 31st with Venus closely following on June 3rd. The Sun changes sign into Cancer at the Summer Solstice on June 21st and then Jupiter makes it annual change of sign into Cancer on June 26th. (More about this in my next newsletter)
With Neptune and Chiron already in Pisces, and Saturn in Scorpio we are diving deep (or falling?) into emotional waters.
You may have felt the pull of Neptune as it stationed to go retrograde last week at 5 degrees of Pisces. Neptune represents the ocean- it is formless, and intangible. Dreams may have been more significant than usual, or you may have had a lack of energy or focus.
It is still in effect for the next week, so rather than push yourself, allow time for daydreaming, for tuning into your heart. Music and movies are one way to connect with this energy.
The dream just before waking is often a portent of the future.
Neptune also signifies the Crown chakra, and you may have felt ungrounded recently, especially if you have a lot of planets in the water signs.
New Moon in Gemini Video on YouTube to watch
---
Healing Song
The song 'Wash Your Spirit Clean' by Walela, came to mind as I started to write this newsletter.
The song amplifies the importance of the healing available as we move into the water signs. The 'giveaway' is a native tradition and astrologically it honours Saturn in the Vedic system.
(The eagle is one of the symbols of Scorpio)
These are the words to this song:-
Wash your spirit clean
Give away the things you don't need
Let it all go and you'll soon see
And you'll wash your spirit clean
Wash your spirit clean
Go and pray upon a mountain
Go and pray beside the ocean
And you'll wash your spirit clean
Wash Your spirit clean
Be grateful for the struggle
Be thankful for the lessons
And you'll wash your spirit clean
Wash your spirit clean
Give away the things you don't need
Let it all go and you'll soon see
And you'll wash your spirit clean
Wash your spirit clean
---
Heart Warming Movie to Watch
The movie that touched my heart last week was The Sessions starring Helen Hunt and John Hawkes and William H Macy as the down to earth priest.
It is based on a true story of the California-based journalist and poet Mark O'Brien who was stricken by polio age 5. Age 38, he was determined not to die a virgin and after consulting with his priest (William H Macy), he employs a sex surrogate (Helen Hunt).
This is a story of a man exploring his sexuality, while not being able to move from his stretcher and breathe unaided for only 3 hours without his iron lung.
Touching and funny, this is a story of how he found true love against overwhelming odds.
Rotten Tomatoes– a website which gives critics as well as viewers awards to movies- gave this movie a 94% star rating and it is, in my opinion, well deserved. It has stayed with me long after I saw it. I highly recommend you catch it on DVD.
---
Healing Your Heart Coaching Consultation
Since the workshop 'Healing Comes from the Heart' with my mentor, Chuck Spezzano last month, I have been using a new healing technique in my consultations with great results.
This focuses on the chakras, especially the heart. We have all been wounded, and with the use of intuitive methods and astrological insights, I can help you identify times in your life of fractures to your chakras, and help you heal them.
I have space for just 9 Soul Astrology Consultations via Skype or on the phone in June. This astrological healing coaching is for one and a half hours and the fee is £75.
Book Your Consultation here www.healingstars.com/healing-your-heart-coaching/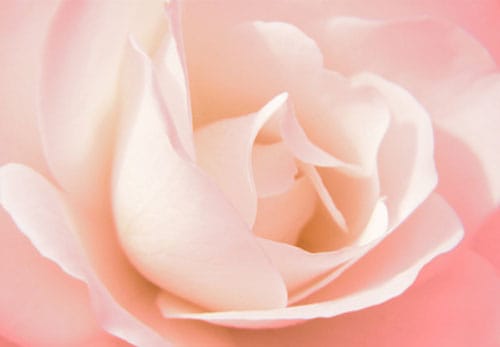 Healing Your Heart Workshop July 13th/14th
This workshop is for a small group of 8 maximum, so everyone gets a personal process.
Do You Want to Heal Your Heart?
The focus of this weekend workshop and coaching is to help you with healing your heart and clearing up the unfinished business of the past, so you can fully embrace your soul's purpose to be happy.
 Are you feeling lost, overwhelmed, hurt or heartbroken?
Are you in sacrifice and find it easy to give, but difficult to receive?
Are you stuck and want to reconnect with your vision and creativity?
Clearing Unfinished Business- all pain is from the past
In his latest book 'Healing Comes from the Heart' Chuck Spezzano describes how all present pain comes from past pain. This is the psychological principle known as transference.
The power of the mind can heal these past issues.
Getting to the root of a problem is vital in changing our lives for the better.
This is often buried deep and hidden in our unconscious mind:-
"Our family issues come from a combination of ancestral issues and soul issues- what our soul wants us to learn and heal in this life.Soul issues represent major unconscious patterns that we have to heal or suffer accordingly.

All our physical and emotional pain comes from the past- a past we haven't gotten over.

We missed opportunities to heal ourselves, so now we have to face these past conflicts as they are represented in a present problem.

If you get to the root of a problem in the past and heal it there, it transforms the whole issue"
Chuck Spezzano
7 Benefits to participating on this Workshop
You'll win your heart back and reclaim your power.
You'll learn about the relevance of age and understand how major problems that keep repeating are holding you back.
You'll have more energy, be more alive and available. As a result your relationships will be happier and more successful.
You'll be supported. Pam's workshops bring out the compassion and gifts in people. The results are always unique to each group, but the bonding and trust that develops between participants is rewarding and exhilarating.
You'll feel lighter. People feel and often look years younger afterwards, as years of stress are shed and burdens lifted.
It will save you time. A workshop accelerates your personal growth. Being in a group allows you to make breakthroughs that can take years to access on your own.
You hear the call of your soul. You want to work at a deep level. You know that it's vital for the world's sake and for the sake of the ones you love, to look within and heal your wounds and heartbreaks.
These healing workshops are timed to work with the key portals of the year
On key days in the year we have a surge of energy from the planets to heal at a deep level with the power of Grace and step through a gateway in the mind to a higher consciousness.
This workshop is timed to coincide with such a time as Jupiter in Cancer, Saturn in Scorpio and Neptune in Pisces forming a rare trine- a flow of energy- in the three emotional water signs.
This is an opportunity for healing at a deep level with the power of Grace.
With that intention in mind, I invite you to join me on this workshop.
blessings,

Relationships and Soulmate Astrology Report to buy
The Relationship and Soulmate Astrology Report -written by Brian Clark- provides an in-depth insight into relationships.This world-leading astrologer shares his insights into our first budding relationships with our family, through to associations with friends and peers, and ultimately being with a significant other. This report looks at your birth chart and what your relationships with:-
 Your family and siblings
 Your partners, clients and business relationships
Your lovers
Your friends and groups
Soul is expressed through individuality and when its unpredictable and mysterious nature is brought into intimate contact with another, a genuinely soulful relationship is possible.
Relationships and Soulmate Report Buy now>
YouTube 'Wash Your Spirit Clean' by Walela