https://youtu.be/OjiondKhYIc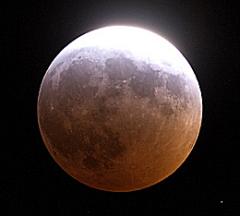 Saturday April 4th is the day of a lunar eclipse.
A lunar eclipse is a special day to go within, and meditate. The Moon governs our emotions, our connection to our mother, our home, our roots.
It's also setting off the square between Uranus and Pluto that began in June 2012.
Uranus asks "What does the Universe want me to change?"
Pluto ask us to heal the shadow-the most important soul work we can do.
Please watch to the end and let Pam guide you through a healing process.
The Lunar eclipse energy lasts for the Next Month
April 4th is the day of the Lunar Eclipse when emotions can run high, as the Sun and Moon are in the relationship signs of Aries (the Sun) and Libra (the Moon)
This is signalling us to balance our relationships.
This lunar eclipse is potentially life changing, as the square between Uranus- The Awakener- and Pluto –The Unconscious- are activated by this powerful alignment of the Sun and Moon.
However an eclipse takes us into the darkness-the shadow.
On this MasterClass video discover:-
What this Lunar Eclipse signifies for relationships
The deeper Spiritual significance.
Exploring the square between Uranus in Aries and Pluto in Capricorn.
The Archetypes and the Shadows in each of us.
Process to Heal The Shadow and Receive the Archetype.
blessings,

If you need help then have a FREE 3 card reading on my Coaching page.