Hope for The Future at the Sagittarius Full Moon 9th June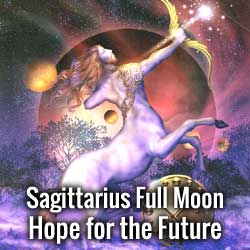 This is an emotional full moon, especially since in the Uk it will be the day after the Election and we are recovering from yet another terrorist attack.
At this full moon, the Sun is in Gemini, the Moon in Sagittarius. These are both mutable signs, which means changeable. The highlights:-
3 planets- Mercury, Venus and Mars have changed sign since the New Moon.
For all Geminis, the next two weeks are boosted for you, since your planet Mercury is now in its home sign of Gemini until June 21st.
Librans and Taureans are also favoured as Venus is now in her own sign of Taurus until July 5th. However, Venus is connected to Uranus, the planet of revolution and unexpected surprises.
Mars is now weak in the sign of Cancer, so Aries and Scorpios may get caught in self-doubt and moodiness. Mars likes to take action, but in emotional water sign it can result in sulking, with little ability to express aggression directly. It's a good time to channel this emotion into dancing, making music, or being creative with a hobby. Mars in Cancer is strong Mother energy- it cares for others.
Those of you ruled by Jupiter-Sagittarians and all teachers, mentors, coaches, will be able to forge ahead as Jupiter changes direction.
Hope comes in the form of the energy of the Moon in the fire sign of Sagittarius which is ruled by Jupiter. And Jupiter will move direct less than an hour after the full moon.
Thus Jupiter is incredibly potent.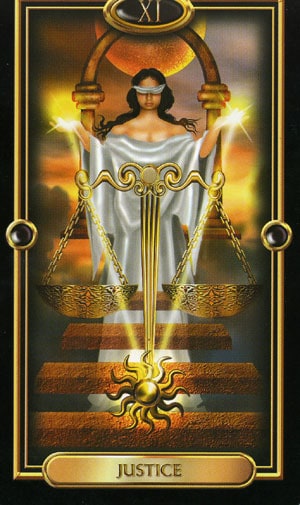 When a planet is stationary and about to move direct, it packs an extra punch.
Jupiter represents our faith, optimism for the future. It governs the law, and Libra is the sign of the scales of Justice.
The shadow of Libra is sitting on the fence, being caught in indecision and unable to be direct and focused. It can be a lack of commitment. Libra is the diplomat, it wants peace and to make everybody happy.
The Full Moon is conjunct Saturn, which steadies its fiery nature.
The positive attributes of Saturn are mastery, discipline, stability. I liken it to the Hermit in the tarot, although it traditionally connects to the final card in the Major Arcana, The World. However with the Moon conjunct Saturn, it can be interpreted as feeling blocked and depression.
Also at this Full Moon, Neptune is involved.
Albeit the Sun and Moon have passed by their exact square, they are still connected. Neptune at its highest vibration is spiritual healing, a connection to Oneness. However, it can also be confusion, sacrifice, fusion, and addictions.
There are two difficult 'inconjunct' contacts at this full moon.
The Sun to Pluto, and Jupiter to Neptune.
This is an aspect that requires a letting go, a change, a release, moving to a new situation.
The Sun/Pluto aspect can be a thirst for power, an extremist, self-glorification, strong powers of destruction. The Sun represents consciousness and the leader, Pluto is buried wealth and the unconscious.
We all have the sign of Gemini in our charts, so be aware of being caught in a self-destructive pattern. Know that it's the strategy of the ego.
Jupiter/Neptune can be intoxication, a victim of the dream, of fantasy, of being deluded. It also points to having unrealistic expectations, a huge feeling of being let down, of disappointment.
Whatever the result of the UK Election there will be one side that loses.
My prayer is that the energy of Jupiter brings balance and harmony in the Uk. That justice prevails.
Best Dates in June from the Full Moon to New Moon on 24th
13th Mercury trine Jupiter. Promote yourself, aim high, the gods are on your side.
16th Neptune retrograde. A day for dreaming. Pause, listen to your dreams.
18th Sun sextile Uranus. Excellent day for Inspiration and downloading ideas that come out of the blue.
20th Venus sextile Neptune. Mercury sextile Uranus. Sextiles are favourable. Excellent day for love, relationships, all communications. Let your dreams guide you.
24th New Moon in Cancer. Venus trine Pluto. The Magic and Power of Love.
Difficult Dates
14th Mercury square Neptune. 'Fake new's- communications are blurred. Consider the consequences, so hold off from tweeting or emailing.
15th Sun opposite Saturn. Time to commit. Be aware of self doubt.
16th Mercury inconjunct Pluto. Let go of being right.
16th Neptune retrograde. Hold back from too much indulgence! Neptune in Pisces can bring up strong emotions of sadness and loss.
18th A mixed day-see above. Mercury opposite Saturn. You may feel that those in authority are judging you. Value their counsel, rather than be deflated.
19th Venus inconjunct Jupiter. Release and let go of expectations about a relationship or money. Value yourself.
20th Mixed messages- Mercury square Chiron. Be conscious of feeling over-sensitive and hurt- healing is needed.
21st Summer Solstice. Mercury into Cancer. Sun conjunct Mercury. Mercury is invisible, so is caught in the Sun's sunbeams. It's a turning point, so stay quiet and meditate.
blessings,

Special Offer Chiron Report
Chiron is highly significant at this Full Moon as it is activated by the Sun in a tense relationship.
Would you like to know more about your capacity to nurture, marital relationships, problem solving skills, sexuality and healing power?
This report by Viniita Hutchinson gives interpretations of the four major asteroid Goddesses (Ceres, Juno, Vesta, and Pallas Athena) and Chiron, which can shed light on these important areas of human experience.
This report talks about the symbolic meaning of asteroids and how they operate in your birth horoscope. My offer discounts this report by 20%. Find out more, at this page. Chiron Special Offer