New Moon in Gemini – time for reflection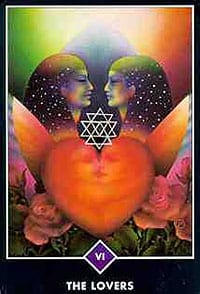 Astrology can often come from the head. I recorded a video for my newsletter 2 days ago, then I woke up on Tuesday to hear the heart-breaking news. I knew I had to pause, the reflect and feel what was going on.
So I waited and asked for guidance. Re-tuning into the energy of this New Moon in Gemini on May 25th, I now wish to focus on what the planets are encouraging us to reflect upon.
With Mercury currently in Taurus, ruled by Venus, I believe that this is a time for all of us to connect with our hearts.
I have been aware that many sensitive people can be feeling overwhelmed by emotions that have arisen in the wake of the bombing in Manchester. Especially since it was an attack on children.
This is the time to recognise how much those who have been affected are in need of help. Prayers and blessings are the answer. To connect with our hearts and connect with spiritual guidance.
My mantra has always been "Who needs my help". In Vedic astrology Saturn is called Shani, the supporter of the old and poor. This is for me, the positive way to work with the energy of Saturn, rather than the negative and be caught in feelings of fraud and failure.
You may be feeling blocked to moving forward as Mars is in a tense relationship with Saturn. This is compounded by the connection to emotions that are brought to the surface by Chiron in Pisces. In my video I talk about this.
 Gemini Qualities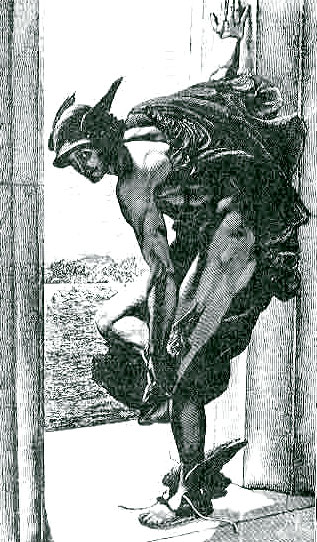 On a lighter note, in the tarot The Lovers is the Gemini card, the marriage and union of opposites. Gemini as a constellation is a Stargate as it crosses over with the Milky Way and the heavenly twins Castor and Pollux.
VEDIC VIEW: In Vedic astrology the Sun will move into the constellation of Gemini on 16th June. However Mars moves into the constellation of Gemini on 26th May, hence the energy of Gemini and Mercury is in our energy field at this time.
Gemini is a mutable sign, which means it's flexible. Its ruled by Mercury, the Messenger of the Gods. Geminis are highly social, and make excellent journalists because they ask questions. They are quick witted so make excellent comedians.
However, Mercury otherwise known as Hermes, can also be a trickster. We have witnessed the rise of the so called 'fake news', a term coined by Gemini Donald Trump via Twitter to attack anyone who opposed him, especially the Press.
I worked on a national newspaper – The Sunday Telegraph – from 1989-1992 and had huge respect for those journalists I had the privilege to call my colleagues. It was a paper of record and had integrity.
Fast forward to now, and the internet/Twitter. I am disheartened when I read salacious stories attacking leaders that obscure the truth. It is unfortunate that the majority of newspapers in the Uk are right wing.
This year many Geminis are in the public eye.
Prince Phillip, President Donald Trump, Jeremy Corbyn, Boris Johnson, Johnny Depp, Morgan Freeman, Joan Collins, Venus Williams, Angelina Jolie and Nicole Kidman all celebrate their birthdays this solar month.
Famous Geminis from the past include Queen Victoria, President J F Kennedy, Marilyn Munroe, the pop star Prince and the brillaint comedienne Joan Rivers.
Best days up until the Full Moon on June 9th
28th May Sensitive Compassionate Communication: Mercury makes a positive contact with Neptune.
6th June Healing Soul wounds: Mercury contacts Chiron, The Wounded Healer
6th June Mercury moves into Gemini, its own sign until 6th July. Highly beneficial for Geminis and Virgos.
Tricky Day for communication, so keep wise counsel
4th June Mercury is frustrated by a difficult contact with Saturn. Be aware of resistance or being misunderstood by authority figures. Have patience and wait another day.
8th June Moon joins Mercury: Emotions run high
Best days for Love
1st June Giving yourself and committing to what you truly love. Venus trine Saturn.
6th June Venus moves into her own sign of Taurus until 5th July. Highly beneficial for Taureans and Scorpios.
Prepare for instant attractions-they may be a passing fancy! You may be tempted to buy something you don't really need via the internet.
3rd June Venus trine Uranus
Days for Action
27th May Moon joins Mars. Emotional, passionate, protecting your family and your values. Can be stressful if not expressed physically. Take care of your needs.
 31st May Mars sextile Uranus: fight for freedom, take action based on your superb intuition. Great day for astrologers
29th May Mars opposite Saturn hitting the brick wall. Hard work wins the day. Control any frustration and anger and persevere. Recognise that fear of failure is the work of the ego. This aspect lasts until 11th June when the energy shifts.
 2nd June Mars square Chiron. Rubbing salt into the wound, someone or something may trigger buried pain and hurts. Recognise that healing is needed.
The election in the Uk
Jeremy Corbyn celebrates his 68th birthday on May 26th, so is a Gemini ruled by Mercury. Theresa May is a Libran ruled by Venus. Comparing their charts they could be best friends!
Of note, just 2 days before the election both Mercury and Venus will have changed sign into their 'home' signs of Gemini and Taurus helping them both.
Unlike what the Press have been saying Jeremy Corbyn is electable. I am biased, I am a Labour supporter, but this election is a close run race. Predictions and the polls about elections can go badly wrong.
However on the day the chart is ruled by the Moon, so it will be the people, with the Moon in Sagittarius, that will be seeking justice. Justice is the realm of  Jupiter transiting Venus's sign of Libra. The result will I hope, come from the people's hearts.
Special Offer Chiron Report
Chiron is highly significant at this New Moon and in the following month as it will be activated by the Sun in a tense relationship.
Would you like to know more about your capacity to nurture, marital relationships, problem solving skills, sexuality and healing power?
This report by Viniita Hutchinson gives interpretations of the four major asteroid Goddesses (Ceres, Juno, Vesta, and Pallas Athena) and Chiron, which can shed light on these important areas of human experience.
This report talks about the symbolic meaning of asteroids and how they operate in your birth horoscope. My offer discounts this report by 20%.  Find out more, at this page. Chiron Special Offer
blessings,