Grand Trine in Earth at the Taurus New Moon May 7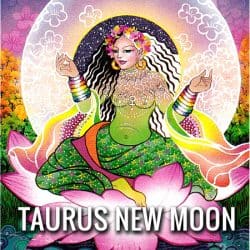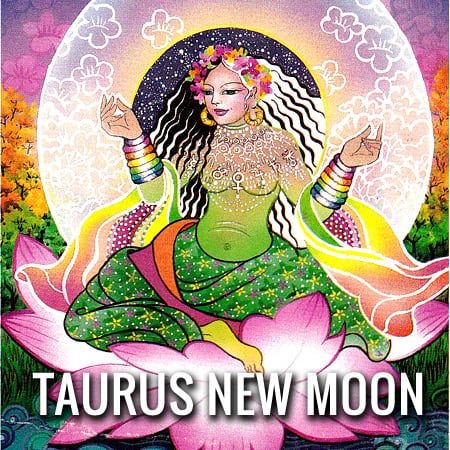 With Mercury, Sun, Moon, Jupiter and Pluto forming a Grand Earth Trine it is time to make your wish list and manifest what you really, really want. It's a time to recognise the blossom and welcome the Springtime and abundance into our lives.
This is a combination of:-
Sun and Moon in Taurus:- secure, materialistic, practical, possessive, stubborn, wealthy, lazy.
Mercury retrograde also in Taurus:- listen to your inner voice. What are your values?
Jupiter in Virgo:- prudent, honest, critical, perfectionistic, expansion trapped by getting it right.
Pluto in Capricorn:- obsessive, willpower, regeneration, great ambition. Jeff Jawer wrote "eliminate no essentials so we can get to the core of the matter."
It's a struggle to move forward and make progress with our plans since 5 planets including Mercury (intelligence and communication) and Mars (action, drive, sexuality) are retrograde.
Retrograde planets are closer to the earth, so have a stronger energy- their signal is louder.
Mercury asks us to listen to our inner voice. Mars can be more forceful.
All that frustration and anger that has been pushed down can suddenly come out in an attack. This can be us attacking and saying something we regret afterward, or on the receiving end.
Jupiter in Virgo can prevent us by procrastinating and trying to get everything perfect.
Jupiter Direct
There is good news on May 9th as Jupiter moves direct at 13 degrees Virgo. Jupiter represents abundance, growth, expansion, good fortune, faith and hope for the future. If you have a planet at that degree it will be activated in a positive way.
However there is a tense square forming with conservative and restrictive Saturn.
 It is so easy to indulge at this New Moon
Grand trines can be a trap and give us a false sense of security and we can be lazy. Think of the cow chewing its cud in the field. Not much gets done. As a fixed sign Taurus is also stubborn.
 Advance Warning- Change is on its way!
Its important to prepare this month and not put off the effort needed as in June we will face some challenges in the form of a Grand Cross in mutable signs.
May is a good time to see the Mercury retrograde in a positive way and change our mindset and negative self talk, to appreciate our gifts and talents. Gratitude is just one way to shift this.
Sign up to my newsletter to keep ahead of the cosmic weather forecast and receive a video on healing that Jupiter/Saturn square.
blessings,

To find out how your Saturn can hold you back I recommend my Best Seller The Karmic Insight Report. Find out more>