Take time this week to Wish Upon a Star-for what you really, really want!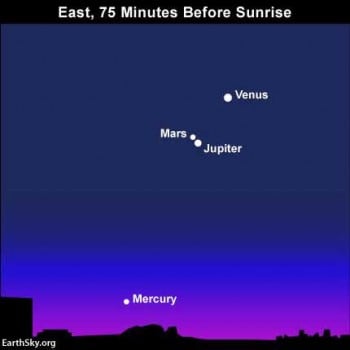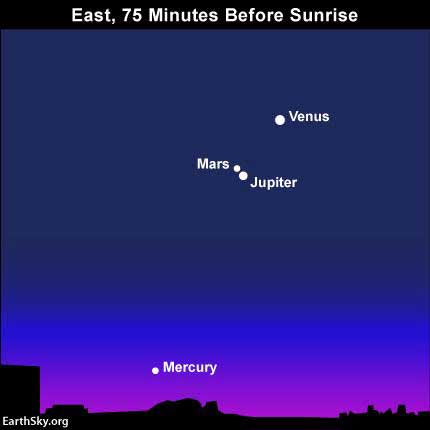 If you wake up before dawn, you have a real treat in store.
Look to the east in the morning sky as darkness gives way to dawn, and see the most wonderful stellium of planets- Venus, Jupiter and Mars, in a rare alignment.
Jupiter joined Mars on October 17th at 23.39 BST. These two worlds won't join in the heavens again until January 2018.
The stellium of Venus, Jupiter and Mars alignment (according to the website www.earthsky.org) won't happen again until 2021!
It lasts all week, culminating in Jupiter joining Venus on 25th October. However these planets will still be in orb until November 3rd.
Venus, the planet of love, with Jupiter (King of the gods) the planet of faith, optimism and abundance, joining Mars- planet of action speaks of a positive combination of energy to aim high-to reach for the stars.
Wherever 14 -17 degrees of Virgo is in your chart is being super-charged.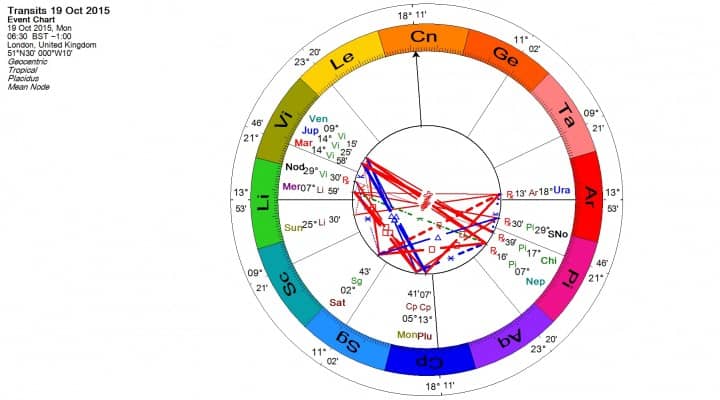 Dawn is 6.56am BST on Oct 19th.
Sun into Scorpio
The other major theme this week is the Sun moving into Scorpio. This happens on Friday at 18.46 BST London time.  Whenever a planet changes sign we look at what is happening for the planets that rule that sign. Mars and Pluto co-rule Scorpio. There is a strong trine of Venus, Jupiter and Mars in Virgo to Pluto in Capricorn. Plus the Moon is conjoined with Neptune, planet of Transcendence in Pisces. This bodes well for us Scorpios! More info in my next week's newsletter.
Healing Your Birth Story FREE webinar
If you have been tempted to come to my workshop with the same title then this Powerpoint presentation will give you some insight into my w healing work on the workshop.
In this presentation I focus on the 9th house and Conception.
This place in your birth chart indicates your sacred promise -your soul purpose- that you made before your birth.
This webinar is over.
blessings,