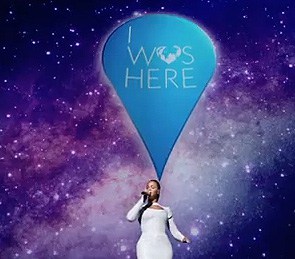 Uplift your spirits and hear Beyonce sing 'I was here'
This is what living your soul's purpose is all about.
This video with Beyonce singing live, is truly captivating. The words of the song 'I was here' ring so true. I had 'chicken skin' as I listened to her. If you're feeling sorry for yourself this is the perfect antidote.
As the video states the purpose of the World Humanitarian Day, which will next happen on Augst 19th is:-
One day, one message, one goal. To inspire people all over the world to do something good, no matter how big or small, for someone else.
The lyrics to her song:-
I wanna leave my footprints on the sands of time
Know there was something that, and something that I left behind
When I leave this world, I'll leave no regrets
Leave something to remember, so they won't forget
chorus
I was here…
I lived, I loved
I was here…
I did, I've done, everything that I wanted
And it was more than I thought it would be
I will leave my mark so everyone will know
I was here…
I want to say I lived each day, until I died
I know that I had something in, somebody's life
The hearts I have touched, will be the proof that I leave
That I made a difference, and this world will see
chorus
I just want them to know
That I gave my all, did my best
Brought someone to happiness
Left this world a little better just because…
I was here…
I was here…
I lived, I loved
I was here…
I did, I've done, everything that I wanted
And it was more than I thought it would be
I will leave my mark so everyone will know
I was here…