August 11th Partial Solar Eclipse in Leo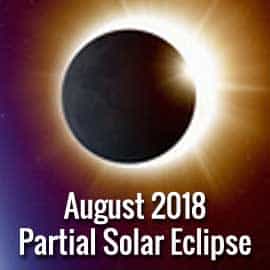 This is a Partial Solar Eclipse that occurs on August 11th at 10.57am BST.
It's at 18 degrees Leo which is close to the degree of the Solar Eclipse that swept across the Uk on August 11th 1999. My question is-what happened in your life back then? It was a memorable event and marked a time of deep change in the lives of many. If you have any planet close to 18 degrees of Leo, then watch out, your life will change yet again.
An eclipse is a portal, it opens us up to a new vibration and is akin to a rebooting of your energy system. If you welcome in the change then you will be aligned with this energy. However, the ego resists change, it fears the future because it's the unknown.
Whenever you feel that your world is coming apart then know that you are going through a rebirth. This is especially true if you are age 23, 35, 47, 59, 71, 83. These are years of delving into the womb, the unconscious part of your mind and your pre-birth story. The other most transformational years in your life are 31, 43, 55, 67, 79 and 91. Email me to find out more!
With both the personal planets- Mercury and Mars- retrograde this month, my counsel to you at this time of instability is to grasp the hand of your future self, the older wiser part of you. This is the part of you that loves you totally. It's your Fairy Godmother/Godfather. And sign up to my MasterClass next week and be aligned to the positive energy of the Moon joining Venus in the sign of relationship- Libra.
AUGUST KEY DATES
Mercury in Leo Retrograde on July 26th at 23 degrees Leo. Direct on August 19th at 11 degrees Leo. Back up computers, double check communications, emails etc. Read the small print in contracts.
Venus in Libra from August 6th-September 9th
Trine in water signs All month. Jupiter in Scorpio and Neptune in Pisces promise healing and spiritual inspiration. Exact on August 19th.
Sun in Leo 23rd July until August 23rd.
Uranus stations to go retrograde at 2 degrees Taurus on August 8th.
Partial Solar Eclipse in 18 degrees Leo August 11th.
Mars goes direct at 28 degrees Capricorn on August 27th
blessings,

In need of personal emotional and spiritual support?
If you have a planet around 18 degrees then this partial Solar Eclipse will be activating it. You could be undergoing some significant changes in your life. I can support you in this process.

This is an ideal time for a consultation. See this page for more information>
For ongoing personal support, I am thoroughly trained in the processes of Psychology of Vision and Chuck Spezzano has been my mentor and teacher since 1994. This work is based on the spiritual principles of A Course in Miracles. Please contact me via my Contact Form, I usually have some spaces each week for clients who need help.
MY BEST SELLER: Karmic Insight Astrology Report to Buy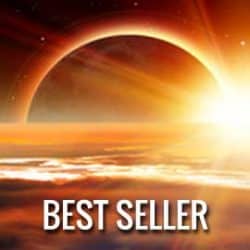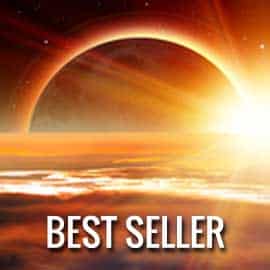 The Karmic Insight report provides an in-depth look into the soul's intentions and lessons to be learned in this lifetime.
Gina Ronco interprets the past life reverberations shown in the natal chart. The report clarifies lessons and goals recreated from the past for resolution in this life.
This succinct report concentrates on the planets that are most involved with karmic lessons.
The Moon carries unresolved past-life issues
The Sun represents the creative thrust of this life
Saturn, sometimes referred to as the planet of karma, shows your energetic blockages, weaknesses and fears.
It points to the areas of your life where the most concentrated effort and discipline will be required. If you do the work these will become your areas of greatest strength.
The Karmic insight report also discusses struggles (major hard aspects) and gifts and strengths (major soft aspects) brought forward from past lives.
If you are going through your Saturn return (age 28-31 years, or 55-58 years) then this report is especially useful. Every 7 years Saturn will be triggered, so key ages in your life are 7, 14, 21 and 28, then multiples of 7 thereafter.
Click here to buy your Karmic Report