August 26th All Change this month at the Pisces Full Moon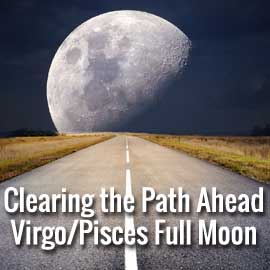 This full moon is a massive change of energy after the stresses of the last 2 months. Gone are the eclipses and Mercury-The Trickster is now moving forward once more.
After Mars moves forward on August 27th all systems are saying go ahead. Plus this Full Moon in Pisces forms a fabulous Kite Pattern, bring together 5 planets working together in harmony. These are the 3  Earth signs, Virgo, Capricorn and Taurus and the water sign of Pisces.
Balancing Full Moon energies of Virgo and Pisces
The Full Moon occurs at 12.56PM BST on August 26th.
There are many positive ways to connect with this magical full moon energy.
A quote from Maya Angelou may be helpful "If you don't like something, change it. If you can't change it, change your attitude."
Place your crystals outside as the moon begins to rise at approx. 7pm BST on August 26th and leave them there all Sunday night to clear and energise them for the upcoming month.
Be near the sea or water, meditate, watch a movie that transports you to a magical realm of wonder.
Saturn is making a positive aspect to this full Moon, encouraging us to be grounded. Virgo loves to clean, or tidy. Buy Marie Kondo's book The Life Changing Magic of Tidying. I highly recommend it as it helps to support the decision-making process, what we value and what brings us joy in our lives.
Pisces can get overwhelmed and lost in disillusion and disappointment, so the homoeopathic remedy ignatia is one I have personally used to soften the effect of grief.
If you are highly sensitive make a point of being with friends who uplift you over the next 2 weeks.
Do something that takes you out of yourself – especially if it makes you laugh or your heart sing with joy!
Join me in my annual Saturday treat and watch the preview of Strictly Come Dancing which starts on September 8th.
KEY DATES:-
Full Moon in Pisces at 12.56pm BST at 3 degrees

Sun in Virgo 23rd August until September 23rd.
Mars goes direct at 28 degrees Capricorn on August 27th
Mercury in Leo until September 6th when it moves into its exalted sign of Virgo.
Venus in Libra from August 6th-September 9th
Trine  Jupiter in Scorpio and Neptune in Pisces promise healing and spiritual inspiration.
Grand Trine Sun in Virgo, Saturn in Capricorn, Uranus in Taurus
Saturn turns direct September 6th
New Moon at 17 degrees Virgo September 9th
Please watch my YouTube video above as I explain more fully about this Full Moon
blessings,

In need of personal emotional and spiritual support?
If you have any planet around 3 degrees then this Full Moon will be activating it. You could be undergoing some significant relationship issues in your life as Venus makes a challenging square to Pluto. I can support you in this process.

This is an ideal time for a consultation. See this page for more information>
For ongoing personal support, I am thoroughly trained in the processes of Psychology of Vision and Chuck Spezzano has been my mentor and teacher since 1994. This work is based on the spiritual principles of A Course in Miracles. Please contact me via my Contact Form, I usually have some spaces each week for clients who need help.
MY BEST SELLER: Karmic Insight Astrology Report to Buy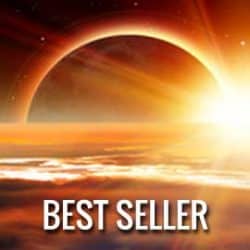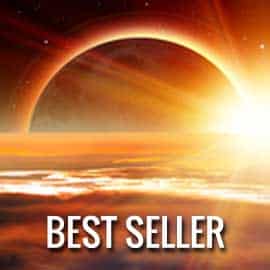 The Karmic Insight report provides an in-depth look into the soul's intentions and lessons to be learned in this lifetime.
Gina Ronco interprets the past life reverberations shown in the natal chart. The report clarifies lessons and goals recreated from the past for resolution in this life.
This succinct report concentrates on the planets that are most involved with karmic lessons.
The Moon carries unresolved past-life issues
The Sun represents the creative thrust of this life
Saturn, sometimes referred to as the planet of karma, shows your energetic blockages, weaknesses and fears.
It points to the areas of your life where the most concentrated effort and discipline will be required. If you do the work these will become your areas of greatest strength.
The Karmic insight report also discusses struggles (major hard aspects) and gifts and strengths (major soft aspects) brought forward from past lives.
If you are going through your Saturn return (age 28-31 years, or 55-58 years) then this report is especially useful. Every 7 years Saturn will be triggered, so key ages in your life are 7, 14, 21 and 28, then multiples of 7 thereafter.