The partial lunar eclipse is activating the creative mix of the Leo/ Aquarius axis in our charts.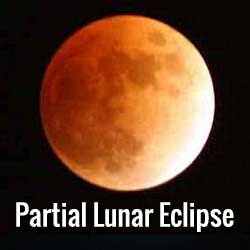 August 7th is a partial lunar eclipse, but not visible in the Uk as we are on the edge of its visibility. The partial lunar eclipse will be visible for those in Europe, Asia, Australia, Africa, South America, or Antarctica and it last for approx.5 hours.
The moon represents the public and emotions. A lunar eclipse occurs when the Moon passes directly behind the Earth into its umbra (shadow), so emotions may be more volatile than usual. Recognise that a lunar eclipse can bring up our shadow stuff. As the moon is in the mental sign of Aquarius, this can be where we are independent, being too much in the head, and not enough in the heart. Take some time for some self care and nurturing as shown by Venus in the sign of Cancer.
All full moons bring things to light, and the Mars energy which started at the Leo New Moon on 23rd July is still highly active and relevant. In a word- watch your temper! Plus be aware of being impulsive- don't make any hasty decisions. September is a far better month for long term life changing investments.
Mars wants action and is at its best when we move our body, when we do anything physical -apart from texting! Leo is a playful and creative sign. Deepak Chopra's meditation for the Course entitled 'Desire and Destiny' focuses on the importance of play:-
"How often have you had the experience of struggling to remember a person's name, only to have the name effortlessly revealed to you when you were engaged in something entirely different? The same thing happens when we wrestle with our minds for ideas or solutions. Once we let the challenge go and engage in something that frees our minds, the lightning bolt strikes!

This is the value of play. Play opens the pathways for creativity to flow freely. When we are engaged in play, we connect with the heart, rather than leading with the mind. As we access the essence of pure potentiality, transformative ideas and solutions come to us spontaneously, and we are boundlessly creative."
Since Leo is the sign of the heart, this is the theme for the entire month of August.
Mercury in Virgo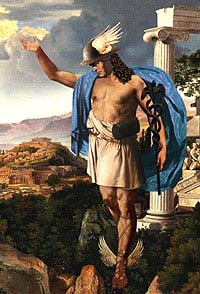 In my video above I discuss the importance of Mercury currently travelling through its exaltation sign of Virgo. It will go retrograde on August 13th until September 5th. Apart from a short spell in Leo (August 31st-September 10th) Mercury stays in Virgo from July 26th– September 30th.
Virgo is the sign of health and daily habits. Sorting out, clearing clutter and taking a fresh look at all the things in your life that are out of date, broken- that no longer bring you joy- is the essence of this sign. The negative is perfectionism and the critical voice most of us have that we aren't good enough. This leads to procrastination.
So my question is-
What are you putting off that is standing in your way of your purpose?
Are you stuck in a job you can't stand?
Are you treading water in your relationship?
Or are you afraid of the reaction others may have if you show up?
What is your vision that you want to bring into the world?
Creativity comes when we are connected to our heart. It is also vital that we are consistent in our commitment. The full moon shows that Saturn- the planet that represents work and discipline and yes- commitment is involved with the Sun in a positive aspect. As the Sun is in the fixed sign of Leo, this further demonstrates that the secret to success is consistency.
This energy build through the week, when the Sun makes the exact trine to Saturn on August 13th, the very day Mercury goes retrograde!
Leo is the sign of royalty- of kings, queens and presidents. The King archetype is generous and cares for those in his kingdom. The negative is when the King governs only to increase his power and take from his subjects for self gain. It's the boss who is a bully.
Special Offer: One Hour Consultation
The nodes of the Moon are known as the Axis of Destiny. Sign up for a special One Hour astrology consultation to explore their meaning in your birth chart. Included is the best selling Karmic Insight Report worth £15.
Or if you've had a consultation with me before, this is the ideal catchup and review. I have a new technique which is simple but very effective to discover the focus of your year and each month according to your age.
(If you've already bought this report you can choose another one) Just £65, so book now!
STOP PRESS
Still time to book on the Intermediate Astrology Course for women starting this week. Email Pam via the contact form for details.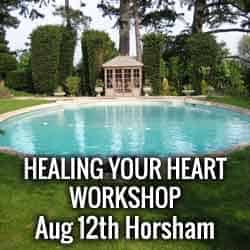 Healing Your Heart Workshop
There are still some places on the fabulous workshop to help you conect with your heart and your creativity.
Connecting with Goddess Energy in a Magical Setting.
The focus of this One day Healing Your Heart Workshop is to help you clear up the unfinished business of the past, so you can fully embrace your soul's purpose to be happy.
VENUE: Sedgwick Park, Horsham, Saturday August 12th 2017
Summer is a time for celebration. A time to feel the joy. A time to receive the miracles that Heaven wants to bring you.
Recharge your batteries, open and heal your heart and connect with your Muse on an inspirational day in the most idyllic venue.
See this page for full details
blessings Pam x