December 15th sees the 6th exact aspect of Uranus square Pluto.
The series of seven began in June 2012 and ends March 2015 but the effect is long lasting.
This clash of Uranus square Pluto is seen in the headlines as protestors come out in thousands across the US.
"WASHINGTON (AP) — Family members of young, unarmed black men killed by police — from Michael Brown and Eric Garner in recent months, to Amadou Diallo more than 15 years ago — packed a stage in front of the U.S. Capitol on Saturday, using a shared forum to urge thousands of supportive marchers to keep up the pressure for changes to the criminal justice system."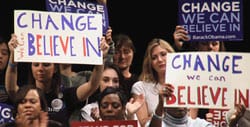 The protests of thousands of people across the planet is seen in astrology with Uranus the planet of revolution transiting though the warlike sign of Aries making a tense square to Pluto in conservative Capricorn.
I am reminded of Barack Obama's slogan when he came to office in 2008 'Change we can believe in'.
Uranus demands change of the Establishment, the plutocracy.
 If you have any planet at 12 degrees then this clash of the titans will be stirring up revolution in your life.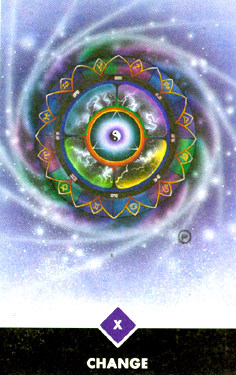 How well do you deal with change?
If Uranus features strongly in your chart if it's on an angle, or connects with one or more personal planets (Moon, Sun, Mercury Venus and Mars) then you may be able to take change in your stride.
However the ego resists change as it fears the unknown, therefore it fears the future.
The fear of the next step is a huge process and one which many of us are facing.
However resistance will only make things worse, as the ego will feel threatened.
Chuck Spezzano writes about fear:-
"Most people think of fear as something that comes from outside to threaten us.
Yet fear actually comes from within the mind.
It represents an inner conflict that wants two different things: the thought of moving forward toward one of the things that we desire creates the fear that in so doing we would unavoidably lose something else".
If you do not like what is happening, make another choice. If you find something occurring that you do not want, make another choice. Using these words can help:
'This is a mistake.'
'This is not what I want. I do not want this pain, grief, stress, misery.'
'What I want is __________ (state this as clearly and precisely as possible).
Commitment
Apart from choice, the healing principle that helps to get through this fear is to commit to the truth of any situation in your life.
One leadership principle that is useful to remember is that if life seems tough for you then ask 'who needs my help?' Call them or send them energy, they will feel it.
I suggest that you click on this link to the 3 Card reading from Chuck Spezzano that I offer on this site. It has been a life saver for many clients because it explains their process and offers a way through.
 In my work I offer heart centred coaching that is based on 'A Course in Miracles.
If you are on a healing journey you may be facing a tough time. Please remember that you are not alone. You may be facing a birth into your true authentic self.
Faith and trust in a higher power (Jupiter represents this in astrology) is vitally important to balance negativity and fear.
One quote that I find immensely helpful is:-
"You do not walk alone. God's angels hover near and all about. His Love surrounds you, and of this be sure; that I will never leave you comfortless." A Course in Miracles

When asked to describe what I offer in a consultation I am often stuck for words, so I treasure this lovely feedback from a recent client:-
"Thank you, I have been thinking how grateful I am, how useful the reading was. I also appreciate simply being seen, I felt a deep understanding and care from you and that's balm for my soul. I had a really strong feeling when I was with you that your wisdom was really important for me to pay attention to." Anne C
Blessings,